Balneology in the world during the pandemic period COVID-19: health, economy and sustainability


On line International Round Table - More than 1800 registered participants!

2nd september 2020 (inside of the VI International All Russian Congress on Balneology - See the Congress Program).

A round table was held in Moscow, promoted by the Ministry of Health of the Russian Federation (National Rehabilitation Centre), Femtec, National Russian Spa Association, Russian Association of Thermal Spa Towns, in the framework of the VI Pan-Russian Congress on Thermalism.



The event was attended by international experts from various countries, including C.Bouvier (France), P.Cantista (Portugal), M.Cohen (Australia), J.Choinowskji (Poland), L.Lungwitz(Germany), F.Maraver & C.Morer (Spain), S.Masiero (Italy). Coordinators: U.Solimene(Italy), A.Rachin(Russia).

The experts presented detailed rapports (see annexes) about each Country with problems, solutions and actions planned from the National Authorities.

Annexes:





BACK TO MAIN PAGE











Balneology in the world during the pandemic period COVID-19: health, economy and sustainability


On line International Round Table - More than 1800 registered participants!

2nd september 2020 (inside of the VI International All Russian Congress on Balneology - See the Congress Program).

A round table was held in Moscow, promoted by the Ministry of Health of the Russian Federation (National Rehabilitation Centre), Femtec, National Russian Spa Association, Russian Association of Thermal Spa Towns, in the framework of the VI Pan-Russian Congress on Thermalism.



The event was attended by international experts from various countries, including C.Bouvier (France), P.Cantista (Portugal), M.Cohen (Australia), J.Choinowskji (Poland), L.Lungwitz(Germany), F.Maraver & C.Morer (Spain), S.Masiero (Italy). Coordinators: U.Solimene(Italy), A.Rachin(Russia).

The experts presented detailed rapports (see annexes) about each Country with problems, solutions and actions planned from the National Authorities.

Annexes:





BACK TO MAIN PAGE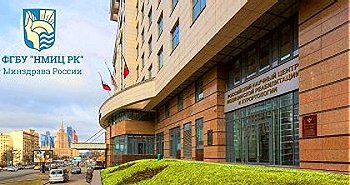 Balneology in the world during the pandemic period COVID-19: health, economy and sustainability

On line International Round Table - More than 1800 registered participants!

2nd september 2020 (inside of the VI International All Russian Congress on Balneology - See the Congress Program).

A round table was held in Moscow, promoted by the Ministry of Health of the Russian Federation (National Rehabilitation Centre), Femtec, National Russian Spa Association, Russian Association of Thermal Spa Towns, in the framework of the VI Pan-Russian Congress on Thermalism.




The event was attended by international experts from various countries, including C.Bouvier (France), P.Cantista (Portugal), M.Cohen (Australia), J.Choinowskji (Poland), L.Lungwitz(Germany), F.Maraver & C.Morer (Spain), S.Masiero (Italy). Coordinators: U.Solimene(Italy), A.Rachin(Russia).

The experts presented detailed rapports (see annexes) about each Country with problems, solutions and actions planned from the National Authorities.

Annexes:

BACK TO MAIN PAGE
PAGES [ last one: 11 ] [ archive: 10 - 9 - 8 - 7 - 6 - 5 - 4 - 3 - 2 - 1 - ]
<!######### BANNERS LINK>