INTRODUCTION TO THALASSOTHERAPY



Great succes of the Joint Course "Medical University of Monastir (Tunisia) and FEMTEC"

More than 25 medical doctors of different Tunisian medical and thalassotherapic centers attended to the Joint Course on Thalassotherapy, promoted and organized by the Medical Faculty of the University of Monastir, in collaboration with FEMTEC and with the support of the Departement of Thermalisme of the Health Ministry of Tunisia.


...MORE

---

FEMTEC and Chongqing Municipal People's Government (China)
Cooperation Agreement


Global Capital Hot Springs, 17 July 2018

A Forum on Economic and trade Cooperation took place in Zurich the 17 July 2018. The Forum was a very important event, hosted by the Canton of Zurich and with the partecipation of High Officials from the Regional Swiss and Chinese Government (Markus Assfalg, Director for Economy of the Canton Zurich and Tang Liang Zhi, Major of the Chongqing Municipal People's Governement and others distingued guests).

...MORE

---

Death of GUY EBRARD



We are sorry to announce that Dr.Guy Ebrard, President of the World Federation of Thermalism and Climatotherapy 1968-1998, died on 17 April, 2017.

The Board of Directors and all family of FEMTEC, in this very sad moment, remember him with great gratitude and estimate for his work, concerning the development of the thermalism in the world.

...MORE

---

Thierry Dubois (France) is the new President of ESPA (European Spa Association)!



His long and professional biography and his personality will be a great contribution for the world of thermalism.

...MORE

---

THERMAE, YOUR VOICE!



Milan, May 11, 2016 - The blog of Eaptc, the European Association of patients and users of thermal centers, is launched today.

The new blog www.termepatient.blogspot.com of Eaptc, the European Association of Patients and Users of Thermal Centres, is a responsible and critical tool for "proactive consumer involvement" in the development of hydrotherapy - the voice of patients and users of SPAs and wellness centres.

...MORE

---

Developing Thermal Tourism in Algeria


International Meeting - February 18-19, 2019

The Algerian Ministry of Tourism and Handicrafts, organized the International Meeting on the Development of Thermal Tourism in Algiers.

...MORE

---

FEMTEC-BELARUS


New broad collaboration opportunities

Visit (January 15-18, 2018) of President Solimene to Minsk in view of a collaboration in hydrotherapy (research, staff training, care and wellbeing processes) and in speleotherapy, using the facilities of the Republic of Belarus.

See more

Gallery

Video: Speleotherapy



---

Baltic Republics join FEMTEC


Thermal facilities and accommodation infrastructures in Estonia, Latvia, and Lithuania aim at increasing the number of users and tourists.

Riga, February 14, 2017. The international travel trade fair "BALTOUR 2017", organized on February 4-6, 2017 in Riga (Latvia), hosted a workshop focused on the present state and future perspectives of hydrotherapy and health tourism in the Baltic Countries.

...MORE

---

70th birtday of the Rector of RMAT


Moscow, June 5th 2016

FEMTEC has a long and concrete collaboration with the Russian International Academy for Tourism (RMAT - www.rmat.ru) developing teaching programs on SPA management, scientific meetings and workshops.

...MORE

---

2nd International Congress on Thermal Medicine


The Congress was held in Moscow on March 17-18, 2016, organized by The Scientific Research Institute of Medical and Thermal rehabilitation of the Russian Federation Ministry of Health.

The Congress main topic was "use of natural factors as basic fundament of the medical treatments". Femtec is an active promoter of this Congress. See more , Invitation

Longevity & Vitality Medical Science: a new FEMTEC Commission



Main Coordinator, Francesco Marotta, M.D. Ph.D. (Japan, Dubai, Azeirbajan).

The undoubtedly growing trend of science along this line suggests us to create this new Commission. As we know, from in vitro, to in vivo and some initial pilot clinical work, there is a surge of papers on a daily basis on major indexing database. Not to mention the explosion of gut microbiota and its wide, and still only partly unfolded, effects on each and every body compartment, i.e. organs and functions.


...MORE

---

Training Courses in Balneotherapy at Guelma Thermal Centre (Algeria)


First Algerian training Course on Balneotherapy

On July 8, 2017, the Medical Direction of the Algerian Thermal Centre Hammam EL Baraka at Guelma, managed by Dr. Ahmed Belaitar, organized the Ceremony for delivering the Certificate of partecipation to the First Algerian training Course on Balneotherapy.

...MORE

---

After a long disease, I inform you about the death of Prof. Mikhailo Loboda, vicar Vice-President of FEMTEC.

He was also President of Ukrainian Association of Physical Therapy, Deputy of Ukrainian Parliament and a great expert in the thermal field.

...MORE

---

Evolution of the ISMH through its international conferences (1982-2015)



Since founded in London in 1921, the International Society of Medical Hydrology and Climatology (ISMH) has organized 40 world congresses.

Read the PDF



---

The Chinese hot spring delegation attended the 68th FEMTEC Congress



Such kind of international exchanges enable China to learn the research and progress in the thermalism field from western counterparts and during this transition period currently faced by the domestic hot spring industry, advanced therapy and health products are particularly significant to us in practice.

...MORE

---
INTRODUCTION TO THALASSOTHERAPY



Great succes of the Joint Course "Medical University of Monastir (Tunisia) and FEMTEC"

More than 25 medical doctors of different Tunisian medical and thalassotherapic centers attended to the Joint Course on Thalassotherapy, promoted and organized by the Medical Faculty of the University of Monastir, in collaboration with FEMTEC and with the support of the Departement of Thermalisme of the Health Ministry of Tunisia.


...MORE

---

Longevity & Vitality Medical Science: a new FEMTEC Commission



Main Coordinator, Francesco Marotta, M.D. Ph.D. (Japan, Dubai, Azeirbajan).

The undoubtedly growing trend of science along this line suggests us to create this new Commission. As we know, from in vitro, to in vivo and some initial pilot clinical work, there is a surge of papers on a daily basis on major indexing database. Not to mention the explosion of gut microbiota and its wide, and still only partly unfolded, effects on each and every body compartment, i.e. organs and functions.


...MORE

---

FEMTEC-BELARUS


New broad collaboration opportunities

Visit (January 15-18, 2018) of President Solimene to Minsk in view of a collaboration in hydrotherapy (research, staff training, care and wellbeing processes) and in speleotherapy, using the facilities of the Republic of Belarus.

See more

Gallery

Video: Speleotherapy



---

Death of GUY EBRARD



We are sorry to announce that Dr.Guy Ebrard, President of the World Federation of Thermalism and Climatotherapy 1968-1998, died on 17 April, 2017.

The Board of Directors and all family of FEMTEC, in this very sad moment, remember him with great gratitude and estimate for his work, concerning the development of the thermalism in the world.

...MORE

---

After a long disease, I inform you about the death of Prof. Mikhailo Loboda, vicar Vice-President of FEMTEC.

He was also President of Ukrainian Association of Physical Therapy, Deputy of Ukrainian Parliament and a great expert in the thermal field.

...MORE

---

70th birtday of the Rector of RMAT


Moscow, June 5th 2016

FEMTEC has a long and concrete collaboration with the Russian International Academy for Tourism (RMAT - www.rmat.ru) developing teaching programs on SPA management, scientific meetings and workshops.

...MORE

---

THERMAE, YOUR VOICE!



Milan, May 11, 2016 - The blog of Eaptc, the European Association of patients and users of thermal centers, is launched today.

The new blog www.termepatient.blogspot.com of Eaptc, the European Association of Patients and Users of Thermal Centres, is a responsible and critical tool for "proactive consumer involvement" in the development of hydrotherapy - the voice of patients and users of SPAs and wellness centres.

...MORE

---

The Chinese hot spring delegation attended the 68th FEMTEC Congress



Such kind of international exchanges enable China to learn the research and progress in the thermalism field from western counterparts and during this transition period currently faced by the domestic hot spring industry, advanced therapy and health products are particularly significant to us in practice.

...MORE

---

Developing Thermal Tourism in Algeria


International Meeting - February 18-19, 2019

The Algerian Ministry of Tourism and Handicrafts, organized the International Meeting on the Development of Thermal Tourism in Algiers.

...MORE

---

FEMTEC and Chongqing Municipal People's Government (China)
Cooperation Agreement


Global Capital Hot Springs, 17 July 2018

A Forum on Economic and trade Cooperation took place in Zurich the 17 July 2018. The Forum was a very important event, hosted by the Canton of Zurich and with the partecipation of High Officials from the Regional Swiss and Chinese Government (Markus Assfalg, Director for Economy of the Canton Zurich and Tang Liang Zhi, Major of the Chongqing Municipal People's Governement and others distingued guests).

...MORE

---

Training Courses in Balneotherapy at Guelma Thermal Centre (Algeria)


First Algerian training Course on Balneotherapy

On July 8, 2017, the Medical Direction of the Algerian Thermal Centre Hammam EL Baraka at Guelma, managed by Dr. Ahmed Belaitar, organized the Ceremony for delivering the Certificate of partecipation to the First Algerian training Course on Balneotherapy.

...MORE

---

Baltic Republics join FEMTEC


Thermal facilities and accommodation infrastructures in Estonia, Latvia, and Lithuania aim at increasing the number of users and tourists.

Riga, February 14, 2017. The international travel trade fair "BALTOUR 2017", organized on February 4-6, 2017 in Riga (Latvia), hosted a workshop focused on the present state and future perspectives of hydrotherapy and health tourism in the Baltic Countries.

...MORE

---

Thierry Dubois (France) is the new President of ESPA (European Spa Association)!



His long and professional biography and his personality will be a great contribution for the world of thermalism.

...MORE

---

Evolution of the ISMH through its international conferences (1982-2015)



Since founded in London in 1921, the International Society of Medical Hydrology and Climatology (ISMH) has organized 40 world congresses.

Read the PDF



---

2nd International Congress on Thermal Medicine


The Congress was held in Moscow on March 17-18, 2016, organized by The Scientific Research Institute of Medical and Thermal rehabilitation of the Russian Federation Ministry of Health.

The Congress main topic was "use of natural factors as basic fundament of the medical treatments". Femtec is an active promoter of this Congress. See more , Invitation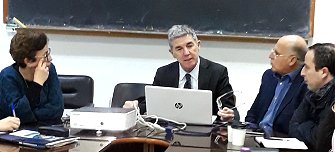 INTRODUCTION TO THALASSOTHERAPY


Great succes of the Joint Course "Medical University of Monastir (Tunisia) and FEMTEC"

More than 25 medical doctors of different Tunisian medical and thalassotherapic centers attended to the Joint Course on Thalassotherapy, promoted and organized by the Medical Faculty of the University of Monastir, in collaboration with FEMTEC and with the support of the Departement of Thermalisme of the Health Ministry of Tunisia.


...MORE
---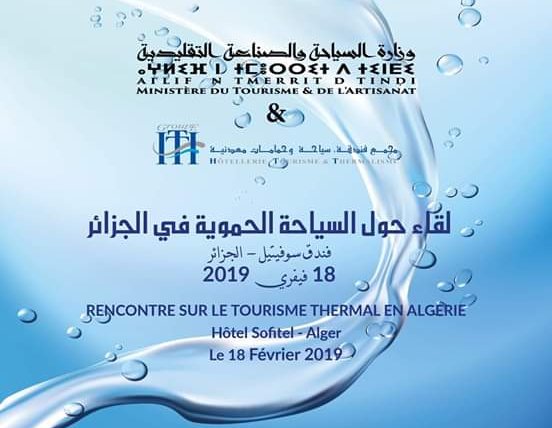 Developing Thermal Tourism in Algeria

International Meeting - February 18-19, 2019

The Algerian Ministry of Tourism and Handicrafts, organized the International Meeting on the Development of Thermal Tourism in Algiers.

...MORE
---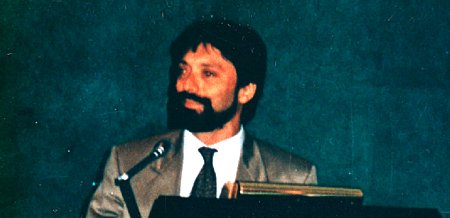 Longevity & Vitality Medical Science: a new FEMTEC Commission


Main Coordinator, Francesco Marotta, M.D. Ph.D. (Japan, Dubai, Azeirbajan).

The undoubtedly growing trend of science along this line suggests us to create this new Commission. As we know, from in vitro, to in vivo and some initial pilot clinical work, there is a surge of papers on a daily basis on major indexing database. Not to mention the explosion of gut microbiota and its wide, and still only partly unfolded, effects on each and every body compartment, i.e. organs and functions.


...MORE
---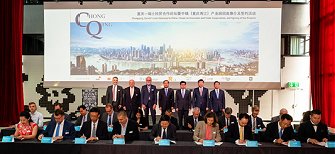 FEMTEC and Chongqing Municipal People's Government (China)
Cooperation Agreement

Global Capital Hot Springs, 17 July 2018

A Forum on Economic and trade Cooperation took place in Zurich the 17 July 2018. The Forum was a very important event, hosted by the Canton of Zurich and with the partecipation of High Officials from the Regional Swiss and Chinese Government (Markus Assfalg, Director for Economy of the Canton Zurich and Tang Liang Zhi, Major of the Chongqing Municipal People's Governement and others distingued guests).

...MORE
---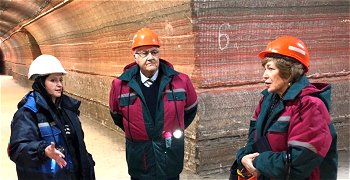 FEMTEC-BELARUS

New broad collaboration opportunities

Visit (January 15-18, 2018) of President Solimene to Minsk in view of a collaboration in hydrotherapy (research, staff training, care and wellbeing processes) and in speleotherapy, using the facilities of the Republic of Belarus.

See more

Gallery

Video: Speleotherapy


---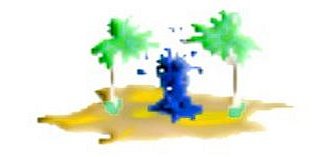 Training Courses in Balneotherapy at Guelma Thermal Centre (Algeria)

First Algerian training Course on Balneotherapy

On July 8, 2017, the Medical Direction of the Algerian Thermal Centre Hammam EL Baraka at Guelma, managed by Dr. Ahmed Belaitar, organized the Ceremony for delivering the Certificate of partecipation to the First Algerian training Course on Balneotherapy.

...MORE
---

Death of GUY EBRARD


We are sorry to announce that Dr.Guy Ebrard, President of the World Federation of Thermalism and Climatotherapy 1968-1998, died on 17 April, 2017.

The Board of Directors and all family of FEMTEC, in this very sad moment, remember him with great gratitude and estimate for his work, concerning the development of the thermalism in the world.

...MORE
---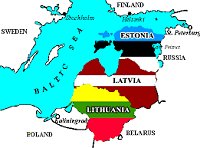 Baltic Republics join FEMTEC

Thermal facilities and accommodation infrastructures in Estonia, Latvia, and Lithuania aim at increasing the number of users and tourists.

Riga, February 14, 2017. The international travel trade fair "BALTOUR 2017", organized on February 4-6, 2017 in Riga (Latvia), hosted a workshop focused on the present state and future perspectives of hydrotherapy and health tourism in the Baltic Countries.

...MORE
---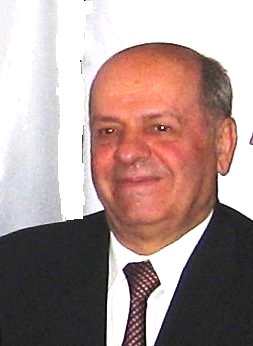 After a long disease, I inform you about the death of Prof. Mikhailo Loboda, vicar Vice-President of FEMTEC.

He was also President of Ukrainian Association of Physical Therapy, Deputy of Ukrainian Parliament and a great expert in the thermal field.

...MORE
---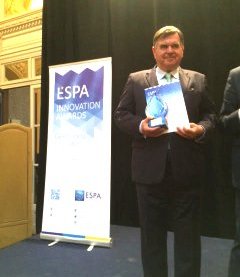 Thierry Dubois (France) is the new President of ESPA (European Spa Association)!


His long and professional biography and his personality will be a great contribution for the world of thermalism.

...MORE
---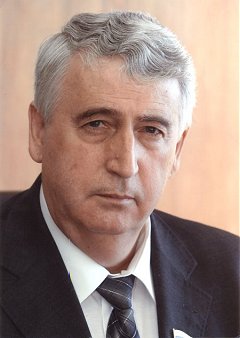 70th birtday of the Rector of RMAT

Moscow, June 5th 2016

FEMTEC has a long and concrete collaboration with the Russian International Academy for Tourism (RMAT - www.rmat.ru) developing teaching programs on SPA management, scientific meetings and workshops.

...MORE
---

Evolution of the ISMH through its international conferences (1982-2015)
Since founded in London in 1921, the International Society of Medical Hydrology and Climatology (ISMH) has organized 40 world congresses.

Read the PDF


---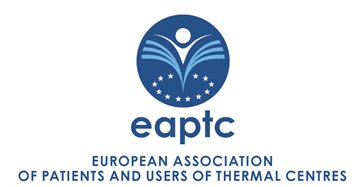 THERMAE, YOUR VOICE!


Milan, May 11, 2016 - The blog of Eaptc, the European Association of patients and users of thermal centers, is launched today.

The new blog www.termepatient.blogspot.com of Eaptc, the European Association of Patients and Users of Thermal Centres, is a responsible and critical tool for "proactive consumer involvement" in the development of hydrotherapy - the voice of patients and users of SPAs and wellness centres.

...MORE
---

2nd International Congress on Thermal Medicine

The Congress was held in Moscow on March 17-18, 2016, organized by The Scientific Research Institute of Medical and Thermal rehabilitation of the Russian Federation Ministry of Health.

The Congress main topic was "use of natural factors as basic fundament of the medical treatments". Femtec is an active promoter of this Congress. See more , Invitation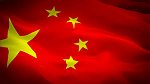 The Chinese hot spring delegation attended the 68th FEMTEC Congress


Such kind of international exchanges enable China to learn the research and progress in the thermalism field from western counterparts and during this transition period currently faced by the domestic hot spring industry, advanced therapy and health products are particularly significant to us in practice.

...MORE
---
PAGES [ last one: 12 ] [ present: 2 ][ archive: 11 - 10 - 9 - 8 - 7 - 6 - 5 - 4 - 3 - 2 - 1 - ]
<!######### BANNERS LINK>