2022 EVENTS WITH FEMTEC PARTICIPATION
(in person or in video streaming)



3/22 - World Water Day (in collaboration with WHO and UN)

3/23 - International Congress about reality and perspectives of spa towns (in collaboration with Ministry of Health of Russian Federation and Russian Association of Spa Towns).

5/5 - Symposium on Systems Medicine (language: Italian)

11/3-6 - 73rd International Congress of Femtec (SEE MORE)

* Other events are planned with Federation Members from Australia, China, Italy, Romania, Russia, USA. Please refer to what will be published on the Femtec website.





---

Wellness & Health, new challenges today

Workshop International: let's meet in Cuba !

To highlight the current transformation process, this important Event will be held in Havana from 1-3 December, 2022, in collaboration with FEMTEC, international institutions, companies, specialists and experts in different sectors.

...MORE

---

Guest Speaker David Baker

Founder & Executive Director of Watershed Association and Art4Water,
Joined by Managing Director, Robin Gary

Join the Zoom Conversation: May 9th-12th, 2022

...MORE

---

BANA - Rational Balneotherapy

Integrative Medicine & Hot Springs

SAVE THE DATE: Wednesday March 16th , 1pm CST
Guest Speaker Marcus Coplin, ND
Director of Water Medicine, BANA, Doctor of Naturopathic Medicine, Bastyr University, Seattle, Washington.

...MORE

---

Systems Medicine Symposium

Integrated models in clinical practice
and new therapeutic solutions

Thursday 5 May 2022 - 9.30-17.45 live streaming
from Sala Napoleonica - University of Milan

Promoted by the WHO Coll.Center for Integrative medicine at the University of Milan (Italy), FEMTEC and P.R.M. International Academy of Physiological Regulating Medicine with the unconditioned support of GUNA Holding.

...MORE

---

WHO's work on health innovation
in the Western Pacific Region

The support of FEMTEC for Balneology : innovation and sustainability

Innovation and sustainability of the balneology world have been the main strategic objectives of FEMTEC over the last decade.

For this FEMTEC is pleased to announce, support and disseminate this important event in which also its Experts will take part.

...MORE

---

World Health Day 07-04-2022

Health on Earth: a healthy planet benefits us all

On this World Health Day, WHO/Europe calls on everyone to come together and recognize the importance of our planet, for the sake of our health and that of the generations to come.

...MORE

---

WORLD WATER DAY 2022

GROUNDWATER - MAKING THE INVISIBLE VISIBLE

World Water Day, held on 22 March every year since 1993, celebrates water and raises awareness of the 2 billion people living without access to safe water. A core focus of World Water Day is to support the achievement of Sustainable Development Goal 6: water and sanitation for all by 2030.

...MORE

---

Balneology in the Frontier West

BANA CONTINENTAL CONVERSATIONS

Wednesday February 16th, 1pm CST
Guest Speaker Jeff Birkby
~Swims Back In Time~
Stories of health and rejuvenation from the mineral waters of the 1800s

In collaboration and with the support of Femtec!

Join here the Zoom Conversation

...MORE

---


### TRADUZIONE SIMULTANEA INGLESE-ITALIANO ###

We are pleased to announce that the 73rd Annual FEMTEC Congress will be held in Italy at the Terme di Castel San Pietro (Bologna)



BALNEOLOGY IN CHANGING SOCIETIES

Multilateral approach to health care and well-being

Congress Program: EN , CN , RU , IT




---

WHO Global Centre for Traditional Medicine

Catalysing ancient wisdom and modern science
for the health of people and the planet

FEMTEC fully support this new important initiative promoted by WHO. Balneology,is one of the pillars of the western traditional complementary medicine.

Integrated medical Balneology,supported by scientific researches gives an important contribution for the care of health and wellbeing. This ancient knowledge is now very actual for the health approaches in the societies in changement.

...MORE

---

FORUM "HEALTH RESORT" 2022

XXI All-Russian Forum - May 26-28, 2022

In order to develop health resort complex of the Russian Federation and expand its opportunities in health saving of citizens, the main Forum of health resort industry - XXI All-Russian Forum "Health Resort-2022" (hereinafter referred to as Forum) will be held on May 26-28, 2022,under the support of FEMTEC.

The opening of the XXI Forum will be held on May 26, 2022 at 10-00 at Hotel "Lotte", Samara (Russia, Samara, Samarskaya Street, 110).

...MORE

---

II International Forum of Historical Resort Cities

Realities and development of Thermal Cities
in the era of COVID-19 - March 23rd, 2022

The quality of the therapeutic waters, the treatment and hospitality facilities, the environment, the history, the culture and the tradition are the main elements of life and development of entire geographical areas (health clusters) that go by the generic name of "spa towns".

...MORE

---

BANA - What is Water Hospitality?

CONTINENTAL CONVERSATIONS - Winter Season

Wednesday January 19th - Zoom Conversation: Alaska 10:00 AM , Pacific 11:00 AM , Mountain 12:00 PM , Central 1:00 PM , Eastern 2:00 PM

Guest Speaker Jim Mikula Dives Deep

...MORE

---
2022 EVENTS WITH FEMTEC PARTICIPATION
(in person or in video streaming)



3/22 - World Water Day (in collaboration with WHO and UN)

3/23 - International Congress about reality and perspectives of spa towns (in collaboration with Ministry of Health of Russian Federation and Russian Association of Spa Towns).

5/5 - Symposium on Systems Medicine (language: Italian)

11/3-6 - 73rd International Congress of Femtec (SEE MORE)

* Other events are planned with Federation Members from Australia, China, Italy, Romania, Russia, USA. Please refer to what will be published on the Femtec website.





---


### TRADUZIONE SIMULTANEA INGLESE-ITALIANO ###

We are pleased to announce that the 73rd Annual FEMTEC Congress will be held in Italy at the Terme di Castel San Pietro (Bologna)



BALNEOLOGY IN CHANGING SOCIETIES

Multilateral approach to health care and well-being

Congress Program: EN , CN , RU , IT




---

WHO's work on health innovation
in the Western Pacific Region

The support of FEMTEC for Balneology : innovation and sustainability

Innovation and sustainability of the balneology world have been the main strategic objectives of FEMTEC over the last decade.

For this FEMTEC is pleased to announce, support and disseminate this important event in which also its Experts will take part.

...MORE

---

Guest Speaker David Baker

Founder & Executive Director of Watershed Association and Art4Water,
Joined by Managing Director, Robin Gary

Join the Zoom Conversation: May 9th-12th, 2022

...MORE

---

FORUM "HEALTH RESORT" 2022

XXI All-Russian Forum - May 26-28, 2022

In order to develop health resort complex of the Russian Federation and expand its opportunities in health saving of citizens, the main Forum of health resort industry - XXI All-Russian Forum "Health Resort-2022" (hereinafter referred to as Forum) will be held on May 26-28, 2022,under the support of FEMTEC.

The opening of the XXI Forum will be held on May 26, 2022 at 10-00 at Hotel "Lotte", Samara (Russia, Samara, Samarskaya Street, 110).

...MORE

---

WORLD WATER DAY 2022

GROUNDWATER - MAKING THE INVISIBLE VISIBLE

World Water Day, held on 22 March every year since 1993, celebrates water and raises awareness of the 2 billion people living without access to safe water. A core focus of World Water Day is to support the achievement of Sustainable Development Goal 6: water and sanitation for all by 2030.

...MORE

---

Systems Medicine Symposium

Integrated models in clinical practice
and new therapeutic solutions

Thursday 5 May 2022 - 9.30-17.45 live streaming
from Sala Napoleonica - University of Milan

Promoted by the WHO Coll.Center for Integrative medicine at the University of Milan (Italy), FEMTEC and P.R.M. International Academy of Physiological Regulating Medicine with the unconditioned support of GUNA Holding.

...MORE

---

BANA - What is Water Hospitality?

CONTINENTAL CONVERSATIONS - Winter Season

Wednesday January 19th - Zoom Conversation: Alaska 10:00 AM , Pacific 11:00 AM , Mountain 12:00 PM , Central 1:00 PM , Eastern 2:00 PM

Guest Speaker Jim Mikula Dives Deep

...MORE

---

Wellness & Health, new challenges today

Workshop International: let's meet in Cuba !

To highlight the current transformation process, this important Event will be held in Havana from 1-3 December, 2022, in collaboration with FEMTEC, international institutions, companies, specialists and experts in different sectors.

...MORE

---

WHO Global Centre for Traditional Medicine

Catalysing ancient wisdom and modern science
for the health of people and the planet

FEMTEC fully support this new important initiative promoted by WHO. Balneology,is one of the pillars of the western traditional complementary medicine.

Integrated medical Balneology,supported by scientific researches gives an important contribution for the care of health and wellbeing. This ancient knowledge is now very actual for the health approaches in the societies in changement.

...MORE

---

World Health Day 07-04-2022

Health on Earth: a healthy planet benefits us all

On this World Health Day, WHO/Europe calls on everyone to come together and recognize the importance of our planet, for the sake of our health and that of the generations to come.

...MORE

---

BANA - Rational Balneotherapy

Integrative Medicine & Hot Springs

SAVE THE DATE: Wednesday March 16th , 1pm CST
Guest Speaker Marcus Coplin, ND
Director of Water Medicine, BANA, Doctor of Naturopathic Medicine, Bastyr University, Seattle, Washington.

...MORE

---

II International Forum of Historical Resort Cities

Realities and development of Thermal Cities
in the era of COVID-19 - March 23rd, 2022

The quality of the therapeutic waters, the treatment and hospitality facilities, the environment, the history, the culture and the tradition are the main elements of life and development of entire geographical areas (health clusters) that go by the generic name of "spa towns".

...MORE

---

Balneology in the Frontier West

BANA CONTINENTAL CONVERSATIONS

Wednesday February 16th, 1pm CST
Guest Speaker Jeff Birkby
~Swims Back In Time~
Stories of health and rejuvenation from the mineral waters of the 1800s

In collaboration and with the support of Femtec!

Join here the Zoom Conversation

...MORE

---
2022 EVENTS WITH FEMTEC PARTICIPATION
(in person or in video streaming)
3/22 - World Water Day (in collaboration with WHO and UN)

3/23 - International Congress about reality and perspectives of spa towns (in collaboration with Ministry of Health of Russian Federation and Russian Association of Spa Towns).

5/5 - Symposium on Systems Medicine (language: Italian)

11/3-6 - 73rd International Congress of Femtec (SEE MORE)

* Other events are planned with Federation Members from Australia, China, Italy, Romania, Russia, USA. Please refer to what will be published on the Femtec website.

---

### TRADUZIONE SIMULTANEA INGLESE-ITALIANO ###

We are pleased to announce that the 73rd Annual FEMTEC Congress will be held in Italy at the Terme di Castel San Pietro (Bologna)


BALNEOLOGY IN CHANGING SOCIETIES
Multilateral approach to health care and well-being
Congress Program: EN , CN , RU , IT
---
Wellness & Health, new challenges today
Workshop International: let's meet in Cuba !

To highlight the current transformation process, this important Event will be held in Havana from 1-3 December, 2022, in collaboration with FEMTEC, international institutions, companies, specialists and experts in different sectors.

...MORE
---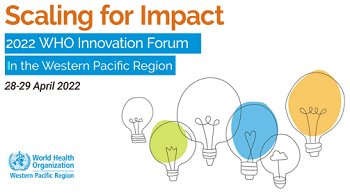 WHO's work on health innovation
in the Western Pacific Region
The support of FEMTEC for Balneology : innovation and sustainability

Innovation and sustainability of the balneology world have been the main strategic objectives of FEMTEC over the last decade.

For this FEMTEC is pleased to announce, support and disseminate this important event in which also its Experts will take part.

...MORE
---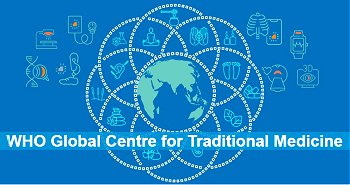 WHO Global Centre for Traditional Medicine
Catalysing ancient wisdom and modern science
for the health of people and the planet

FEMTEC fully support this new important initiative promoted by WHO. Balneology,is one of the pillars of the western traditional complementary medicine.

Integrated medical Balneology,supported by scientific researches gives an important contribution for the care of health and wellbeing. This ancient knowledge is now very actual for the health approaches in the societies in changement.

...MORE
---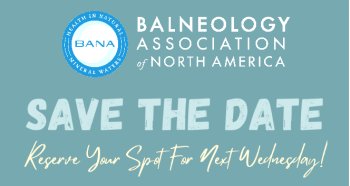 Guest Speaker David Baker
Founder & Executive Director of Watershed Association and Art4Water,
Joined by Managing Director, Robin Gary

Join the Zoom Conversation: May 9th-12th, 2022

...MORE
---

World Health Day 07-04-2022
Health on Earth: a healthy planet benefits us all

On this World Health Day, WHO/Europe calls on everyone to come together and recognize the importance of our planet, for the sake of our health and that of the generations to come.

...MORE
---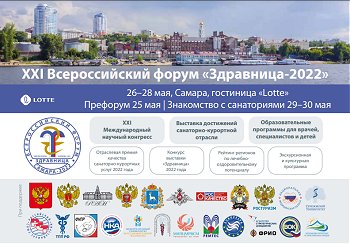 FORUM "HEALTH RESORT" 2022
XXI All-Russian Forum - May 26-28, 2022

In order to develop health resort complex of the Russian Federation and expand its opportunities in health saving of citizens, the main Forum of health resort industry - XXI All-Russian Forum "Health Resort-2022" (hereinafter referred to as Forum) will be held on May 26-28, 2022,under the support of FEMTEC.

The opening of the XXI Forum will be held on May 26, 2022 at 10-00 at Hotel "Lotte", Samara (Russia, Samara, Samarskaya Street, 110).

...MORE
---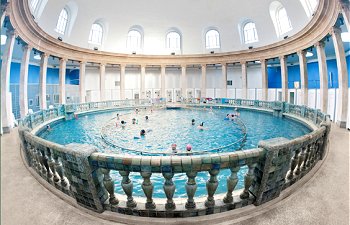 BANA - Rational Balneotherapy
Integrative Medicine & Hot Springs

SAVE THE DATE: Wednesday March 16th , 1pm CST
Guest Speaker Marcus Coplin, ND
Director of Water Medicine, BANA, Doctor of Naturopathic Medicine, Bastyr University, Seattle, Washington.

...MORE
---

WORLD WATER DAY 2022
GROUNDWATER - MAKING THE INVISIBLE VISIBLE

World Water Day, held on 22 March every year since 1993, celebrates water and raises awareness of the 2 billion people living without access to safe water. A core focus of World Water Day is to support the achievement of Sustainable Development Goal 6: water and sanitation for all by 2030.

...MORE
---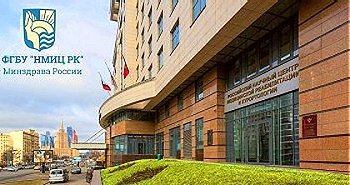 II International Forum of Historical Resort Cities
Realities and development of Thermal Cities
in the era of COVID-19 - March 23rd, 2022

The quality of the therapeutic waters, the treatment and hospitality facilities, the environment, the history, the culture and the tradition are the main elements of life and development of entire geographical areas (health clusters) that go by the generic name of "spa towns".

...MORE
---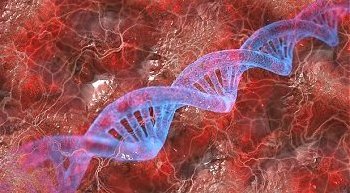 Systems Medicine Symposium
Integrated models in clinical practice
and new therapeutic solutions

Thursday 5 May 2022 - 9.30-17.45 live streaming
from Sala Napoleonica - University of Milan

Promoted by the WHO Coll.Center for Integrative medicine at the University of Milan (Italy), FEMTEC and P.R.M. International Academy of Physiological Regulating Medicine with the unconditioned support of GUNA Holding.

...MORE
---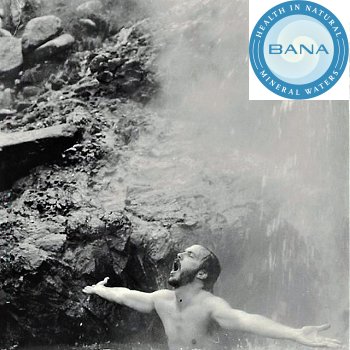 Balneology in the Frontier West
BANA CONTINENTAL CONVERSATIONS

Wednesday February 16th, 1pm CST
Guest Speaker Jeff Birkby
~Swims Back In Time~
Stories of health and rejuvenation from the mineral waters of the 1800s

In collaboration and with the support of Femtec!

Join here the Zoom Conversation

...MORE
---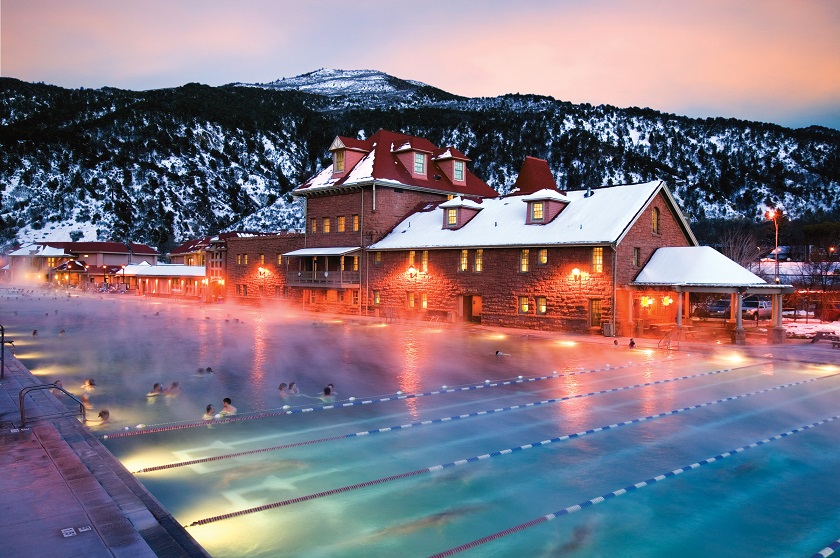 BANA - What is Water Hospitality?
CONTINENTAL CONVERSATIONS - Winter Season

Wednesday January 19th - Zoom Conversation: Alaska 10:00 AM , Pacific 11:00 AM , Mountain 12:00 PM , Central 1:00 PM , Eastern 2:00 PM

Guest Speaker Jim Mikula Dives Deep

...MORE
---
PAGES [ last one: 9 ] [ archive: 8 - 7 - 6 - 5 - 4 - 3 - 2 - 1 - ]
<!######### BANNERS LINK>