73 FEMTEC Congress - CHONGQING November 2020 In view of the well-known health events we are in contact with the Authorities and Colleagues in Chongqing for any developments and planning. WE WILL INFORM YOU AS SOON AS POSSIBLE
Global Alliance against
Chronic Respiratory Diseases

14th GARD General Meeting

Femtec was one of the founders of GARD (Global Alliance against Chronic Respiratory Diseases).

GARD is a voluntary alliance of national and international organizations, institutions, and agencies commited towards the common goal to reduce the global burden of respiratory diseases.

...MORE

---

PhD on Exercise and Sport Sciences

Inter-university initiative between State University of Milan, Catholic University of Milan, and Russian State University of Physical Education, Sport, Youth and Tourism of Moscow

An innovative international high qualification project in a topical sector for prevention, correct lifestyles and well-being, according to the needs of current socio-economic changes and WHO strategies.

Operational support will also be given by FEMTEC as part of the collaboration agreement with UNIMI.

...MORE

---

Women20.Italy

Press conference of Maria Edera Spadoni

The press conference announces the Women20 World Summit to be held in Rome from 13 to 16 July.

See the video



---

Increasing collaboration between FEMTEC and the Tunisian Ministry of Health!

Meeting between the Tunisian Minister of Health Dr. Faouzi Mehdi and the President of FEMTEC, prof. Umberto Solimene - Tunis,10 June 2021

In the context of the close working relationship between Femtec and the Ministry of Health of Tunisia and organized by the Office of Thermalism of the Ministry, a fruitful meeting took place between the Minister Dr. Faouzi Mehdi and Prof. Umberto Solimene.



With the participation of the Director General of Thermalism, Dr. Rzig Ouaslati, V.President of Femtec, were illustrated the activities of the Federation for a serious and responsible development of thermalism.

...MORE

---

Wellness & Health, new challenges today

Workshop International: let's meet in Cuba !

This event will be held in Havana from 29/11 to 1/12/2021, developed in collaboration with FEMTEC and international institutions to continue promoting the future of Wellbeing.

...MORE

---

Architectural standards of health and wellness centers

1st videoconference seminar under the high patronage of FEMTEC and the National Office of Hydrotherapy and Climatism

As part of the development of the health tourism sector in Tunisia and Algeria, SPA CONSULTING TELLILI + "SPACT +" in collaboration with the online magazine TunisiaWellness.com will organize on September 04, 2021 at 7 p.m. (GMT + 1) a video seminar. conference under the patronage of FEMTEC (world federation of hydrotherapy and climatism) intended for the countries of the Magreb and the Middle East.

...MORE

---




We will continue his journey


Dear Friends and Colleagues,

The sudden death of Rzig Ouslati a few hours after our last meeting in Tunis makes us reflect not only on the precariousness of our lives but how joint work to implement innovative projects and strategies intersects with personal memories of events.

Tunisia as an Advanced Center in the Mediterranean in the thalassotherapy field: this was our project!

...MORE

---

World Bathing Day on 22 June

The global bathing celebration

Everything is now set for an incredible day of global bathing celebration and connection through water on World Bathing Day. The web site has been revamped and updated with details of the event and its purpose.

The inaugural Global Sound Bath will help us all appreciate the cultural and artistic diversity we all share and how hot springs provide locations for people of all ages and all cultures to enjoy being in a community together.



---

International Society of Medical Hydrology (ISMH) - 45th Congress and 100th anniversary

June 10-11 DAX, France

The 45th Congress of the International Society of Medical Hydrology (ISMH) will celebrate the 100th anniversary of ISMH foundation.

ISMH is a very important scientific Institution in the history and development of thermalism and FEMTEC is pleased to express its warmest congratulations for its activity and development.

...MORE

---

TERMATALIA 2021

International Congress on Water & Health
September 15, 16 and 17, 2021 - Ourense (Galicia) - Spain - Hybrid format (face-to-face and online)

In the XV International Meeting on Water and Health (www.termatalia.com), FEMTEC will participate as every year in Termatalia and will be represented by its vice president Prof. Florana Menéndez with a speech on "Restoration of Thermal Centers in a Post Covid World".

...MORE

---

A new Femtec initiative on Balneology and Thalassotherapy, dedicated to Rzig Ouslati

Call for Applications on Medical Hydrology and Climatology: "Thermalism - Thalassotherapy and Balneotherapy"

Dear Masters, Dear Colleagues,

As part of a tripartite agreement between the World Federation of Thermalism and Climatotherapy FEMTEC, the National Office of Hydrotherapy and the Faculty of Medicine of Monastir, we are pleased to announce the call for applications to the CEC on Medical Hydrology and Climatology: "Hydrotherapy - Thalassotherapy and Balneotherapy".

...MORE

---

Rzig Ouslati left the great Femtec family

Suddenly and in the midst of programs and activities!

A true manager and specialist in the field of thalassotherapy and tourism activities, a patriot of his country enthusiastic and confident in its rebirth, always available for new initiatives!
The Tunisian Thermalism Office suffers a serious and painful loss as well as all friends and colleagues. Femtec loses the valid representative of one of the leading nations.
We are all united with the family to which I express my personal great pain.

Umberto Solimene



---

AQUANET: the network of experts is born

FEMTEC participates in this European initiative

The AQUANET initiative, legacy of the Portuguese EU presidency semester, aims to develop an European Mineral Water Research, Innovation and Valorisation Network of experts and enterprises interested in the development of common R&D projects supported by the European Commission. It is focused on triggering and conducting top level research, innovation, knowledge and technology transfer on mineral water and the directly inherent scopes.

The official AQUANET Manifesto, presented at the AQUAFORUM event (18-19th June 2021, Chaves - Portugal) was signed by representatives of FEMTEC and other major hydrology organizations.

...MORE

---

Global Health Summit

Challenges for balneology and complementary-integrated medicine - The role of FEMTEC

The Global Health Summit was held on May 21 at Villa Pamphilj, in Rome. The event, organized by the Italian Presidency of the G20 in partnership with the European Commission, concluded with a joint press conference by Italian Prime Minister Mario Draghi and European Commission President Ursula von der Leyen and the approval of the Rome Declaration.

G20 leaders pledged to undertake a series of actions to accelerate the end of the coronavirus emergency everywhere and to better prepare for future pandemics.

...MORE

---
TERMATALIA 2021

International Congress on Water & Health
September 15, 16 and 17, 2021 - Ourense (Galicia) - Spain - Hybrid format (face-to-face and online)

In the XV International Meeting on Water and Health (www.termatalia.com), FEMTEC will participate as every year in Termatalia and will be represented by its vice president Prof. Florana Menéndez with a speech on "Restoration of Thermal Centers in a Post Covid World".

...MORE

---

Architectural standards of health and wellness centers

1st videoconference seminar under the high patronage of FEMTEC and the National Office of Hydrotherapy and Climatism

As part of the development of the health tourism sector in Tunisia and Algeria, SPA CONSULTING TELLILI + "SPACT +" in collaboration with the online magazine TunisiaWellness.com will organize on September 04, 2021 at 7 p.m. (GMT + 1) a video seminar. conference under the patronage of FEMTEC (world federation of hydrotherapy and climatism) intended for the countries of the Magreb and the Middle East.

...MORE

---

PhD on Exercise and Sport Sciences

Inter-university initiative between State University of Milan, Catholic University of Milan, and Russian State University of Physical Education, Sport, Youth and Tourism of Moscow

An innovative international high qualification project in a topical sector for prevention, correct lifestyles and well-being, according to the needs of current socio-economic changes and WHO strategies.

Operational support will also be given by FEMTEC as part of the collaboration agreement with UNIMI.

...MORE

---

Rzig Ouslati left the great Femtec family

Suddenly and in the midst of programs and activities!

A true manager and specialist in the field of thalassotherapy and tourism activities, a patriot of his country enthusiastic and confident in its rebirth, always available for new initiatives!
The Tunisian Thermalism Office suffers a serious and painful loss as well as all friends and colleagues. Femtec loses the valid representative of one of the leading nations.
We are all united with the family to which I express my personal great pain.

Umberto Solimene



---

World Bathing Day on 22 June

The global bathing celebration

Everything is now set for an incredible day of global bathing celebration and connection through water on World Bathing Day. The web site has been revamped and updated with details of the event and its purpose.

The inaugural Global Sound Bath will help us all appreciate the cultural and artistic diversity we all share and how hot springs provide locations for people of all ages and all cultures to enjoy being in a community together.



---

Increasing collaboration between FEMTEC and the Tunisian Ministry of Health!

Meeting between the Tunisian Minister of Health Dr. Faouzi Mehdi and the President of FEMTEC, prof. Umberto Solimene - Tunis,10 June 2021

In the context of the close working relationship between Femtec and the Ministry of Health of Tunisia and organized by the Office of Thermalism of the Ministry, a fruitful meeting took place between the Minister Dr. Faouzi Mehdi and Prof. Umberto Solimene.



With the participation of the Director General of Thermalism, Dr. Rzig Ouaslati, V.President of Femtec, were illustrated the activities of the Federation for a serious and responsible development of thermalism.

...MORE

---

Global Health Summit

Challenges for balneology and complementary-integrated medicine - The role of FEMTEC

The Global Health Summit was held on May 21 at Villa Pamphilj, in Rome. The event, organized by the Italian Presidency of the G20 in partnership with the European Commission, concluded with a joint press conference by Italian Prime Minister Mario Draghi and European Commission President Ursula von der Leyen and the approval of the Rome Declaration.

G20 leaders pledged to undertake a series of actions to accelerate the end of the coronavirus emergency everywhere and to better prepare for future pandemics.

...MORE

---

Wellness & Health, new challenges today

Workshop International: let's meet in Cuba !

This event will be held in Havana from 29/11 to 1/12/2021, developed in collaboration with FEMTEC and international institutions to continue promoting the future of Wellbeing.

...MORE

---

Global Alliance against
Chronic Respiratory Diseases

14th GARD General Meeting

Femtec was one of the founders of GARD (Global Alliance against Chronic Respiratory Diseases).

GARD is a voluntary alliance of national and international organizations, institutions, and agencies commited towards the common goal to reduce the global burden of respiratory diseases.

...MORE

---

A new Femtec initiative on Balneology and Thalassotherapy, dedicated to Rzig Ouslati

Call for Applications on Medical Hydrology and Climatology: "Thermalism - Thalassotherapy and Balneotherapy"

Dear Masters, Dear Colleagues,

As part of a tripartite agreement between the World Federation of Thermalism and Climatotherapy FEMTEC, the National Office of Hydrotherapy and the Faculty of Medicine of Monastir, we are pleased to announce the call for applications to the CEC on Medical Hydrology and Climatology: "Hydrotherapy - Thalassotherapy and Balneotherapy".

...MORE

---




We will continue his journey


Dear Friends and Colleagues,

The sudden death of Rzig Ouslati a few hours after our last meeting in Tunis makes us reflect not only on the precariousness of our lives but how joint work to implement innovative projects and strategies intersects with personal memories of events.

Tunisia as an Advanced Center in the Mediterranean in the thalassotherapy field: this was our project!

...MORE

---

Women20.Italy

Press conference of Maria Edera Spadoni

The press conference announces the Women20 World Summit to be held in Rome from 13 to 16 July.

See the video



---

AQUANET: the network of experts is born

FEMTEC participates in this European initiative

The AQUANET initiative, legacy of the Portuguese EU presidency semester, aims to develop an European Mineral Water Research, Innovation and Valorisation Network of experts and enterprises interested in the development of common R&D projects supported by the European Commission. It is focused on triggering and conducting top level research, innovation, knowledge and technology transfer on mineral water and the directly inherent scopes.

The official AQUANET Manifesto, presented at the AQUAFORUM event (18-19th June 2021, Chaves - Portugal) was signed by representatives of FEMTEC and other major hydrology organizations.

...MORE

---

International Society of Medical Hydrology (ISMH) - 45th Congress and 100th anniversary

June 10-11 DAX, France

The 45th Congress of the International Society of Medical Hydrology (ISMH) will celebrate the 100th anniversary of ISMH foundation.

ISMH is a very important scientific Institution in the history and development of thermalism and FEMTEC is pleased to express its warmest congratulations for its activity and development.

...MORE

---
Wellness & Health, new challenges today
Workshop International: let's meet in Cuba !

This event will be held in Havana from 29/11 to 1/12/2021, developed in collaboration with FEMTEC and international institutions to continue promoting the future of Wellbeing.

...MORE
---

TERMATALIA 2021
International Congress on Water & Health
September 15, 16 and 17, 2021 - Ourense (Galicia) - Spain - Hybrid format (face-to-face and online)

In the XV International Meeting on Water and Health (www.termatalia.com), FEMTEC will participate as every year in Termatalia and will be represented by its vice president Prof. Florana Menéndez with a speech on "Restoration of Thermal Centers in a Post Covid World".

...MORE
---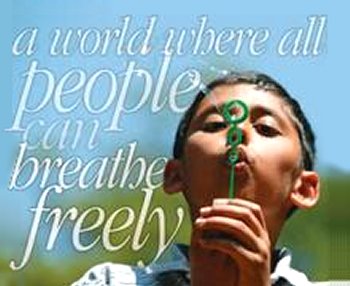 Global Alliance against
Chronic Respiratory Diseases
14th GARD General Meeting

Femtec was one of the founders of GARD (Global Alliance against Chronic Respiratory Diseases).

GARD is a voluntary alliance of national and international organizations, institutions, and agencies commited towards the common goal to reduce the global burden of respiratory diseases.

...MORE
---

Architectural standards of health and wellness centers
1st videoconference seminar under the high patronage of FEMTEC and the National Office of Hydrotherapy and Climatism

As part of the development of the health tourism sector in Tunisia and Algeria, SPA CONSULTING TELLILI + "SPACT +" in collaboration with the online magazine TunisiaWellness.com will organize on September 04, 2021 at 7 p.m. (GMT + 1) a video seminar. conference under the patronage of FEMTEC (world federation of hydrotherapy and climatism) intended for the countries of the Magreb and the Middle East.

...MORE
---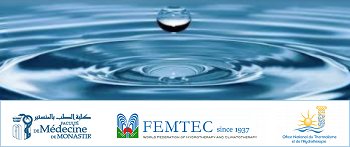 A new Femtec initiative on Balneology and Thalassotherapy, dedicated to Rzig Ouslati
Call for Applications on Medical Hydrology and Climatology: "Thermalism - Thalassotherapy and Balneotherapy"

Dear Masters, Dear Colleagues,

As part of a tripartite agreement between the World Federation of Thermalism and Climatotherapy FEMTEC, the National Office of Hydrotherapy and the Faculty of Medicine of Monastir, we are pleased to announce the call for applications to the CEC on Medical Hydrology and Climatology: "Hydrotherapy - Thalassotherapy and Balneotherapy".

...MORE
---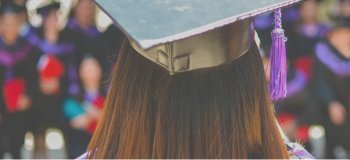 PhD on Exercise and Sport Sciences
Inter-university initiative between State University of Milan, Catholic University of Milan, and Russian State University of Physical Education, Sport, Youth and Tourism of Moscow

An innovative international high qualification project in a topical sector for prevention, correct lifestyles and well-being, according to the needs of current socio-economic changes and WHO strategies.

Operational support will also be given by FEMTEC as part of the collaboration agreement with UNIMI.

...MORE
---

We will continue his journey

Dear Friends and Colleagues,

The sudden death of Rzig Ouslati a few hours after our last meeting in Tunis makes us reflect not only on the precariousness of our lives but how joint work to implement innovative projects and strategies intersects with personal memories of events.

Tunisia as an Advanced Center in the Mediterranean in the thalassotherapy field: this was our project!

...MORE
---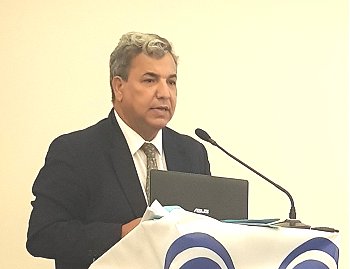 Rzig Ouslati left the great Femtec family
Suddenly and in the midst of programs and activities!

A true manager and specialist in the field of thalassotherapy and tourism activities, a patriot of his country enthusiastic and confident in its rebirth, always available for new initiatives!
The Tunisian Thermalism Office suffers a serious and painful loss as well as all friends and colleagues. Femtec loses the valid representative of one of the leading nations.
We are all united with the family to which I express my personal great pain.

Umberto Solimene


---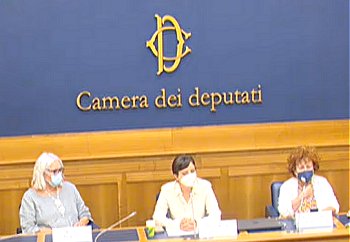 Women20.Italy
Press conference of Maria Edera Spadoni

The press conference announces the Women20 World Summit to be held in Rome from 13 to 16 July.

See the video


---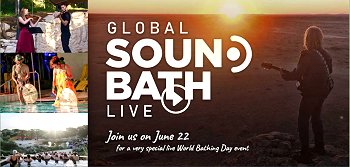 World Bathing Day on 22 June
The global bathing celebration

Everything is now set for an incredible day of global bathing celebration and connection through water on World Bathing Day. The web site has been revamped and updated with details of the event and its purpose.

The inaugural Global Sound Bath will help us all appreciate the cultural and artistic diversity we all share and how hot springs provide locations for people of all ages and all cultures to enjoy being in a community together.


---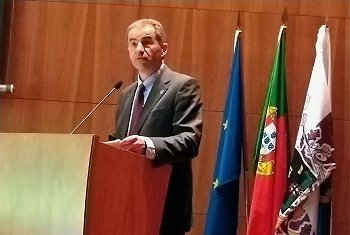 AQUANET: the network of experts is born
FEMTEC participates in this European initiative

The AQUANET initiative, legacy of the Portuguese EU presidency semester, aims to develop an European Mineral Water Research, Innovation and Valorisation Network of experts and enterprises interested in the development of common R&D projects supported by the European Commission. It is focused on triggering and conducting top level research, innovation, knowledge and technology transfer on mineral water and the directly inherent scopes.

The official AQUANET Manifesto, presented at the AQUAFORUM event (18-19th June 2021, Chaves - Portugal) was signed by representatives of FEMTEC and other major hydrology organizations.

...MORE
---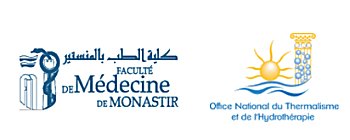 Increasing collaboration between FEMTEC and the Tunisian Ministry of Health!
Meeting between the Tunisian Minister of Health Dr. Faouzi Mehdi and the President of FEMTEC, prof. Umberto Solimene - Tunis,10 June 2021

In the context of the close working relationship between Femtec and the Ministry of Health of Tunisia and organized by the Office of Thermalism of the Ministry, a fruitful meeting took place between the Minister Dr. Faouzi Mehdi and Prof. Umberto Solimene.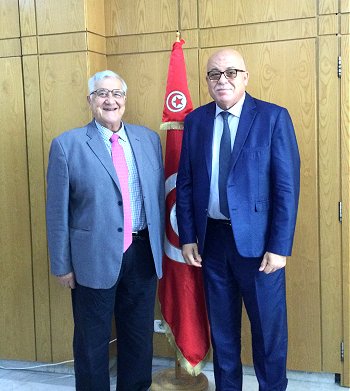 With the participation of the Director General of Thermalism, Dr. Rzig Ouaslati, V.President of Femtec, were illustrated the activities of the Federation for a serious and responsible development of thermalism.

...MORE
---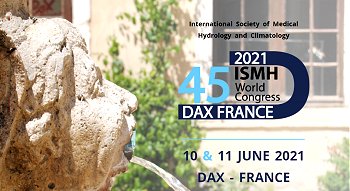 International Society of Medical Hydrology (ISMH) - 45th Congress and 100th anniversary
June 10-11 DAX, France

The 45th Congress of the International Society of Medical Hydrology (ISMH) will celebrate the 100th anniversary of ISMH foundation.

ISMH is a very important scientific Institution in the history and development of thermalism and FEMTEC is pleased to express its warmest congratulations for its activity and development.

...MORE
---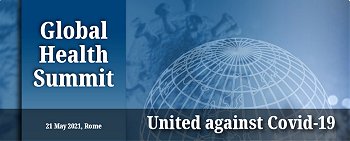 Global Health Summit
Challenges for balneology and complementary-integrated medicine - The role of FEMTEC

The Global Health Summit was held on May 21 at Villa Pamphilj, in Rome. The event, organized by the Italian Presidency of the G20 in partnership with the European Commission, concluded with a joint press conference by Italian Prime Minister Mario Draghi and European Commission President Ursula von der Leyen and the approval of the Rome Declaration.

G20 leaders pledged to undertake a series of actions to accelerate the end of the coronavirus emergency everywhere and to better prepare for future pandemics.

...MORE
---
PAGES [ last one: 8 ] [ archive: 7 - 6 - 5 - 4 - 3 - 2 - 1 - ]
<!######### BANNERS LINK>