All-Russian Congress of Balneology (online)


October 28-29, 2020

The online All-Russian Congress of Balneology is organized by the National Research Center of Thermal Medicine and Rehabilitation of the Ministry of the Russian Federation in collaboration with FEMTEC.



"Resetting the world of balneology
during the years of COVID-19"


Online round table connected to the event - 28 October 2020

The round table, proposed and coordinated by Prof. Umberto Solimene, President of Femtec, deals with several issues: ethical, medical, economic and tourism.

Very important: first time partecipation of the Balneological Society of North America, represented by Mrs Janet Abbott (President).



---


The current world situation of balneology in relation to the COVID-19 pandemic with the consequent social, economic and structural changes requires a profound rethink.

It is necessary a real "resetting"!

See the Program (EN)

Reports



---




On 6 March 2009 in Geneva, U.S. Secretary of State Hillary Clinton presented Russian Foreign Minister Sergey Lavrov with a red button (commonly used as an emergency stop on industrial equipment) with the English word reset and the Russian peregruzka (transliteration of the Cyrillic alphabet word).

It was intended to be the Russian word for reset but it's meaning is overload (the correct translation would be perezagruzka).

Now at the "COVID-19" we intend to
"RESET THE WORLD OF BALNEOLOGY"




BACK TO MAIN PAGE











All-Russian Congress of Balneology (online)


October 28-29, 2020

The online All-Russian Congress of Balneology is organized by the National Research Center of Thermal Medicine and Rehabilitation of the Ministry of the Russian Federation in collaboration with FEMTEC.



"Resetting the world of balneology
during the years of COVID-19"


Online round table connected to the event - 28 October 2020

The round table, proposed and coordinated by Prof. Umberto Solimene, President of Femtec, deals with several issues: ethical, medical, economic and tourism.

Very important: first time partecipation of the Balneological Society of North America, represented by Mrs Janet Abbott (President).



---


The current world situation of balneology in relation to the COVID-19 pandemic with the consequent social, economic and structural changes requires a profound rethink.

It is necessary a real "resetting"!

See the Program (EN)

Reports



---




On 6 March 2009 in Geneva, U.S. Secretary of State Hillary Clinton presented Russian Foreign Minister Sergey Lavrov with a red button (commonly used as an emergency stop on industrial equipment) with the English word reset and the Russian peregruzka (transliteration of the Cyrillic alphabet word).

It was intended to be the Russian word for reset but it's meaning is overload (the correct translation would be perezagruzka).

Now at the "COVID-19" we intend to
"RESET THE WORLD OF BALNEOLOGY"




BACK TO MAIN PAGE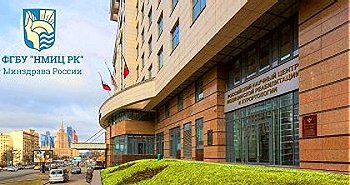 All-Russian Congress of Balneology (online)

October 28-29, 2020

The online All-Russian Congress of Balneology is organized by the National Research Center of Thermal Medicine and Rehabilitation of the Ministry of the Russian Federation in collaboration with FEMTEC.


"Resetting the world of balneology
during the years of COVID-19"
Online round table connected to the event - 28 October 2020

The round table, proposed and coordinated by Prof. Umberto Solimene, President of Femtec, deals with several issues: ethical, medical, economic and tourism.

Very important: first time partecipation of the Balneological Society of North America, represented by Mrs Janet Abbott (President).


---

The current world situation of balneology in relation to the COVID-19 pandemic with the consequent social, economic and structural changes requires a profound rethink.

It is necessary a real "resetting"!

See the Program (EN)

Reports


---



On 6 March 2009 in Geneva, U.S. Secretary of State Hillary Clinton presented Russian Foreign Minister Sergey Lavrov with a red button (commonly used as an emergency stop on industrial equipment) with the English word reset and the Russian peregruzka (transliteration of the Cyrillic alphabet word).

It was intended to be the Russian word for reset but it's meaning is overload (the correct translation would be perezagruzka).

Now at the "COVID-19" we intend to
"RESET THE WORLD OF BALNEOLOGY"
BACK TO MAIN PAGE
<!######### BANNERS LINK>