The 13th Fuzhou International
Hot Springs Tourism Festival


Started on November 18th in Yongtai County

Fuzhou is located in the south-east of China, known as the "Chinese Hot Springs Capital". It has a very long history of using hot springs. Fuzhou has been paying much attention on, development and protection of hot springs, and has achieved many tangible results, injecting new vitality into this traditional cultural and health activities.

To have better promotion of hot springs, Fuzhou started its 13th Fuzhou International Hot Springs Tourism Festival. FEMTEC President, Prof. MD, PhD Olga Surdu, presented the greetings speech by video at the opening ceremony, November 18th , while Ms. Catherine Lan, the representative of FEMTEC China Office, participated at the Festival in person. More than 200 guests including the international and domestic guests participated the opening ceremony.






BACK TO MAIN PAGE











The 13th Fuzhou International
Hot Springs Tourism Festival


Started on November 18th in Yongtai County

Fuzhou is located in the south-east of China, known as the "Chinese Hot Springs Capital". It has a very long history of using hot springs. Fuzhou has been paying much attention on, development and protection of hot springs, and has achieved many tangible results, injecting new vitality into this traditional cultural and health activities.

To have better promotion of hot springs, Fuzhou started its 13th Fuzhou International Hot Springs Tourism Festival. FEMTEC President, Prof. MD, PhD Olga Surdu, presented the greetings speech by video at the opening ceremony, November 18th , while Ms. Catherine Lan, the representative of FEMTEC China Office, participated at the Festival in person. More than 200 guests including the international and domestic guests participated the opening ceremony.






BACK TO MAIN PAGE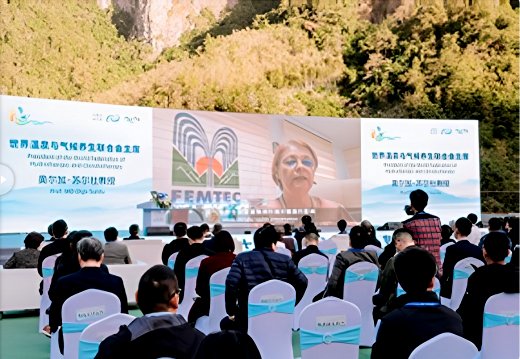 The 13th Fuzhou International
Hot Springs Tourism Festival

Started on November 18th in Yongtai County

Fuzhou is located in the south-east of China, known as the "Chinese Hot Springs Capital". It has a very long history of using hot springs. Fuzhou has been paying much attention on, development and protection of hot springs, and has achieved many tangible results, injecting new vitality into this traditional cultural and health activities.

To have better promotion of hot springs, Fuzhou started its 13th Fuzhou International Hot Springs Tourism Festival. FEMTEC President, Prof. MD, PhD Olga Surdu, presented the greetings speech by video at the opening ceremony, November 18th , while Ms. Catherine Lan, the representative of FEMTEC China Office, participated at the Festival in person. More than 200 guests including the international and domestic guests participated the opening ceremony.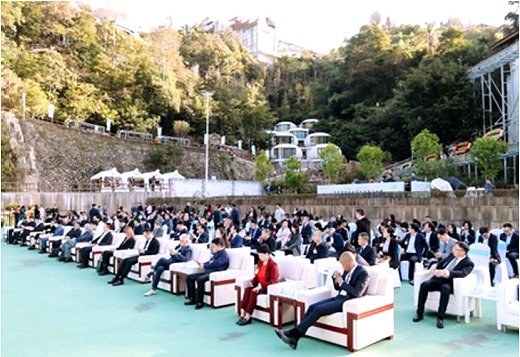 BACK TO MAIN PAGE
<!######### BANNERS LINK>