International Congress of the National Center for Research, Clinical Balneology and Rehabilitation


July 6/7 - Moscou

Like every year, on the occasion of the anniversary of its establishment, the National Center for Clinical Research and Rehabilitation of the Ministry of Health of the Russian Federation organizes an International Congress, which deals with the issues of planning and development of the field.



On July 6/7, with the participation of more than 700 physicians from all over the Federation and also with the support of Femtec and its President, Prof Umberto Solimene (see image), it was possible to carry out an exchange of highly professional experiences.

Center Director Prof Anatoly Fesyun gave the keynote lecture with exposition of impressive documentation.



In addition, Authoritative Experts presented research and studies on the use of mineral waters in different pathologies. Among them we highlight the speeches of Prof S.Masiero (Univ.Padova Italy) on new visions of integration in the rehabilitation field and Prof Sergio Gianesini( Univ.Ferrara Italy) in the phlebological field.

Speech by Prof. Leonid Roshal: EN - RU

See the Gallery




BACK TO MAIN PAGE











International Congress of the National Center for Research, Clinical Balneology and Rehabilitation


July 6/7 - Moscou

Like every year, on the occasion of the anniversary of its establishment, the National Center for Clinical Research and Rehabilitation of the Ministry of Health of the Russian Federation organizes an International Congress, which deals with the issues of planning and development of the field.



On July 6/7, with the participation of more than 700 physicians from all over the Federation and also with the support of Femtec and its President, Prof Umberto Solimene (see image), it was possible to carry out an exchange of highly professional experiences.

Center Director Prof Anatoly Fesyun gave the keynote lecture with exposition of impressive documentation.



In addition, Authoritative Experts presented research and studies on the use of mineral waters in different pathologies. Among them we highlight the speeches of Prof S.Masiero (Univ.Padova Italy) on new visions of integration in the rehabilitation field and Prof Sergio Gianesini( Univ.Ferrara Italy) in the phlebological field.

Speech by Prof. Leonid Roshal: EN - RU

See the Gallery




BACK TO MAIN PAGE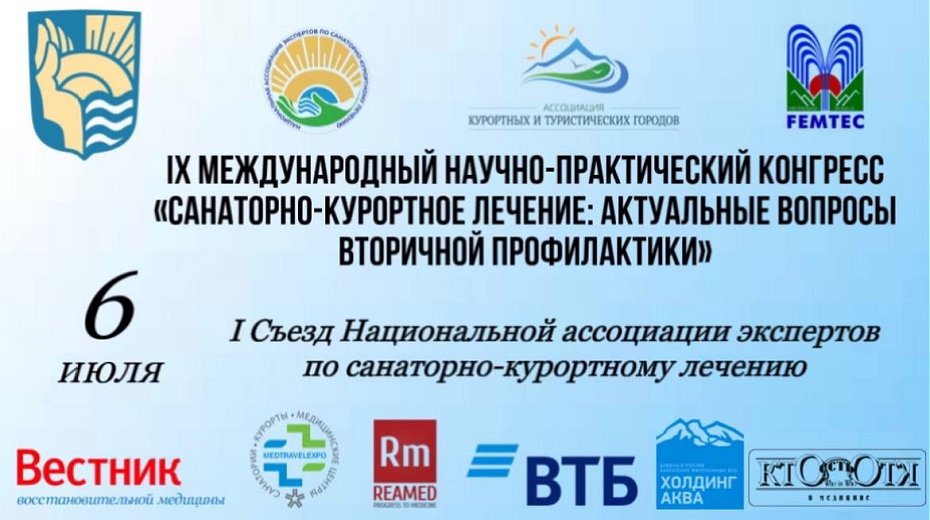 International Congress of the National Center for Research, Clinical Balneology and Rehabilitation

July 6/7 - Moscou

Like every year, on the occasion of the anniversary of its establishment, the National Center for Clinical Research and Rehabilitation of the Ministry of Health of the Russian Federation organizes an International Congress, which deals with the issues of planning and development of the field.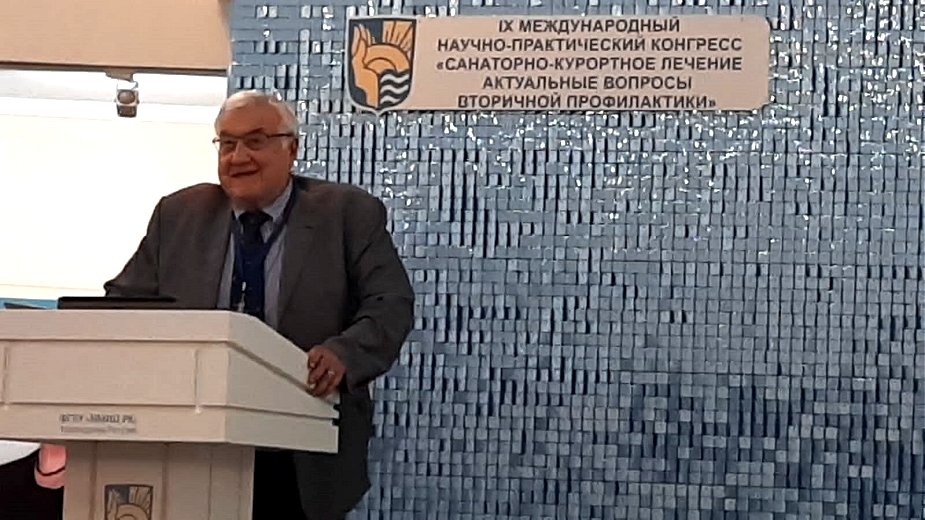 On July 6/7, with the participation of more than 700 physicians from all over the Federation and also with the support of Femtec and its President, Prof Umberto Solimene (see image), it was possible to carry out an exchange of highly professional experiences.

Center Director Prof Anatoly Fesyun gave the keynote lecture with exposition of impressive documentation.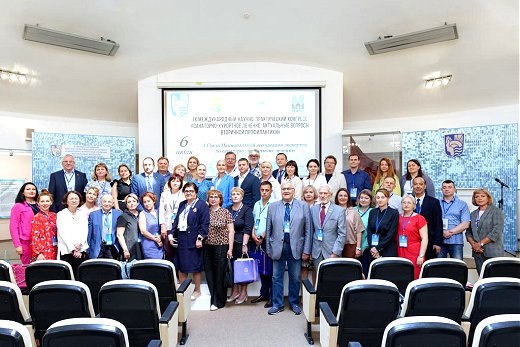 In addition, Authoritative Experts presented research and studies on the use of mineral waters in different pathologies. Among them we highlight the speeches of Prof S.Masiero (Univ.Padova Italy) on new visions of integration in the rehabilitation field and Prof Sergio Gianesini( Univ.Ferrara Italy) in the phlebological field.

Speech by Prof. Leonid Roshal: EN - RU

See the Gallery
BACK TO MAIN PAGE
PAGES [ last one: 12 ] [ archive: 11 - 10 - 9 - 8 - 7 - 6 - 5 - 4 - 3 - 2 - 1 - ]
<!######### BANNERS LINK>