University of Thermalism - 7th edition


December 15th-16th, 2021 - Free online event

The University of Thermalism is an annual meeting around the thermal sciences organized since 2014.

The 7th edition, organized by the Friends of Medical Hydrology, will take place online on Wednesday, December
15th and Thursday, December 16th, 2021 from the thesis room of the Faculty of Medicine of Nancy.

This University of Thermalism will be placed under the high patronage of the National Academy of Medicine.
Will participate as speakers, among others:

>> Presidents of the 3 international authorities of the Thermal Medicine:
Pr Pédro CANTISTA - President of the International Society of Médical Hydrology and Climatology (ISMH)
Pr Umberto SOLIMENE - President of the World Federation of Hydrotherapy and Climatotherapy (FEMTEC), the only thermal institution recognized by the World Health Organization,
Pr Antonelle FORAVANTI - President of the World Hydrothermal Organisation - OMTH

>> Presidents and representatives of national authorities:
Pr Gisèle KANNY - President of the French Society of Thermal Medicine (SFMTh)
Marie-Catherine TALLOT – President of the French Society of Thermal Physiotherapy (SFKTH) and President of the association of the "Friends of Medical Hydrology"
Mr Jean-Bernard SEMPASTOUS - Deputy of Hautes Pyrénées - President of the Study Group on Thermalism at the National Assembly

>> More than 30 speakers from 15 countries coming from the 5 continents: practitioners, academics, researchers, professors... experts all recognized worldwide in the field of medical hydrology (France, Romania, Italy, Poland, Lithuania, Spain, Portugal, Germany, Brazil, Argentina, USA, Uzbekistan, China, Morocco, Algeria) will share their experiences, their practices and their knowledge on the theme of Natural and universal mineral water and the contributions of Medical Hydrology on the five continents.



INVITATION



Centenary of the International Society of Medical Hydrology. The ISMH was founded on December 9, 1921 by the Royal Society of Medicine. It is in Nancy that this learned society will blow its 100 candles in the presence of its President Pédro Cantista.

Registration is free and mandatory on EVENTBRITE on this link

The connexion codes will be sent to you after registration. Don't forget to activate the follow-up of the event. For further information : universiteduthermalisme@gmail.com

PROGRAMME 15 DECEMBRE
PROGRAMME 16 DECEMBRE




BACK TO MAIN PAGE











University of Thermalism - 7th edition


December 15th-16th, 2021 - Free online event

The University of Thermalism is an annual meeting around the thermal sciences organized since 2014.

The 7th edition, organized by the Friends of Medical Hydrology, will take place online on Wednesday, December
15th and Thursday, December 16th, 2021 from the thesis room of the Faculty of Medicine of Nancy.

This University of Thermalism will be placed under the high patronage of the National Academy of Medicine.
Will participate as speakers, among others:

>> Presidents of the 3 international authorities of the Thermal Medicine:
Pr Pédro CANTISTA - President of the International Society of Médical Hydrology and Climatology (ISMH)
Pr Umberto SOLIMENE - President of the World Federation of Hydrotherapy and Climatotherapy (FEMTEC), the only thermal institution recognized by the World Health Organization,
Pr Antonelle FORAVANTI - President of the World Hydrothermal Organisation - OMTH

>> Presidents and representatives of national authorities:
Pr Gisèle KANNY - President of the French Society of Thermal Medicine (SFMTh)
Marie-Catherine TALLOT – President of the French Society of Thermal Physiotherapy (SFKTH) and President of the association of the "Friends of Medical Hydrology"
Mr Jean-Bernard SEMPASTOUS - Deputy of Hautes Pyrénées - President of the Study Group on Thermalism at the National Assembly

>> More than 30 speakers from 15 countries coming from the 5 continents: practitioners, academics, researchers, professors... experts all recognized worldwide in the field of medical hydrology (France, Romania, Italy, Poland, Lithuania, Spain, Portugal, Germany, Brazil, Argentina, USA, Uzbekistan, China, Morocco, Algeria) will share their experiences, their practices and their knowledge on the theme of Natural and universal mineral water and the contributions of Medical Hydrology on the five continents.



INVITATION



Centenary of the International Society of Medical Hydrology. The ISMH was founded on December 9, 1921 by the Royal Society of Medicine. It is in Nancy that this learned society will blow its 100 candles in the presence of its President Pédro Cantista.

Registration is free and mandatory on EVENTBRITE on this link

The connexion codes will be sent to you after registration. Don't forget to activate the follow-up of the event. For further information : universiteduthermalisme@gmail.com

PROGRAMME 15 DECEMBRE
PROGRAMME 16 DECEMBRE




BACK TO MAIN PAGE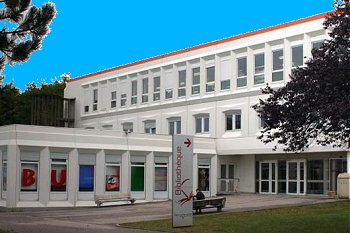 University of Thermalism - 7th edition

December 15th-16th, 2021 - Free online event

The University of Thermalism is an annual meeting around the thermal sciences organized since 2014.

The 7th edition, organized by the Friends of Medical Hydrology, will take place online on Wednesday, December
15th and Thursday, December 16th, 2021 from the thesis room of the Faculty of Medicine of Nancy.

This University of Thermalism will be placed under the high patronage of the National Academy of Medicine.
Will participate as speakers, among others:

>> Presidents of the 3 international authorities of the Thermal Medicine:
Pr Pédro CANTISTA - President of the International Society of Médical Hydrology and Climatology (ISMH)
Pr Umberto SOLIMENE - President of the World Federation of Hydrotherapy and Climatotherapy (FEMTEC), the only thermal institution recognized by the World Health Organization,
Pr Antonelle FORAVANTI - President of the World Hydrothermal Organisation - OMTH

>> Presidents and representatives of national authorities:
Pr Gisèle KANNY - President of the French Society of Thermal Medicine (SFMTh)
Marie-Catherine TALLOT – President of the French Society of Thermal Physiotherapy (SFKTH) and President of the association of the "Friends of Medical Hydrology"
Mr Jean-Bernard SEMPASTOUS - Deputy of Hautes Pyrénées - President of the Study Group on Thermalism at the National Assembly

>> More than 30 speakers from 15 countries coming from the 5 continents: practitioners, academics, researchers, professors... experts all recognized worldwide in the field of medical hydrology (France, Romania, Italy, Poland, Lithuania, Spain, Portugal, Germany, Brazil, Argentina, USA, Uzbekistan, China, Morocco, Algeria) will share their experiences, their practices and their knowledge on the theme of Natural and universal mineral water and the contributions of Medical Hydrology on the five continents.


INVITATION


Centenary of the International Society of Medical Hydrology. The ISMH was founded on December 9, 1921 by the Royal Society of Medicine. It is in Nancy that this learned society will blow its 100 candles in the presence of its President Pédro Cantista.

Registration is free and mandatory on EVENTBRITE on this link

The connexion codes will be sent to you after registration. Don't forget to activate the follow-up of the event. For further information : universiteduthermalisme@gmail.com

PROGRAMME 15 DECEMBRE
PROGRAMME 16 DECEMBRE
BACK TO MAIN PAGE
<!######### BANNERS LINK>