New strategies for treatment and rehabilitation after Covid infection


Clinical Center "Viktoria", Moscow region
In collaboration with FEMTEC - 22 September 2021

New algorithms of care and rehabilitation for post Covid-19 infection; evaluation of the effectiveness of innovative methods of inhalation of gaseous mixtures oxygen/helium, nitric oxide, integration of physiotherapy methods, balneotherapy and climatotherapy, complementarity with natural therapeutic techniques (herbal medicine, caving therapy).

These are some of the topics covered during the annual medical conference organized by the Holding ZSTE with the sponsorship of FEMTEC.



The meeting was coordinated by Viktor Pughiev, President of the Holding that includes, among others, three Clinical Centres and the International Tourism Academy, and by the Academician Prof. Alexandr Ciucialin, illustrious pulmonologist of international fame.



Experts of the Russian Ministry of Health and doctors working in the different structures of the Holding attended the meeting (see photo).



The lecture by Prof. Ciucialin highlighted the various aspects of the Covid-19 pandemic, its multiple activities on the various organs and apparatuses, as well as the validity of some respiratory rehabilitation methods exclusive to the Clinical Centres of the Holding.



Prof. Umberto Solimene, President of Femtec, also intervened and further confirmed the validity of the rehabilitation tools proposed as a model of integrated medicine (see Solimene/Ciucialin photo).



The Viktoria Clinical Center is located in the outskirts of Moscow in an ecologically protected area and has high quality medical and accommodation facilities ( see photos).






BACK TO MAIN PAGE











New strategies for treatment and rehabilitation after Covid infection


Clinical Center "Viktoria", Moscow region
In collaboration with FEMTEC - 22 September 2021

New algorithms of care and rehabilitation for post Covid-19 infection; evaluation of the effectiveness of innovative methods of inhalation of gaseous mixtures oxygen/helium, nitric oxide, integration of physiotherapy methods, balneotherapy and climatotherapy, complementarity with natural therapeutic techniques (herbal medicine, caving therapy).

These are some of the topics covered during the annual medical conference organized by the Holding ZSTE with the sponsorship of FEMTEC.



The meeting was coordinated by Viktor Pughiev, President of the Holding that includes, among others, three Clinical Centres and the International Tourism Academy, and by the Academician Prof. Alexandr Ciucialin, illustrious pulmonologist of international fame.



Experts of the Russian Ministry of Health and doctors working in the different structures of the Holding attended the meeting (see photo).



The lecture by Prof. Ciucialin highlighted the various aspects of the Covid-19 pandemic, its multiple activities on the various organs and apparatuses, as well as the validity of some respiratory rehabilitation methods exclusive to the Clinical Centres of the Holding.



Prof. Umberto Solimene, President of Femtec, also intervened and further confirmed the validity of the rehabilitation tools proposed as a model of integrated medicine (see Solimene/Ciucialin photo).



The Viktoria Clinical Center is located in the outskirts of Moscow in an ecologically protected area and has high quality medical and accommodation facilities ( see photos).






BACK TO MAIN PAGE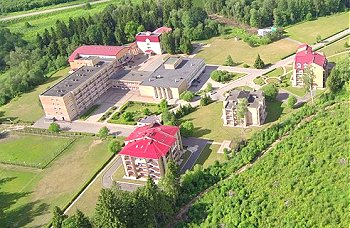 New strategies for treatment and rehabilitation after Covid infection

Clinical Center "Viktoria", Moscow region
In collaboration with FEMTEC - 22 September 2021

New algorithms of care and rehabilitation for post Covid-19 infection; evaluation of the effectiveness of innovative methods of inhalation of gaseous mixtures oxygen/helium, nitric oxide, integration of physiotherapy methods, balneotherapy and climatotherapy, complementarity with natural therapeutic techniques (herbal medicine, caving therapy).

These are some of the topics covered during the annual medical conference organized by the Holding ZSTE with the sponsorship of FEMTEC.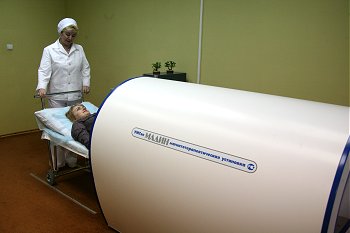 The meeting was coordinated by Viktor Pughiev, President of the Holding that includes, among others, three Clinical Centres and the International Tourism Academy, and by the Academician Prof. Alexandr Ciucialin, illustrious pulmonologist of international fame.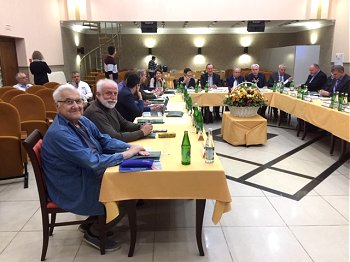 Experts of the Russian Ministry of Health and doctors working in the different structures of the Holding attended the meeting (see photo).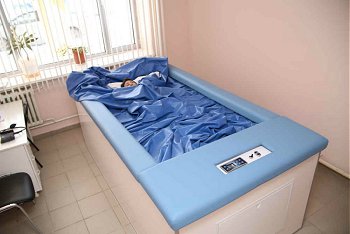 The lecture by Prof. Ciucialin highlighted the various aspects of the Covid-19 pandemic, its multiple activities on the various organs and apparatuses, as well as the validity of some respiratory rehabilitation methods exclusive to the Clinical Centres of the Holding.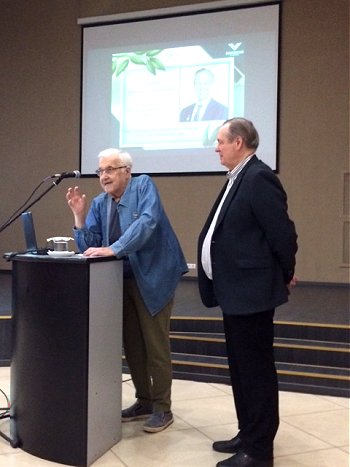 Prof. Umberto Solimene, President of Femtec, also intervened and further confirmed the validity of the rehabilitation tools proposed as a model of integrated medicine (see Solimene/Ciucialin photo).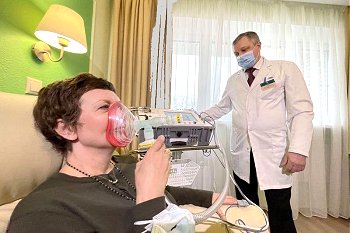 The Viktoria Clinical Center is located in the outskirts of Moscow in an ecologically protected area and has high quality medical and accommodation facilities ( see photos).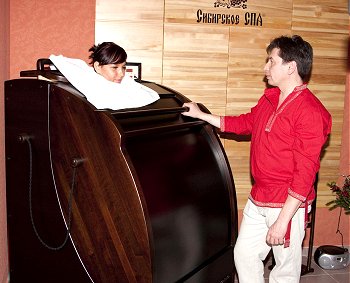 BACK TO MAIN PAGE
<!######### BANNERS LINK>