PhD on Exercise and Sport Sciences


Inter-university initiative between State University of Milan, Catholic University of Milan, and Russian State University of Physical Education, Sport, Youth and Tourism of Moscow

An innovative international high qualification project in a topical sector for prevention, correct lifestyles and well-being, according to the needs of current socio-economic changes and WHO strategies.

Operational support will also be given by FEMTEC as part of the collaboration agreement with UNIMI.

Spas and physical activity have a common origin and development. This is the beginning of a strategic alliance between the two disciplines, which involves the Director of the Unimi School, Prof. Esposito, and the President of Femtec, Prof Solimene.

The PhD program aims to develop a solid research training in the field of Exercise, Sport and Health Sciences, through the development of knowledge and methodologies in the following areas: sport as a complex social phenomenon, élite sport (sport performance), sport for all / health.

The PhD program, within a transdisciplinary and international perspective, also intends to promote collaborations and synergies on current projects with national and international research groups and organizations that operate through innovative methodologies in the field of physical exercise, sport and health.

The international vocation of the PhD is expressed in the involvement of foreign universities and the development of an international training network at a doctoral level providing opportunities for students' exchange and mobility.

Our aim is to increase knowledge, skills and experience in sport, exercise and health sciences through internationally excellent research in the themes of performance, adapted physical activity, sports and exercise psychology and pedagogy.

The main education goal consists in providing students with the essential knowledge and skills to reach high quality research activities required in the academic and private-public research context.

Students will be trained at planning and accomplishing original projects inspired by the principles of the hypothesis-driven and evidence-based research, grounding teaching, and of the Interpretative Phenomenological Analysis.




BACK TO MAIN PAGE











PhD on Exercise and Sport Sciences


Inter-university initiative between State University of Milan, Catholic University of Milan, and Russian State University of Physical Education, Sport, Youth and Tourism of Moscow

An innovative international high qualification project in a topical sector for prevention, correct lifestyles and well-being, according to the needs of current socio-economic changes and WHO strategies.

Operational support will also be given by FEMTEC as part of the collaboration agreement with UNIMI.

Spas and physical activity have a common origin and development. This is the beginning of a strategic alliance between the two disciplines, which involves the Director of the Unimi School, Prof. Esposito, and the President of Femtec, Prof Solimene.

The PhD program aims to develop a solid research training in the field of Exercise, Sport and Health Sciences, through the development of knowledge and methodologies in the following areas: sport as a complex social phenomenon, élite sport (sport performance), sport for all / health.

The PhD program, within a transdisciplinary and international perspective, also intends to promote collaborations and synergies on current projects with national and international research groups and organizations that operate through innovative methodologies in the field of physical exercise, sport and health.

The international vocation of the PhD is expressed in the involvement of foreign universities and the development of an international training network at a doctoral level providing opportunities for students' exchange and mobility.

Our aim is to increase knowledge, skills and experience in sport, exercise and health sciences through internationally excellent research in the themes of performance, adapted physical activity, sports and exercise psychology and pedagogy.

The main education goal consists in providing students with the essential knowledge and skills to reach high quality research activities required in the academic and private-public research context.

Students will be trained at planning and accomplishing original projects inspired by the principles of the hypothesis-driven and evidence-based research, grounding teaching, and of the Interpretative Phenomenological Analysis.




BACK TO MAIN PAGE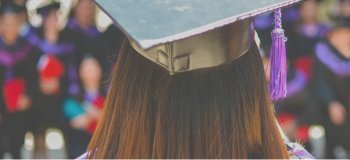 PhD on Exercise and Sport Sciences

Inter-university initiative between State University of Milan, Catholic University of Milan, and Russian State University of Physical Education, Sport, Youth and Tourism of Moscow

An innovative international high qualification project in a topical sector for prevention, correct lifestyles and well-being, according to the needs of current socio-economic changes and WHO strategies.

Operational support will also be given by FEMTEC as part of the collaboration agreement with UNIMI.

Spas and physical activity have a common origin and development. This is the beginning of a strategic alliance between the two disciplines, which involves the Director of the Unimi School, Prof. Esposito, and the President of Femtec, Prof Solimene.

The PhD program aims to develop a solid research training in the field of Exercise, Sport and Health Sciences, through the development of knowledge and methodologies in the following areas: sport as a complex social phenomenon, élite sport (sport performance), sport for all / health.

The PhD program, within a transdisciplinary and international perspective, also intends to promote collaborations and synergies on current projects with national and international research groups and organizations that operate through innovative methodologies in the field of physical exercise, sport and health.

The international vocation of the PhD is expressed in the involvement of foreign universities and the development of an international training network at a doctoral level providing opportunities for students' exchange and mobility.

Our aim is to increase knowledge, skills and experience in sport, exercise and health sciences through internationally excellent research in the themes of performance, adapted physical activity, sports and exercise psychology and pedagogy.

The main education goal consists in providing students with the essential knowledge and skills to reach high quality research activities required in the academic and private-public research context.

Students will be trained at planning and accomplishing original projects inspired by the principles of the hypothesis-driven and evidence-based research, grounding teaching, and of the Interpretative Phenomenological Analysis.
BACK TO MAIN PAGE
PAGES [ last one: 11 ] [ archive: 10 - 9 - 8 - 7 - 6 - 5 - 4 - 3 - 2 - 1 - ]
<!######### BANNERS LINK>