COVID-19


A challenge for balneology too!

The global health emergency linked to the spread of COVID-19 worldwide leads to problems not only related to health but also to serious social and economic implications.

The "system" of mineral water care and treatments is currently facing great difficulties that can only be overcome with a scientific, organised and responsible approach.

Femtec, thanks to the contribution of its Experts of the Member countries, proposes some official documents (by Federterme-Italy, CNEth-France) to protect the health of patients). But the potential of treatments must also be addressed to preventive aspects and related to possible actions to strengthen the immune system in general.

Experts from three leading countries (Italy, Hungary, France) have collected scientific documentation on the subject, which will be updated in order to offer ideas for scientific reflection and practical operation. We would like to thank Prof. P.Geher, T.Bender, S.Masiero, C.Roques, M.Vitale for their important contribution.




P. Géher MD - Click the image to see the video


In the video of the WebTV section, Prof. Vitale and Geher answer to three questions posed by Chinese TV and the Asian Pacific Institute of Hydrotherapy and Climatotherapy in Chongqing (China) : Is there a relationship between thermal treatments and immune system? How does it work? Future perspectives.




Prof. M. Vitale - Click the image to see the video


If you need more information you can write to Prof. Marco Vitale (focal point) marco.vitale@unipr.it and CC to umberto.solimene@unimi.it

Waiting for your suggestions and proposals, I send you best regards

Umberto Solimene
President FEMTEC

Documents:For more information CLICK HERE



Australia Covid Information



Dear Global Hot Springs Community,

We are all seeking ways to work through this global COVID-19 challenge to support our communities. We will get to the end and a new beginning the question is only how will we get there.

I thought I would share an example of how my business, Peninsula Hot Springs, approached a medical health network to offer our services to help support the situation in any way we can. Please see the e-mail chain below. Right now we are closed but we would like to be proactive and help where we can. From this discussion there is a chance we will become a respite centre to help medical personnel and their families for a local hospital group. Other hot springs around the globe are doing the same. Some are turning their accommodation into quarantine facilities where people have to be in isolation for 14 days. Others are taking patients from hospitals so the hospitals can be dedicated for only COVID-19 patients. Everyone will be preparing their businesses to be re-opening into a new world and a new mentality. How we react and what we can do depends on our own circumstances and facility design. It is good to learn from each other as we go to make the industry as strong and resilient as it can be. Please share your learning story.

I also attach our initial COVID-19 standard operating procedures at Peninsula Hot Springs for localised and on-site management of hotel guests. Peninsula Hot Springs operating procedures for COVID-19 relating to COVID-19 are based on our government guidelines as well as best practice Occupational Health and Safety practices. Naturally your procedures will need to be based on your government guidelines.

Charles Davidson
Chariman Global Hot Springs Initiative
Vice-President FEMTEC Asia-Pacific
Chairman Peninsula Hot Springs Group

Documents and references

Covid Operations Management
Immune Boosting Programs at Hot Springs
Working Manual against the Virus for Chongqing Hot Spring Enterprises
Immune Boosting Practices
Crisis and Opportunities for the Chinese Hot Springs Industry in Year 2020
Information for hotels and hotel staff
Advice for food businesses on Coronavirus disease




BACK TO MAIN PAGE











COVID-19


A challenge for balneology too!

The global health emergency linked to the spread of COVID-19 worldwide leads to problems not only related to health but also to serious social and economic implications.

The "system" of mineral water care and treatments is currently facing great difficulties that can only be overcome with a scientific, organised and responsible approach.

Femtec, thanks to the contribution of its Experts of the Member countries, proposes some official documents (by Federterme-Italy, CNEth-France) to protect the health of patients). But the potential of treatments must also be addressed to preventive aspects and related to possible actions to strengthen the immune system in general.

Experts from three leading countries (Italy, Hungary, France) have collected scientific documentation on the subject, which will be updated in order to offer ideas for scientific reflection and practical operation. We would like to thank Prof. P.Geher, T.Bender, S.Masiero, C.Roques, M.Vitale for their important contribution.




P. Géher MD - Click the image to see the video


In the video of the WebTV section, Prof. Vitale and Geher answer to three questions posed by Chinese TV and the Asian Pacific Institute of Hydrotherapy and Climatotherapy in Chongqing (China) : Is there a relationship between thermal treatments and immune system? How does it work? Future perspectives.




Prof. M. Vitale - Click the image to see the video


If you need more information you can write to Prof. Marco Vitale (focal point) marco.vitale@unipr.it and CC to umberto.solimene@unimi.it

Waiting for your suggestions and proposals, I send you best regards

Umberto Solimene
President FEMTEC

Documents:For more information CLICK HERE



Australia Covid Information



Dear Global Hot Springs Community,

We are all seeking ways to work through this global COVID-19 challenge to support our communities. We will get to the end and a new beginning the question is only how will we get there.

I thought I would share an example of how my business, Peninsula Hot Springs, approached a medical health network to offer our services to help support the situation in any way we can. Please see the e-mail chain below. Right now we are closed but we would like to be proactive and help where we can. From this discussion there is a chance we will become a respite centre to help medical personnel and their families for a local hospital group. Other hot springs around the globe are doing the same. Some are turning their accommodation into quarantine facilities where people have to be in isolation for 14 days. Others are taking patients from hospitals so the hospitals can be dedicated for only COVID-19 patients. Everyone will be preparing their businesses to be re-opening into a new world and a new mentality. How we react and what we can do depends on our own circumstances and facility design. It is good to learn from each other as we go to make the industry as strong and resilient as it can be. Please share your learning story.

I also attach our initial COVID-19 standard operating procedures at Peninsula Hot Springs for localised and on-site management of hotel guests. Peninsula Hot Springs operating procedures for COVID-19 relating to COVID-19 are based on our government guidelines as well as best practice Occupational Health and Safety practices. Naturally your procedures will need to be based on your government guidelines.

Charles Davidson
Chariman Global Hot Springs Initiative
Vice-President FEMTEC Asia-Pacific
Chairman Peninsula Hot Springs Group

Documents and references

Covid Operations Management
Immune Boosting Programs at Hot Springs
Working Manual against the Virus for Chongqing Hot Spring Enterprises
Immune Boosting Practices
Crisis and Opportunities for the Chinese Hot Springs Industry in Year 2020
Information for hotels and hotel staff
Advice for food businesses on Coronavirus disease




BACK TO MAIN PAGE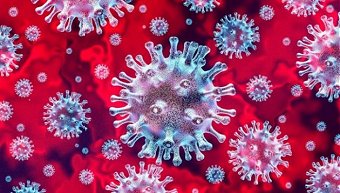 COVID-19

A challenge for balneology too!

The global health emergency linked to the spread of COVID-19 worldwide leads to problems not only related to health but also to serious social and economic implications.

The "system" of mineral water care and treatments is currently facing great difficulties that can only be overcome with a scientific, organised and responsible approach.

Femtec, thanks to the contribution of its Experts of the Member countries, proposes some official documents (by Federterme-Italy, CNEth-France) to protect the health of patients). But the potential of treatments must also be addressed to preventive aspects and related to possible actions to strengthen the immune system in general.

Experts from three leading countries (Italy, Hungary, France) have collected scientific documentation on the subject, which will be updated in order to offer ideas for scientific reflection and practical operation. We would like to thank Prof. P.Geher, T.Bender, S.Masiero, C.Roques, M.Vitale for their important contribution.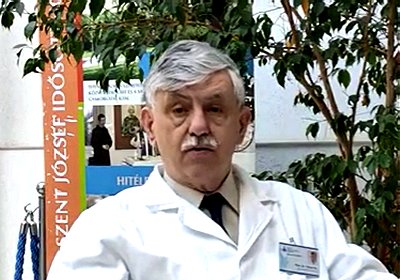 P. Géher MD - Click the image to see the video

In the video of the WebTV section, Prof. Vitale and Geher answer to three questions posed by Chinese TV and the Asian Pacific Institute of Hydrotherapy and Climatotherapy in Chongqing (China) : Is there a relationship between thermal treatments and immune system? How does it work? Future perspectives.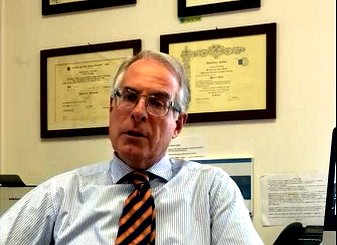 Prof. M. Vitale - Click the image to see the video

If you need more information you can write to Prof. Marco Vitale (focal point) marco.vitale@unipr.it and CC to umberto.solimene@unimi.it

Waiting for your suggestions and proposals, I send you best regards

Umberto Solimene
President FEMTEC

Documents:For more information CLICK HERE


Australia Covid Information


Dear Global Hot Springs Community,

We are all seeking ways to work through this global COVID-19 challenge to support our communities. We will get to the end and a new beginning the question is only how will we get there.

I thought I would share an example of how my business, Peninsula Hot Springs, approached a medical health network to offer our services to help support the situation in any way we can. Please see the e-mail chain below. Right now we are closed but we would like to be proactive and help where we can. From this discussion there is a chance we will become a respite centre to help medical personnel and their families for a local hospital group. Other hot springs around the globe are doing the same. Some are turning their accommodation into quarantine facilities where people have to be in isolation for 14 days. Others are taking patients from hospitals so the hospitals can be dedicated for only COVID-19 patients. Everyone will be preparing their businesses to be re-opening into a new world and a new mentality. How we react and what we can do depends on our own circumstances and facility design. It is good to learn from each other as we go to make the industry as strong and resilient as it can be. Please share your learning story.

I also attach our initial COVID-19 standard operating procedures at Peninsula Hot Springs for localised and on-site management of hotel guests. Peninsula Hot Springs operating procedures for COVID-19 relating to COVID-19 are based on our government guidelines as well as best practice Occupational Health and Safety practices. Naturally your procedures will need to be based on your government guidelines.

Charles Davidson
Chariman Global Hot Springs Initiative
Vice-President FEMTEC Asia-Pacific
Chairman Peninsula Hot Springs Group

Documents and references

Covid Operations Management
Immune Boosting Programs at Hot Springs
Working Manual against the Virus for Chongqing Hot Spring Enterprises
Immune Boosting Practices
Crisis and Opportunities for the Chinese Hot Springs Industry in Year 2020
Information for hotels and hotel staff
Advice for food businesses on Coronavirus disease
BACK TO MAIN PAGE
<!######### BANNERS LINK>