70th birtday of the Rector of RMAT


Moscow, June 5th 2016

FEMTEC has a long and concrete collaboration with the Russian International Academy for Tourism (RMAT - www.rmat.ru) developing teaching programs on SPA management, scientific meetings and workshops.

RMAT supports the activities of FEMTEC, giving also facilities for its representative office in Moscow.

The Rector of RMAT, Prof. Evgenij N. Trofimov, is not only an excellent professional, but also a great manager.

For this reason, in occasion of his 70° birthday, the FEMTEC Board of Directors gave him a Certificate of Merit and Honour, like a symbol of gratitude and exstimation. Best greetings to him from all the FEMTEC Family!




BACK TO MAIN PAGE











70th birtday of the Rector of RMAT


Moscow, June 5th 2016

FEMTEC has a long and concrete collaboration with the Russian International Academy for Tourism (RMAT - www.rmat.ru) developing teaching programs on SPA management, scientific meetings and workshops.

RMAT supports the activities of FEMTEC, giving also facilities for its representative office in Moscow.

The Rector of RMAT, Prof. Evgenij N. Trofimov, is not only an excellent professional, but also a great manager.

For this reason, in occasion of his 70° birthday, the FEMTEC Board of Directors gave him a Certificate of Merit and Honour, like a symbol of gratitude and exstimation. Best greetings to him from all the FEMTEC Family!




BACK TO MAIN PAGE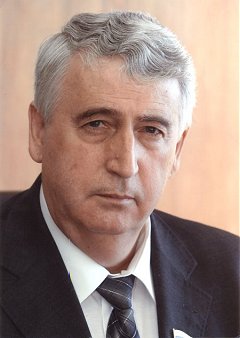 70th birtday of the Rector of RMAT

Moscow, June 5th 2016

FEMTEC has a long and concrete collaboration with the Russian International Academy for Tourism (RMAT - www.rmat.ru) developing teaching programs on SPA management, scientific meetings and workshops.

RMAT supports the activities of FEMTEC, giving also facilities for its representative office in Moscow.

The Rector of RMAT, Prof. Evgenij N. Trofimov, is not only an excellent professional, but also a great manager.

For this reason, in occasion of his 70° birthday, the FEMTEC Board of Directors gave him a Certificate of Merit and Honour, like a symbol of gratitude and exstimation. Best greetings to him from all the FEMTEC Family!
BACK TO MAIN PAGE
PAGES [ last one: 11 ] [ archive: 10 - 9 - 8 - 7 - 6 - 5 - 4 - 3 - 2 - 1 - ]
<!######### BANNERS LINK>