Cought cronic: what to expect from the future


Femtec supports this important initiative promoted by Prof. Alessandro Zanasi, President of the Cough Association, associated with the GARD Italy Alliance

See the PROGRAM (English and Italian versions)



---

8ème Université du Thermalisme


Innovative initiative by the Grand Nancy

Femtec support with an agreement of collaboration the important innovative initiative by the Grand Nancy, University Of Thermalism and Amis du Thermalism.

See MORE

---

Sholpan Bulekhbaeva, Director of the National Children's Rehabilitation Center (Astana, Kazakstan) received an important award from the President of Republic K.Tokaiev in recognition of her important scientific work in public health and civil society.

All the family of FEMTEC congratulates with Prof. Bulekhbaeva and express many thanks for her important support to the activities of the Federation.



Click this image to see the video of the event.






---

Global Thermal Think Tank


Israel, 29th-31st October

Happening just before the 2022 Global Wellness Summit (GWS) in Israel, the Global Thermal Think Tank (G3T) is a gathering of world thermal industry leaders.

...MORE

---

Wellness & Health, new challenges today


Workshop International: let's meet in Cuba !

To highlight the current transformation process, this important Event will be held in Havana from 2 to 4 March, 2023, in collaboration with FEMTEC, international institutions, companies, specialists and experts in different sectors.

...MORE

---




Special greeting for the new year from Mr. Liu Qi, Director of Department of Culture, Environment and Spa - Chongqing Region.



See the message HERE



---

Civita di Bagnoregio cultural heritage


Presentation at the International Congress
of the "Yuri Lushkov" University of Moscow

A video with spectacular images of the town was presented at the Congress "Role of cultural heritage in the modern economy and society" held at the "Y. Lushkov" University under the patronage of FEMTEC.

...MORE

---

Femtec and ISMH a long history of collaboration


47th Congress of the International Society of Medical Hydrology - Salsomaggiore Terme (Italy)

The 47th Congress of the International Society of Medical Hydrology ISMH was held in Salsomaggiore Terme (Italy) on 19/21 October 2022.

Experts from many countries participated in this important scientific event with an original and qualified contribution

...MORE

---

73rd session of the WHO
Regional Committee for the Western Pacific


From 24 to 28 October 2022 in Manila, Philippines

The seventy-third session of the World Health Organization Regional Committee for the Western Pacific will be held from 24 to 28 October 2022 in Manila, Philippines.

See the DOCUMENTS


---

The 2nd China Hot Springs Industry Expo & the Wellness Festival of the World Capital of Hot Springs


The 2nd China Hot Springs Industry Expo & the Wellness Festival of the World Capital of Hot Springs was held at Beibei, Chongqing, China, the "Hometown of Chongqing Hot Springs" from January 6 to 8, 2023.

The guiding organizations are: The World Federation of Hydrotherapy and Climatotherapy, Chongqing Municipal Commission of Culture and Tourism Development, Beibei District People's Government, while the organizers are the Hot Springs Tourism Branch of China Tourism Association, Chongqing Hot Springs Tourism Association.

...MORE

---

Presentation and visit of Nancy Thermal


Discover the new Nancy Thermal site

The Nancy-Thermal site is located down-town, in the heart of
the urban agglomeration of Nancy, it is contemporary with the
period of strong urban growth that accompanied the industrial
boom of the late nineteenth century.

See MORE

---

Sport for health a WHO program


Strategic alliance between Balneology and Exercise Sciences

FEMTEC partecipate in this program with the Initiative on "Strategic alliance between Balneology and Exercise Sciences", launched during the 73rd International Congress in Italy (3/6 November 2022).

...MORE

---

Priority Directions of
Rehabilitology and Balneology


6-7 October, 2022, Astana city, Kazakhstan

IX Republican Scientific and Practical Conference with international participation dedicated to the Year of Children and the 15 anniversary of the
National Center for Children's Rehabilitation.

An important event organized by one of our Leading Member from Kazakhstan and supported also by Femtec.

See more HERE



---

September 8 - FEMTEC supports the
World Physical Therapy Day


It takes place every year on 8 September
and in 2022 the Day will focus on osteoarthritis

World PT Day is observed to generate awareness about the crucial contribution physiotherapists make to society, enabling people to be mobile, well, and independent. This is observed on 8 September. Designated in 1996, World PT Day is promoted by World Physiotherapy.

...MORE

---
The 2nd China Hot Springs Industry Expo & the Wellness Festival of the World Capital of Hot Springs


The 2nd China Hot Springs Industry Expo & the Wellness Festival of the World Capital of Hot Springs was held at Beibei, Chongqing, China, the "Hometown of Chongqing Hot Springs" from January 6 to 8, 2023.

The guiding organizations are: The World Federation of Hydrotherapy and Climatotherapy, Chongqing Municipal Commission of Culture and Tourism Development, Beibei District People's Government, while the organizers are the Hot Springs Tourism Branch of China Tourism Association, Chongqing Hot Springs Tourism Association.

...MORE

---




Special greeting for the new year from Mr. Liu Qi, Director of Department of Culture, Environment and Spa - Chongqing Region.



See the message HERE



---

8ème Université du Thermalisme


Innovative initiative by the Grand Nancy

Femtec support with an agreement of collaboration the important innovative initiative by the Grand Nancy, University Of Thermalism and Amis du Thermalism.

See MORE

---

Sport for health a WHO program


Strategic alliance between Balneology and Exercise Sciences

FEMTEC partecipate in this program with the Initiative on "Strategic alliance between Balneology and Exercise Sciences", launched during the 73rd International Congress in Italy (3/6 November 2022).

...MORE

---

Femtec and ISMH a long history of collaboration


47th Congress of the International Society of Medical Hydrology - Salsomaggiore Terme (Italy)

The 47th Congress of the International Society of Medical Hydrology ISMH was held in Salsomaggiore Terme (Italy) on 19/21 October 2022.

Experts from many countries participated in this important scientific event with an original and qualified contribution

...MORE

---

Global Thermal Think Tank


Israel, 29th-31st October

Happening just before the 2022 Global Wellness Summit (GWS) in Israel, the Global Thermal Think Tank (G3T) is a gathering of world thermal industry leaders.

...MORE

---

September 8 - FEMTEC supports the
World Physical Therapy Day


It takes place every year on 8 September
and in 2022 the Day will focus on osteoarthritis

World PT Day is observed to generate awareness about the crucial contribution physiotherapists make to society, enabling people to be mobile, well, and independent. This is observed on 8 September. Designated in 1996, World PT Day is promoted by World Physiotherapy.

...MORE

---

Wellness & Health, new challenges today


Workshop International: let's meet in Cuba !

To highlight the current transformation process, this important Event will be held in Havana from 2 to 4 March, 2023, in collaboration with FEMTEC, international institutions, companies, specialists and experts in different sectors.

...MORE

---

Cought cronic: what to expect from the future


Femtec supports this important initiative promoted by Prof. Alessandro Zanasi, President of the Cough Association, associated with the GARD Italy Alliance

See the PROGRAM (English and Italian versions)



---

Presentation and visit of Nancy Thermal


Discover the new Nancy Thermal site

The Nancy-Thermal site is located down-town, in the heart of
the urban agglomeration of Nancy, it is contemporary with the
period of strong urban growth that accompanied the industrial
boom of the late nineteenth century.

See MORE

---

Civita di Bagnoregio cultural heritage


Presentation at the International Congress
of the "Yuri Lushkov" University of Moscow

A video with spectacular images of the town was presented at the Congress "Role of cultural heritage in the modern economy and society" held at the "Y. Lushkov" University under the patronage of FEMTEC.

...MORE

---

Sholpan Bulekhbaeva, Director of the National Children's Rehabilitation Center (Astana, Kazakstan) received an important award from the President of Republic K.Tokaiev in recognition of her important scientific work in public health and civil society.

All the family of FEMTEC congratulates with Prof. Bulekhbaeva and express many thanks for her important support to the activities of the Federation.



Click this image to see the video of the event.






---

Priority Directions of
Rehabilitology and Balneology


6-7 October, 2022, Astana city, Kazakhstan

IX Republican Scientific and Practical Conference with international participation dedicated to the Year of Children and the 15 anniversary of the
National Center for Children's Rehabilitation.

An important event organized by one of our Leading Member from Kazakhstan and supported also by Femtec.

See more HERE



---

73rd session of the WHO
Regional Committee for the Western Pacific


From 24 to 28 October 2022 in Manila, Philippines

The seventy-third session of the World Health Organization Regional Committee for the Western Pacific will be held from 24 to 28 October 2022 in Manila, Philippines.

See the DOCUMENTS


---
Wellness & Health, new challenges today

Workshop International: let's meet in Cuba !

To highlight the current transformation process, this important Event will be held in Havana from 2 to 4 March, 2023, in collaboration with FEMTEC, international institutions, companies, specialists and experts in different sectors.

...MORE
---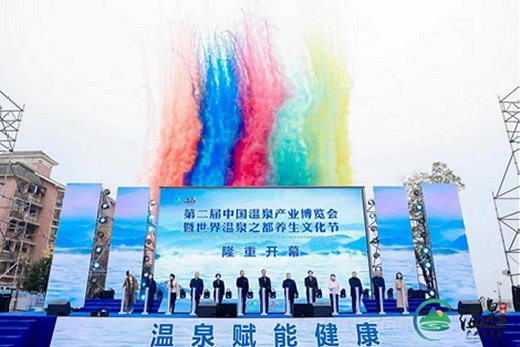 The 2nd China Hot Springs Industry Expo & the Wellness Festival of the World Capital of Hot Springs

The 2nd China Hot Springs Industry Expo & the Wellness Festival of the World Capital of Hot Springs was held at Beibei, Chongqing, China, the "Hometown of Chongqing Hot Springs" from January 6 to 8, 2023.

The guiding organizations are: The World Federation of Hydrotherapy and Climatotherapy, Chongqing Municipal Commission of Culture and Tourism Development, Beibei District People's Government, while the organizers are the Hot Springs Tourism Branch of China Tourism Association, Chongqing Hot Springs Tourism Association.

...MORE
---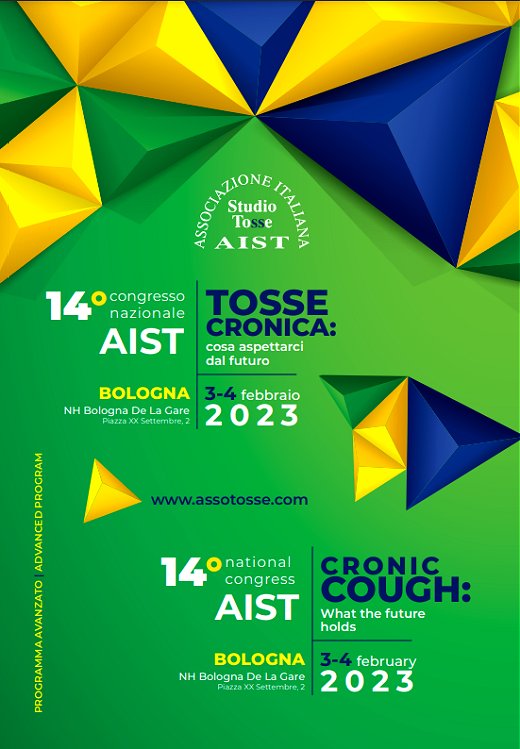 Cought cronic: what to expect from the future

Femtec supports this important initiative promoted by Prof. Alessandro Zanasi, President of the Cough Association, associated with the GARD Italy Alliance

See the PROGRAM (English and Italian versions)


---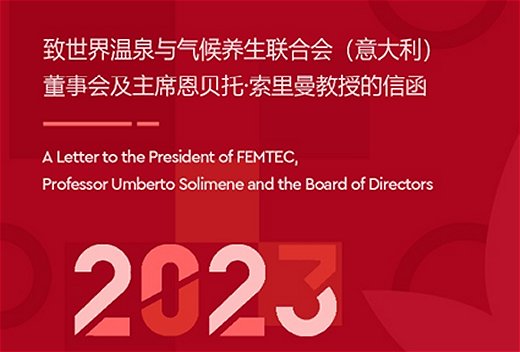 Special greeting for the new year from Mr. Liu Qi, Director of Department of Culture, Environment and Spa - Chongqing Region.
See the message HERE
---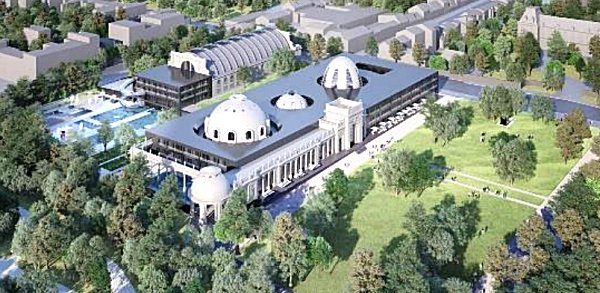 Presentation and visit of Nancy Thermal

Discover the new Nancy Thermal site

The Nancy-Thermal site is located down-town, in the heart of
the urban agglomeration of Nancy, it is contemporary with the
period of strong urban growth that accompanied the industrial
boom of the late nineteenth century.

See MORE
---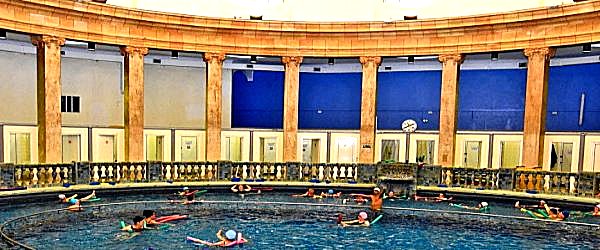 8ème Université du Thermalisme

Innovative initiative by the Grand Nancy

Femtec support with an agreement of collaboration the important innovative initiative by the Grand Nancy, University Of Thermalism and Amis du Thermalism.

See MORE
---

Civita di Bagnoregio cultural heritage

Presentation at the International Congress
of the "Yuri Lushkov" University of Moscow

A video with spectacular images of the town was presented at the Congress "Role of cultural heritage in the modern economy and society" held at the "Y. Lushkov" University under the patronage of FEMTEC.

...MORE
---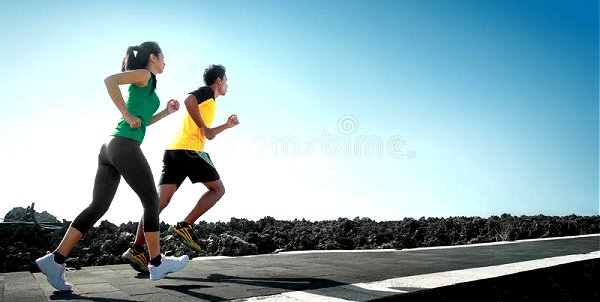 Sport for health a WHO program

Strategic alliance between Balneology and Exercise Sciences

FEMTEC partecipate in this program with the Initiative on "Strategic alliance between Balneology and Exercise Sciences", launched during the 73rd International Congress in Italy (3/6 November 2022).

...MORE
---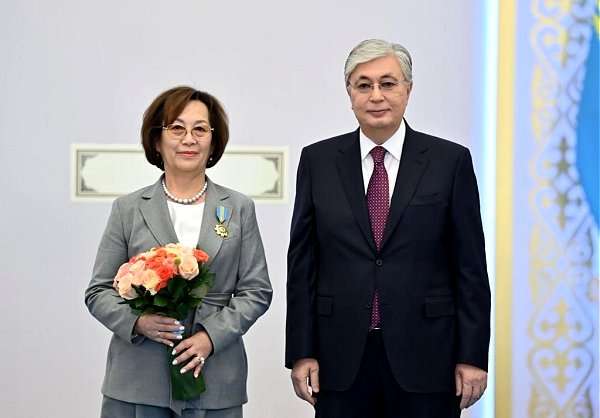 Sholpan Bulekhbaeva, Director of the National Children's Rehabilitation Center (Astana, Kazakstan) received an important award from the President of Republic K.Tokaiev in recognition of her important scientific work in public health and civil society.

All the family of FEMTEC congratulates with Prof. Bulekhbaeva and express many thanks for her important support to the activities of the Federation.


Click this image to see the video of the event.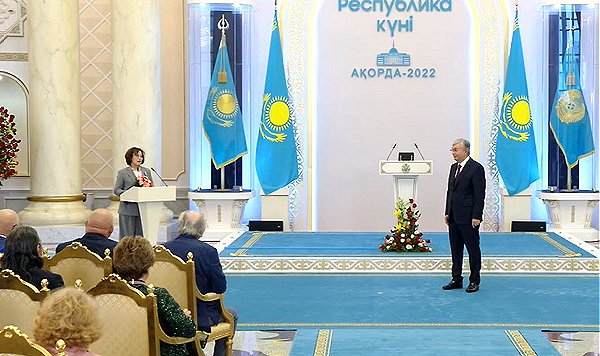 ---

Femtec and ISMH a long history of collaboration

47th Congress of the International Society of Medical Hydrology - Salsomaggiore Terme (Italy)

The 47th Congress of the International Society of Medical Hydrology ISMH was held in Salsomaggiore Terme (Italy) on 19/21 October 2022.

Experts from many countries participated in this important scientific event with an original and qualified contribution

...MORE
---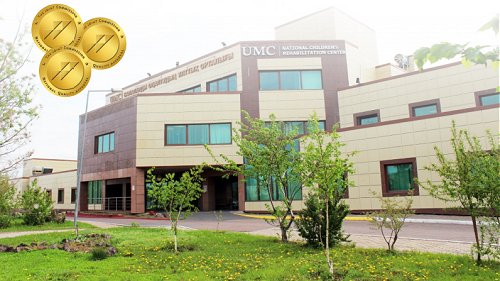 Priority Directions of
Rehabilitology and Balneology

6-7 October, 2022, Astana city, Kazakhstan

IX Republican Scientific and Practical Conference with international participation dedicated to the Year of Children and the 15 anniversary of the
National Center for Children's Rehabilitation.

An important event organized by one of our Leading Member from Kazakhstan and supported also by Femtec.

See more HERE


---

Global Thermal Think Tank

Israel, 29th-31st October

Happening just before the 2022 Global Wellness Summit (GWS) in Israel, the Global Thermal Think Tank (G3T) is a gathering of world thermal industry leaders.

...MORE
---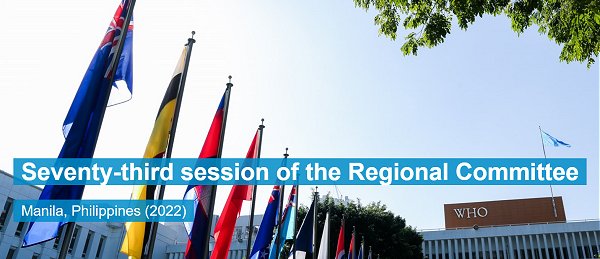 73rd session of the WHO
Regional Committee for the Western Pacific

From 24 to 28 October 2022 in Manila, Philippines

The seventy-third session of the World Health Organization Regional Committee for the Western Pacific will be held from 24 to 28 October 2022 in Manila, Philippines.

See the DOCUMENTS

---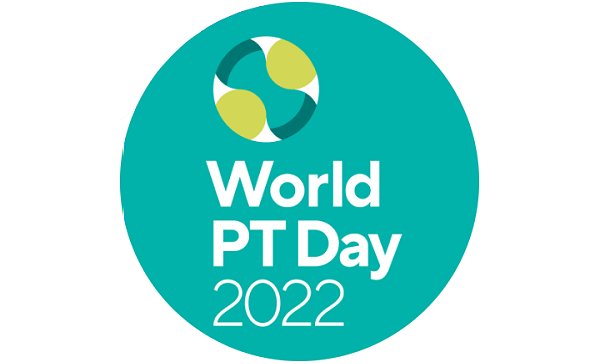 September 8 - FEMTEC supports the
World Physical Therapy Day

It takes place every year on 8 September
and in 2022 the Day will focus on osteoarthritis

World PT Day is observed to generate awareness about the crucial contribution physiotherapists make to society, enabling people to be mobile, well, and independent. This is observed on 8 September. Designated in 1996, World PT Day is promoted by World Physiotherapy.

...MORE
---
PAGES [ last one: 11 ] [ present: 10 ][ archive: 10 - 9 - 8 - 7 - 6 - 5 - 4 - 3 - 2 - 1 - ]
<!######### BANNERS LINK>