2022 EVENTS WITH FEMTEC PARTICIPATION
(in person or in video streaming)



11/3-6 - 73rd International Congress of Femtec (SEE THE WEBSITE)

* Other events are planned with Federation Members from Australia, China, Italy, Romania, Russia, USA. Please refer to what will be published on the Femtec website.





---

Wellness & Health, new challenges today


Workshop International: let's meet in Cuba !

To highlight the current transformation process, this important Event will be held in Havana from 1-3 December, 2022, in collaboration with FEMTEC, international institutions, companies, specialists and experts in different sectors.

...MORE

---

September 8 - FEMTEC supports the
World Physical Therapy Day


It takes place every year on 8 September
and in 2022 the Day will focus on osteoarthritis

World PT Day is observed to generate awareness about the crucial contribution physiotherapists make to society, enabling people to be mobile, well, and independent. This is observed on 8 September. Designated in 1996, World PT Day is promoted by World Physiotherapy.

...MORE

---

FEMTEC INVITE


Looking forward to your active participation at the WORLD HEALTH SUMMIT!

The World Health Summit is the international strategic forum for global health, held annually in Berlin. The World Health Summit 2022 will take place on 16-18 October in Berlin, Germany and is the first Summit co-organized with WHO building on the 13 years' experience of the World Health Summit Foundation.

...MORE

---

What constitutes a Therapeutic Water


Wednesday June 15th , 1pm CST

We will explore the different types of waters that have been used therapeutically over time and classify your favorite water source.

Come with your thoughts ready to share in the discussion.

Join the ZOOM conversation



---

Global Thermal Think Tank


Israel, 29th-31st October

Happening just before the 2022 Global Wellness Summit (GWS) in Israel, the Global Thermal Think Tank (G3T) is a gathering of world thermal industry leaders.

...MORE

---

WHO "Workforce 2030" for health workforce

FEMTEC supports this new WHO initiative with its balneology-based "Care who Cure" program.

WHO estimates a projected shortfall of 18 million health workers by 2030, mostly in low and lower-middle income countries. However, countries at all levels of socioeconomic development face, to varying degrees, difficulties in the education, employment, deployment, retention, and performance of their workforce.

...MORE

---

An initiative supported by FEMTEC


Ourense Region (Spain) - September 2022


We are glad to inform that Ourense Region (Spain) will be the Special Guest of Thermal Cluster at the

73 Congress of Femtec

in Italy.


BOOK HERE your presence in Termatalia.

...MORE

---

Important initiative for integrative medicine
supported by FEMTEC and WHO CC
Milan University - May 5, 2022


with sponsorship of the Italian Ministry of Health and other medical Institutions (International Academy of Physiological Regulating Medicine - PRM) (unconditionated sponsor - GUNA - Italy)

Achievements in medicine have prolonged life expectancy, defeated a number of disease and produced numerous therapeutic successes, designing new scenarios for the treatment of conditions considered incurable up to a recent past.

Today, this approach is no longer sufficient and sustainable. Modern medicine must also ensure that the human being persists in a condition of health and well-being, while preserving national health systems, and limiting the social and health costs.

...MORE

---





We are pleased to announce the 73rd Congress:


BALNEOLOGY IN CHANGING SOCIETIES


Multilateral approach to health care and well-being
Location: Terme di Castel San Pietro - Bologna (IT):



PARTICIPATION EITHER IN PERSON OR ONLINE
SIMULTANEOUS ITALIAN-ENGLISH TRANSLATION
and TRADUZIONE SIMULTANEA INGLESE-ITALIANO

See more in the CONGRESS WEBSITE.
Download the Program: EN, CN, IT, RU.




---

73rd session of the WHO
Regional Committee for the Western Pacific


From 24 to 28 October 2022 in Manila, Philippines

The seventy-third session of the World Health Organization Regional Committee for the Western Pacific will be held from 24 to 28 October 2022 in Manila, Philippines.

See the DOCUMENTS


---

8th University of Medical Hydrology


December 12 and 13, 2022 - Provisional Program

Pure, rich in minerals, loaded along their underground paths, natural mineral waters emerge everywhere on earth and have distributed, for millennia, their benefits according to the history, traditions uses and cultures of each country. This richness offered for treat in internal cure or external cure by spas, baths ...

...MORE

---

WHO's work on health innovation
in the Western Pacific Region


The support of FEMTEC for Balneology : innovation and sustainability

Innovation and sustainability of the balneology world have been the main strategic objectives of FEMTEC over the last decade.

For this FEMTEC is pleased to announce, support and disseminate this important event in which also its Experts will take part.

...MORE

---
2022 EVENTS WITH FEMTEC PARTICIPATION
(in person or in video streaming)



11/3-6 - 73rd International Congress of Femtec (SEE THE WEBSITE)

* Other events are planned with Federation Members from Australia, China, Italy, Romania, Russia, USA. Please refer to what will be published on the Femtec website.





---





We are pleased to announce the 73rd Congress:


BALNEOLOGY IN CHANGING SOCIETIES


Multilateral approach to health care and well-being
Location: Terme di Castel San Pietro - Bologna (IT):



PARTICIPATION EITHER IN PERSON OR ONLINE
SIMULTANEOUS ITALIAN-ENGLISH TRANSLATION
and TRADUZIONE SIMULTANEA INGLESE-ITALIANO

See more in the CONGRESS WEBSITE.
Download the Program: EN, CN, IT, RU.




---

Global Thermal Think Tank


Israel, 29th-31st October

Happening just before the 2022 Global Wellness Summit (GWS) in Israel, the Global Thermal Think Tank (G3T) is a gathering of world thermal industry leaders.

...MORE

---

September 8 - FEMTEC supports the
World Physical Therapy Day


It takes place every year on 8 September
and in 2022 the Day will focus on osteoarthritis

World PT Day is observed to generate awareness about the crucial contribution physiotherapists make to society, enabling people to be mobile, well, and independent. This is observed on 8 September. Designated in 1996, World PT Day is promoted by World Physiotherapy.

...MORE

---

8th University of Medical Hydrology


December 12 and 13, 2022 - Provisional Program

Pure, rich in minerals, loaded along their underground paths, natural mineral waters emerge everywhere on earth and have distributed, for millennia, their benefits according to the history, traditions uses and cultures of each country. This richness offered for treat in internal cure or external cure by spas, baths ...

...MORE

---

An initiative supported by FEMTEC


Ourense Region (Spain) - September 2022


We are glad to inform that Ourense Region (Spain) will be the Special Guest of Thermal Cluster at the

73 Congress of Femtec

in Italy.


BOOK HERE your presence in Termatalia.

...MORE

---

What constitutes a Therapeutic Water


Wednesday June 15th , 1pm CST

We will explore the different types of waters that have been used therapeutically over time and classify your favorite water source.

Come with your thoughts ready to share in the discussion.

Join the ZOOM conversation



---

WHO's work on health innovation
in the Western Pacific Region


The support of FEMTEC for Balneology : innovation and sustainability

Innovation and sustainability of the balneology world have been the main strategic objectives of FEMTEC over the last decade.

For this FEMTEC is pleased to announce, support and disseminate this important event in which also its Experts will take part.

...MORE

---

Wellness & Health, new challenges today


Workshop International: let's meet in Cuba !

To highlight the current transformation process, this important Event will be held in Havana from 1-3 December, 2022, in collaboration with FEMTEC, international institutions, companies, specialists and experts in different sectors.

...MORE

---

73rd session of the WHO
Regional Committee for the Western Pacific


From 24 to 28 October 2022 in Manila, Philippines

The seventy-third session of the World Health Organization Regional Committee for the Western Pacific will be held from 24 to 28 October 2022 in Manila, Philippines.

See the DOCUMENTS


---

WHO "Workforce 2030" for health workforce

FEMTEC supports this new WHO initiative with its balneology-based "Care who Cure" program.

WHO estimates a projected shortfall of 18 million health workers by 2030, mostly in low and lower-middle income countries. However, countries at all levels of socioeconomic development face, to varying degrees, difficulties in the education, employment, deployment, retention, and performance of their workforce.

...MORE

---

FEMTEC INVITE


Looking forward to your active participation at the WORLD HEALTH SUMMIT!

The World Health Summit is the international strategic forum for global health, held annually in Berlin. The World Health Summit 2022 will take place on 16-18 October in Berlin, Germany and is the first Summit co-organized with WHO building on the 13 years' experience of the World Health Summit Foundation.

...MORE

---

Important initiative for integrative medicine
supported by FEMTEC and WHO CC
Milan University - May 5, 2022


with sponsorship of the Italian Ministry of Health and other medical Institutions (International Academy of Physiological Regulating Medicine - PRM) (unconditionated sponsor - GUNA - Italy)

Achievements in medicine have prolonged life expectancy, defeated a number of disease and produced numerous therapeutic successes, designing new scenarios for the treatment of conditions considered incurable up to a recent past.

Today, this approach is no longer sufficient and sustainable. Modern medicine must also ensure that the human being persists in a condition of health and well-being, while preserving national health systems, and limiting the social and health costs.

...MORE

---
2022 EVENTS WITH FEMTEC PARTICIPATION
(in person or in video streaming)
11/3-6 - 73rd International Congress of Femtec (SEE THE WEBSITE)

* Other events are planned with Federation Members from Australia, China, Italy, Romania, Russia, USA. Please refer to what will be published on the Femtec website.

---


We are pleased to announce the 73rd Congress:

BALNEOLOGY IN CHANGING SOCIETIES

Multilateral approach to health care and well-being
Location: Terme di Castel San Pietro - Bologna (IT):



PARTICIPATION EITHER IN PERSON OR ONLINE
SIMULTANEOUS ITALIAN-ENGLISH TRANSLATION
and TRADUZIONE SIMULTANEA INGLESE-ITALIANO
See more in the CONGRESS WEBSITE.
Download the Program: EN, CN, IT, RU.
---
Wellness & Health, new challenges today

Workshop International: let's meet in Cuba !

To highlight the current transformation process, this important Event will be held in Havana from 1-3 December, 2022, in collaboration with FEMTEC, international institutions, companies, specialists and experts in different sectors.

...MORE
---

Global Thermal Think Tank

Israel, 29th-31st October

Happening just before the 2022 Global Wellness Summit (GWS) in Israel, the Global Thermal Think Tank (G3T) is a gathering of world thermal industry leaders.

...MORE
---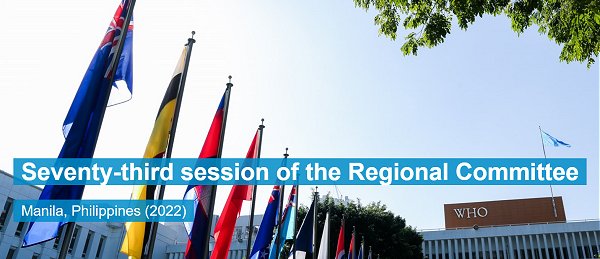 73rd session of the WHO
Regional Committee for the Western Pacific

From 24 to 28 October 2022 in Manila, Philippines

The seventy-third session of the World Health Organization Regional Committee for the Western Pacific will be held from 24 to 28 October 2022 in Manila, Philippines.

See the DOCUMENTS

---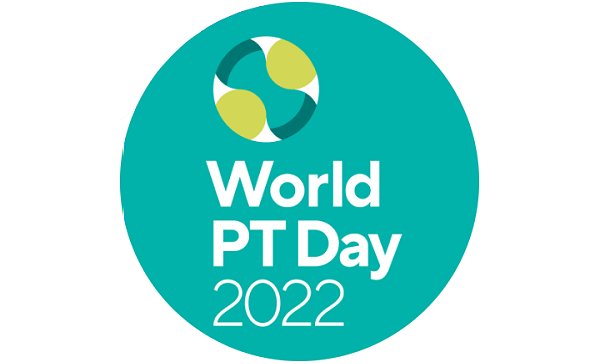 September 8 - FEMTEC supports the
World Physical Therapy Day

It takes place every year on 8 September
and in 2022 the Day will focus on osteoarthritis

World PT Day is observed to generate awareness about the crucial contribution physiotherapists make to society, enabling people to be mobile, well, and independent. This is observed on 8 September. Designated in 1996, World PT Day is promoted by World Physiotherapy.

...MORE
---

WHO "Workforce 2030" for health workforce
FEMTEC supports this new WHO initiative with its balneology-based "Care who Cure" program.

WHO estimates a projected shortfall of 18 million health workers by 2030, mostly in low and lower-middle income countries. However, countries at all levels of socioeconomic development face, to varying degrees, difficulties in the education, employment, deployment, retention, and performance of their workforce.

...MORE
---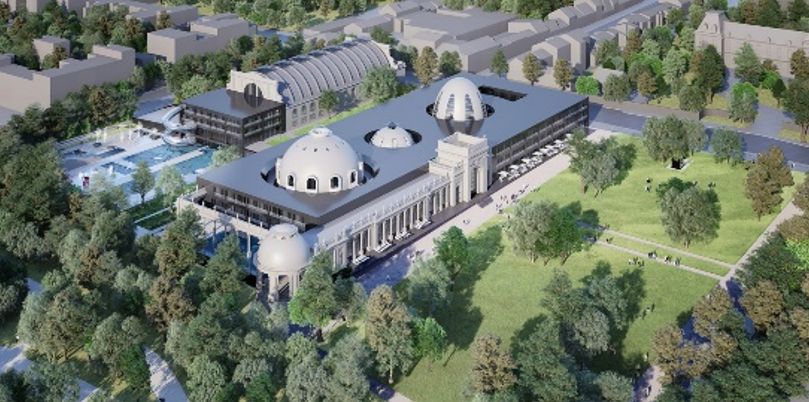 8th University of Medical Hydrology

December 12 and 13, 2022 - Provisional Program

Pure, rich in minerals, loaded along their underground paths, natural mineral waters emerge everywhere on earth and have distributed, for millennia, their benefits according to the history, traditions uses and cultures of each country. This richness offered for treat in internal cure or external cure by spas, baths ...

...MORE
---

FEMTEC INVITE

Looking forward to your active participation at the WORLD HEALTH SUMMIT!

The World Health Summit is the international strategic forum for global health, held annually in Berlin. The World Health Summit 2022 will take place on 16-18 October in Berlin, Germany and is the first Summit co-organized with WHO building on the 13 years' experience of the World Health Summit Foundation.

...MORE
---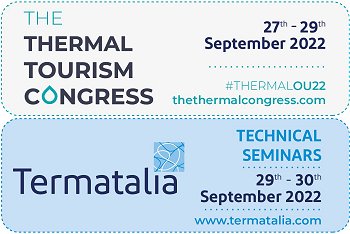 An initiative supported by FEMTEC

Ourense Region (Spain) - September 2022


We are glad to inform that Ourense Region (Spain) will be the Special Guest of Thermal Cluster at the

73 Congress of Femtec

in Italy.


BOOK HERE your presence in Termatalia.

...MORE
---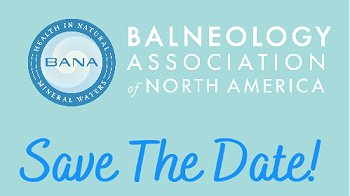 What constitutes a Therapeutic Water

Wednesday June 15th , 1pm CST

We will explore the different types of waters that have been used therapeutically over time and classify your favorite water source.

Come with your thoughts ready to share in the discussion.

Join the ZOOM conversation


---

Important initiative for integrative medicine
supported by FEMTEC and WHO CC
Milan University - May 5, 2022

with sponsorship of the Italian Ministry of Health and other medical Institutions (International Academy of Physiological Regulating Medicine - PRM) (unconditionated sponsor - GUNA - Italy)

Achievements in medicine have prolonged life expectancy, defeated a number of disease and produced numerous therapeutic successes, designing new scenarios for the treatment of conditions considered incurable up to a recent past.

Today, this approach is no longer sufficient and sustainable. Modern medicine must also ensure that the human being persists in a condition of health and well-being, while preserving national health systems, and limiting the social and health costs.

...MORE
---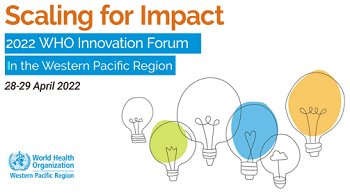 WHO's work on health innovation
in the Western Pacific Region

The support of FEMTEC for Balneology : innovation and sustainability

Innovation and sustainability of the balneology world have been the main strategic objectives of FEMTEC over the last decade.

For this FEMTEC is pleased to announce, support and disseminate this important event in which also its Experts will take part.

...MORE
---
PAGES [ last one: 10 ] [ archive: 9 - 8 - 7 - 6 - 5 - 4 - 3 - 2 - 1 - ]
<!######### BANNERS LINK>