Wellness & Health, new challenges today

Workshop International: let's meet in Cuba !

To highlight the current transformation process, this important Event will be held in Havana from April 21 to 23, 2022, in collaboration with FEMTEC, international institutions, companies, specialists and experts in different sectors.

The value of hydrotherapy, natural resources, healthy and sustainable lifestyles, new initiatives in social and economic recovery will be analyzed promoting the future of Health and Wellness for all.

...MORE

---

The 100th anniversary of the Russian National Center for Rehabilitation and Balneology

FEMTEC Certificate of Excellence awarded to the Center for the 100th anniversary of its foundation

On the 100th anniversary of the foundation of the National Center for Rehabilitation and Balneology of the Ministry of Health of the Russian Federation, Femtec awarded the prestigious structure the Certificate of Excellence for the quality of clinical services and research activities.

...MORE

---

Thalassotherapy and Health Tourism

A new initiative with the support of Femtec

Congrès Africain du Tourisme Médical - TUNISIA 2021 - Date: 25 November.

Theme: Privileged Health Destination Afro-Euro-Mediterranean.

...MORE

---

Hot Spring Association announcement

Vicky Nash is the new Executive Director

Vicky Nash, member of Femtec's Board, takes the helm as the Executive Director for the Hot Springs Association, the first-ever trade organization specifically established for commercial hot springs facilities in the United States.

Specializing in geothermal tourism management and marketing, Nash provides a global perspective and unique expertise in this field.

...MORE

---

CLICK HERE TO OPEN THE LIVE TV CHANNEL




---




We are pleased to announce that the 73rd Annual FEMTEC Congress will be held in Italy at the Terme di Castel San Pietro (Bologna)

Main Topic:



BALNEOLOGY IN CHANGING SOCIETIES

Multilateral approach to health care and well-being

Further information will be published in the CONGRESSES page of this website.



---

BANA - What is Water Hospitality?

CONTINENTAL CONVERSATIONS - Winter Season

Wednesday January 19th - Zoom Conversation: Alaska 10:00 AM , Pacific 11:00 AM , Mountain 12:00 PM , Central 1:00 PM , Eastern 2:00 PM

Guest Speaker Jim Mikula Dives Deep

...MORE

---

The 1st Hot Spring Industry Expo in China

Successfully held in Chongqing on Dec. 24-25, 2021

The First China Hot Spring Industry Expo and the Fourth International Seminar on Hot Spring and Climate Health Tourism were held in Chongqing, China. The events, based on live online broadcast, were focused on the theme of Healthy Life - Hot Spring Empowerment.

...MORE

---

BANA Community Conversations - Autumn/Winter

Wednesday November 17, 2021 1 PM CST

ZOOM conversation Harmony + Homeostasis

Alaska 10:00 AM/ Pacific 11:00 AM/ Mountain 12:00 PM/ Central 1:00 PM/ Eastern 2:00 PM

...MORE

---

The Journal of Restorative Medicine and Rehabilitation has been inserted in Scopus.

FEMTEC is proud of this achievement and invites specialists to publish their researches

An important event in the world of balneology. World balneology finally has its own qualified journal (with a prestigious International Editorial Board) accredited by Scopus, and published by the National Center for Rehabilitation and Balneology of the Ministry of Health of the Russian Federation.

Femtec and its Experts have collaborated with the Journal since its foundation.

...MORE

---

WOMEN20 handbook 2021

Report of Women20 activities and results

The Italian W20 Presidency has worked around three pillars: People, Planet and Prosperity with two main requirements: to share quickly what happens at the various meetings and to guarantee that the civil society's position regarding gender issues is recognized.

...MORE

---

University of Thermalism - 7th edition

December 15th-16th, 2021 - Free online event

The University of Thermalism is an annual meeting around the thermal sciences organized since 2014.

The 7th edition, organized by the Friends of Medical Hydrology, will take place online on Wednesday, December
15th and Thursday, December 16th, 2021 from the thesis room of the Faculty of Medicine of Nancy.

...MORE

---

The Terme di Montecatini (Italy)
recognized by UNESCO as "World Heritage"

The support of Femtec in this designation

An event for this important UNESCO designation will take place in Montecatini Terme on Oct. 30, 2021.

Experts from the Universities of Florence, Sassari, and Turin, official representatives, public administrators, etc. will discuss various topics related to Balneology (tourism, environment, economy). Femtec will participate with its experts.

...MORE

---

ISMH Centenary

University of Medical Hydrology
7th edition - December 15-16, 2021

Mineral water natural, universal and the contribution of the Medical Hydrology through the five continents.

See the program



---
BANA - What is Water Hospitality?

CONTINENTAL CONVERSATIONS - Winter Season

Wednesday January 19th - Zoom Conversation: Alaska 10:00 AM , Pacific 11:00 AM , Mountain 12:00 PM , Central 1:00 PM , Eastern 2:00 PM

Guest Speaker Jim Mikula Dives Deep

...MORE

---

The 100th anniversary of the Russian National Center for Rehabilitation and Balneology

FEMTEC Certificate of Excellence awarded to the Center for the 100th anniversary of its foundation

On the 100th anniversary of the foundation of the National Center for Rehabilitation and Balneology of the Ministry of Health of the Russian Federation, Femtec awarded the prestigious structure the Certificate of Excellence for the quality of clinical services and research activities.

...MORE

---

University of Thermalism - 7th edition

December 15th-16th, 2021 - Free online event

The University of Thermalism is an annual meeting around the thermal sciences organized since 2014.

The 7th edition, organized by the Friends of Medical Hydrology, will take place online on Wednesday, December
15th and Thursday, December 16th, 2021 from the thesis room of the Faculty of Medicine of Nancy.

...MORE

---

BANA Community Conversations - Autumn/Winter

Wednesday November 17, 2021 1 PM CST

ZOOM conversation Harmony + Homeostasis

Alaska 10:00 AM/ Pacific 11:00 AM/ Mountain 12:00 PM/ Central 1:00 PM/ Eastern 2:00 PM

...MORE

---

Hot Spring Association announcement

Vicky Nash is the new Executive Director

Vicky Nash, member of Femtec's Board, takes the helm as the Executive Director for the Hot Springs Association, the first-ever trade organization specifically established for commercial hot springs facilities in the United States.

Specializing in geothermal tourism management and marketing, Nash provides a global perspective and unique expertise in this field.

...MORE

---

ISMH Centenary

University of Medical Hydrology
7th edition - December 15-16, 2021

Mineral water natural, universal and the contribution of the Medical Hydrology through the five continents.

See the program



---

CLICK HERE TO OPEN THE LIVE TV CHANNEL




---




We are pleased to announce that the 73rd Annual FEMTEC Congress will be held in Italy at the Terme di Castel San Pietro (Bologna)

Main Topic:



BALNEOLOGY IN CHANGING SOCIETIES

Multilateral approach to health care and well-being

Further information will be published in the CONGRESSES page of this website.



---

Wellness & Health, new challenges today

Workshop International: let's meet in Cuba !

To highlight the current transformation process, this important Event will be held in Havana from April 21 to 23, 2022, in collaboration with FEMTEC, international institutions, companies, specialists and experts in different sectors.

The value of hydrotherapy, natural resources, healthy and sustainable lifestyles, new initiatives in social and economic recovery will be analyzed promoting the future of Health and Wellness for all.

...MORE

---

WOMEN20 handbook 2021

Report of Women20 activities and results

The Italian W20 Presidency has worked around three pillars: People, Planet and Prosperity with two main requirements: to share quickly what happens at the various meetings and to guarantee that the civil society's position regarding gender issues is recognized.

...MORE

---

The 1st Hot Spring Industry Expo in China

Successfully held in Chongqing on Dec. 24-25, 2021

The First China Hot Spring Industry Expo and the Fourth International Seminar on Hot Spring and Climate Health Tourism were held in Chongqing, China. The events, based on live online broadcast, were focused on the theme of Healthy Life - Hot Spring Empowerment.

...MORE

---

Thalassotherapy and Health Tourism

A new initiative with the support of Femtec

Congrès Africain du Tourisme Médical - TUNISIA 2021 - Date: 25 November.

Theme: Privileged Health Destination Afro-Euro-Mediterranean.

...MORE

---

The Terme di Montecatini (Italy)
recognized by UNESCO as "World Heritage"

The support of Femtec in this designation

An event for this important UNESCO designation will take place in Montecatini Terme on Oct. 30, 2021.

Experts from the Universities of Florence, Sassari, and Turin, official representatives, public administrators, etc. will discuss various topics related to Balneology (tourism, environment, economy). Femtec will participate with its experts.

...MORE

---

The Journal of Restorative Medicine and Rehabilitation has been inserted in Scopus.

FEMTEC is proud of this achievement and invites specialists to publish their researches

An important event in the world of balneology. World balneology finally has its own qualified journal (with a prestigious International Editorial Board) accredited by Scopus, and published by the National Center for Rehabilitation and Balneology of the Ministry of Health of the Russian Federation.

Femtec and its Experts have collaborated with the Journal since its foundation.

...MORE

---

CLICK HERE TO OPEN THE LIVE TV CHANNEL
---


We are pleased to announce that the 73rd Annual FEMTEC Congress will be held in Italy at the Terme di Castel San Pietro (Bologna)

Main Topic:


BALNEOLOGY IN CHANGING SOCIETIES
Multilateral approach to health care and well-being

Further information will be published in the CONGRESSES page of this website.


---
Wellness & Health, new challenges today
Workshop International: let's meet in Cuba !

To highlight the current transformation process, this important Event will be held in Havana from April 21 to 23, 2022, in collaboration with FEMTEC, international institutions, companies, specialists and experts in different sectors.

The value of hydrotherapy, natural resources, healthy and sustainable lifestyles, new initiatives in social and economic recovery will be analyzed promoting the future of Health and Wellness for all.

...MORE
---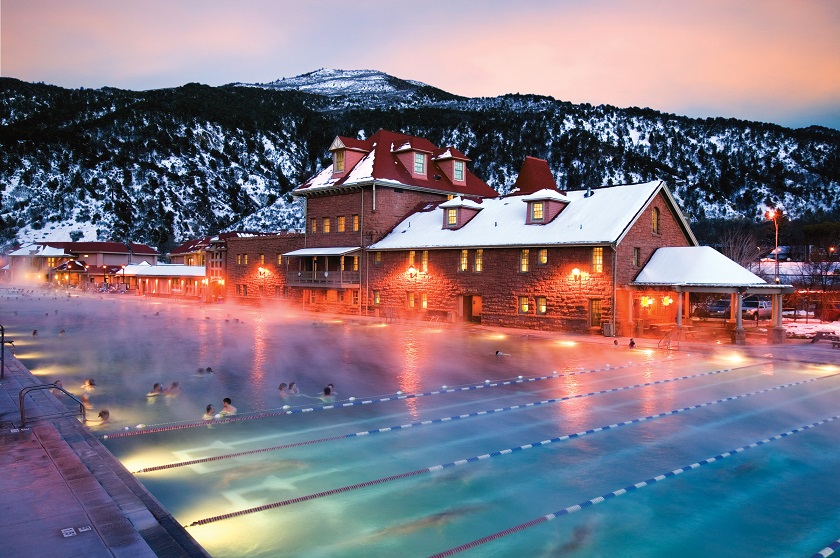 BANA - What is Water Hospitality?
CONTINENTAL CONVERSATIONS - Winter Season

Wednesday January 19th - Zoom Conversation: Alaska 10:00 AM , Pacific 11:00 AM , Mountain 12:00 PM , Central 1:00 PM , Eastern 2:00 PM

Guest Speaker Jim Mikula Dives Deep

...MORE
---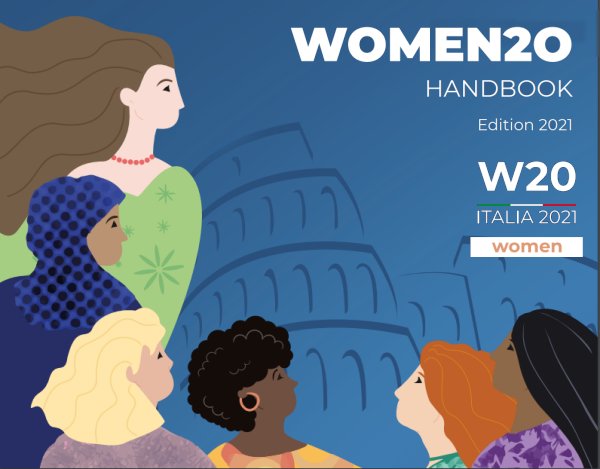 WOMEN20 handbook 2021
Report of Women20 activities and results

The Italian W20 Presidency has worked around three pillars: People, Planet and Prosperity with two main requirements: to share quickly what happens at the various meetings and to guarantee that the civil society's position regarding gender issues is recognized.

...MORE
---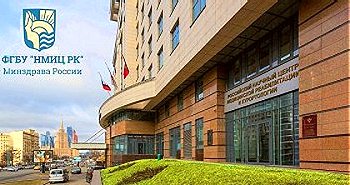 The 100th anniversary of the Russian National Center for Rehabilitation and Balneology
FEMTEC Certificate of Excellence awarded to the Center for the 100th anniversary of its foundation

On the 100th anniversary of the foundation of the National Center for Rehabilitation and Balneology of the Ministry of Health of the Russian Federation, Femtec awarded the prestigious structure the Certificate of Excellence for the quality of clinical services and research activities.

...MORE
---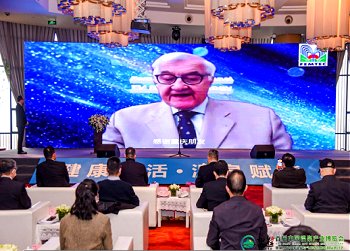 The 1st Hot Spring Industry Expo in China
Successfully held in Chongqing on Dec. 24-25, 2021

The First China Hot Spring Industry Expo and the Fourth International Seminar on Hot Spring and Climate Health Tourism were held in Chongqing, China. The events, based on live online broadcast, were focused on the theme of Healthy Life - Hot Spring Empowerment.

...MORE
---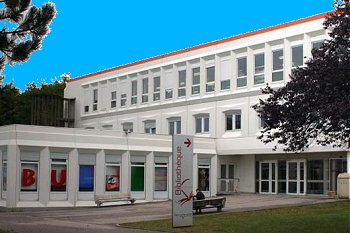 University of Thermalism - 7th edition
December 15th-16th, 2021 - Free online event

The University of Thermalism is an annual meeting around the thermal sciences organized since 2014.

The 7th edition, organized by the Friends of Medical Hydrology, will take place online on Wednesday, December
15th and Thursday, December 16th, 2021 from the thesis room of the Faculty of Medicine of Nancy.

...MORE
---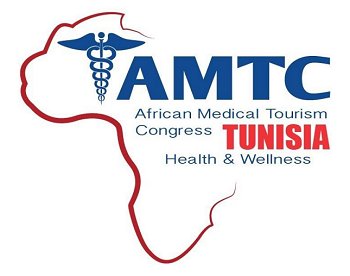 Thalassotherapy and Health Tourism
A new initiative with the support of Femtec

Congrès Africain du Tourisme Médical - TUNISIA 2021 - Date: 25 November.

Theme: Privileged Health Destination Afro-Euro-Mediterranean.

...MORE
---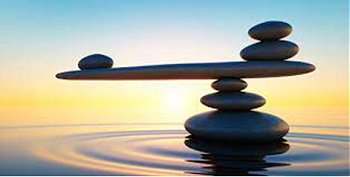 BANA Community Conversations - Autumn/Winter
Wednesday November 17, 2021 1 PM CST

ZOOM conversation Harmony + Homeostasis

Alaska 10:00 AM/ Pacific 11:00 AM/ Mountain 12:00 PM/ Central 1:00 PM/ Eastern 2:00 PM

...MORE
---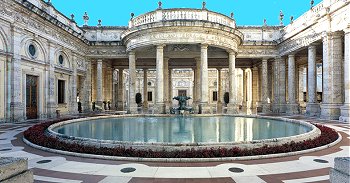 The Terme di Montecatini (Italy)
recognized by UNESCO as "World Heritage"
The support of Femtec in this designation

An event for this important UNESCO designation will take place in Montecatini Terme on Oct. 30, 2021.

Experts from the Universities of Florence, Sassari, and Turin, official representatives, public administrators, etc. will discuss various topics related to Balneology (tourism, environment, economy). Femtec will participate with its experts.

...MORE
---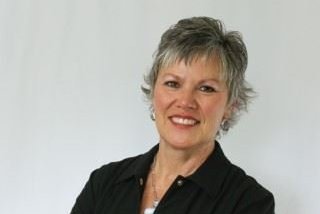 Hot Spring Association announcement
Vicky Nash is the new Executive Director

Vicky Nash, member of Femtec's Board, takes the helm as the Executive Director for the Hot Springs Association, the first-ever trade organization specifically established for commercial hot springs facilities in the United States.

Specializing in geothermal tourism management and marketing, Nash provides a global perspective and unique expertise in this field.

...MORE
---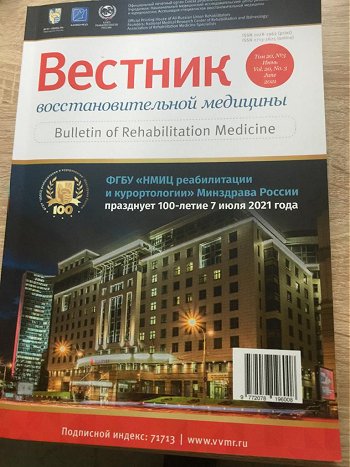 The Journal of Restorative Medicine and Rehabilitation has been inserted in Scopus.
FEMTEC is proud of this achievement and invites specialists to publish their researches

An important event in the world of balneology. World balneology finally has its own qualified journal (with a prestigious International Editorial Board) accredited by Scopus, and published by the National Center for Rehabilitation and Balneology of the Ministry of Health of the Russian Federation.

Femtec and its Experts have collaborated with the Journal since its foundation.

...MORE
---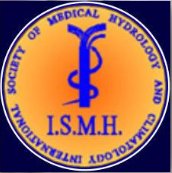 ISMH Centenary
University of Medical Hydrology
7th edition - December 15-16, 2021

Mineral water natural, universal and the contribution of the Medical Hydrology through the five continents.

See the program


---
PAGES [ last one: 9 ] [ archive: 8 - 7 - 6 - 5 - 4 - 3 - 2 - 1 - ]
<!######### BANNERS LINK>