2020 CHINESE YEAR OF THE RAT

---

2020 EVENTS WITH
FEMTEC PARTICIPATION




18-20 February - Medical & Wellness Travel Conference 202 - Larnaca, Cyprus

21st March - International Workshop on " Exercise Sciences and Balneology. A strategic alliance for health,wellness and lifestyles" - Milan (Italy) State University

3-4 April - MED-Wellness Expo, Santa Margherita di Pula, Cagliari (Italy) MORE

18-21 May - International Forum Zravnizdza - Jubelee 20, Moscow (Russia)

18-20 June - 45 ISMH World Congress - Dax (France)

7-9 November - Global Thermal Think Tank G3T, Israel

17-22 November - 73 Annual Congress of FEMTEC, Chongqing (China) - Topics: the New World of hot springs and wellness in Asia, Pacific, North/South America Regions and the role of Europe.

26-27 November - IV International Forum of Investments in Health Moscow (Russia)





---

Collaboration agreement

between FEMTEC and the National Research Centre on Thermalism of the Russian Federation -Ministry of Health

An important collaboration agreement has been renewed on 26 December 2019 as part of a decades-long collaboration between FEMTEC and the National Research and Clinical Centre of Thermal and Rehabilitation of the Ministry of Health of the Russian Federation.



...MORE

---

China and Japan: great Success of G3T

Read the report by the main coordinator and candidate V. President of FEMTEC Mr.Charles Davidson

The G3T in China and Japan went very well. China was incredible - it felt like a United Nations Hot Springs Congress meeting the way they set it up - wow. They had banners all over the place, instant posting of photos, even direct translation Chinese-English and English-Chinese.

...MORE

---

FEMTEC main guest at TERMATALIA 19 (Ourense, Spain)


FEMTEC has been the main guest of TERMATALIA 19! The International Exhibition of Thermal Tourism, Health and Wellness, organized in Ourense (Galizia Spain), is one of the most important events in the world of balneology.

...MORE

---

Best Wishes
for a
Happy New Year

Umberto Solimene
FEMTEC PRESIDENT





---

Sustainable Development Goals
for SPA & Wellness

Asian Pacific Spa&Wellness Coalition (Singapore)

During the 2nd International Meeting on Hydrotherapy and Climatotherapy and the inauguration of the Asian Pacific Institute, promoted by the Government of Chongqing (China)and FEMTEC, a good connection has been established with the Asian Pacific Spa&Wellness Coalition (Singapore) and his Chairman Andrew Jacka. We are wery glad to support this very interesting initiative.

...MORE

---

2nd International Seminar
on Hydrotherapy and Climatotherapy

Opening the Asian/Pacific Institute
of Hydrotherapy and Climatotherapy
and FEMTEC Office Representative

The Second International Symposium on balneology and climate therapy, organized by the Government of the Chongqing Region (Department of Culture, Environment and Spa) in collaboration with FEMTEC, was held in Chongqing (Beibei spa district) on November 28th-29th, 2019.

...MORE

---

Celebration of the Federterme Centenary 1919-2019

Wednesday 6 November p.v. at 3.00 pm

Federterme and FoRST are organizing the celebration of the first 100 years of activity through the most significant stages of the evolution of therapeutic thermalism and of the Italian thermal well-being of Federterme. The event will take place in the Zuccari Hall of the Senate of the Republic (Palazzo Giustiniani, Via della Dogana Vecchia 29 - Rome).

...MORE

---

The 2nd International Symposium
on Hydrotherapy and Climatotherapy
Tourism of China

November 28-29, Beibei District, Chongqing

The 2nd International Symposium on Hydrotherapy and Climatotherapy Tourism of China, organized by FEMTEC and his branch Asian-Pacific Institute of Hydrotherapy and Climatotherapy Tourism in Chongqing, aims to further promote the Chongqing hot spring and climate health tourism industry.

...MORE

---

Fires in Australia

The Great family of FEMTEC participates with sorrow in the human and environmental tragedy of the Australian colleagues and expresses to the Vice President Charles Davidson its solidarity.

...MORE

---

"Rehabilitation Medicine and Health-Resort Institutions Development"

DU Ukrayinskyy Naukovo-Praktychnyy Medychnyy Tsentr Nevrolohiyi Ta Reabilitatsiyi Ministerstva Okhorony Zdorovia Ukrayiny

All-Ukrainian Association of Physical Medicine, Rehabilitation and Health Resorts DP SanatoriyKoncha-Zaspa informs that on 11 and 12 December 2019 will be held the 19th International Applied Research Conference.

See more


---

The Great Victorian Bathing Trail
Research Report

An initiative with the Femtec Support

The thermae of the "new world". This report provides an insight into the emerging thermal industry in the new world of Australia, while helping us link back to Aboriginal culture and their connection to hot springs stretching back over 60,000 years.

...MORE

---

FEMTEC and HOT SPRINGS in the USA

A new concrete collaboration for the development of Balneology in USA will be announced during the annual conference about hot springs, wich will take place in California the next month of November.

The conference is organized by the Hot Springs Connection with the participation of Femtec.

See the Press release. More information HERE


---

2020 CHINESE YEAR OF THE RAT

---

Sustainable Development Goals
for SPA & Wellness

Asian Pacific Spa&Wellness Coalition (Singapore)

During the 2nd International Meeting on Hydrotherapy and Climatotherapy and the inauguration of the Asian Pacific Institute, promoted by the Government of Chongqing (China)and FEMTEC, a good connection has been established with the Asian Pacific Spa&Wellness Coalition (Singapore) and his Chairman Andrew Jacka. We are wery glad to support this very interesting initiative.

...MORE

---

Collaboration agreement

between FEMTEC and the National Research Centre on Thermalism of the Russian Federation -Ministry of Health

An important collaboration agreement has been renewed on 26 December 2019 as part of a decades-long collaboration between FEMTEC and the National Research and Clinical Centre of Thermal and Rehabilitation of the Ministry of Health of the Russian Federation.



...MORE

---

"Rehabilitation Medicine and Health-Resort Institutions Development"

DU Ukrayinskyy Naukovo-Praktychnyy Medychnyy Tsentr Nevrolohiyi Ta Reabilitatsiyi Ministerstva Okhorony Zdorovia Ukrayiny

All-Ukrainian Association of Physical Medicine, Rehabilitation and Health Resorts DP SanatoriyKoncha-Zaspa informs that on 11 and 12 December 2019 will be held the 19th International Applied Research Conference.

See more


---

Celebration of the Federterme Centenary 1919-2019

Wednesday 6 November p.v. at 3.00 pm

Federterme and FoRST are organizing the celebration of the first 100 years of activity through the most significant stages of the evolution of therapeutic thermalism and of the Italian thermal well-being of Federterme. The event will take place in the Zuccari Hall of the Senate of the Republic (Palazzo Giustiniani, Via della Dogana Vecchia 29 - Rome).

...MORE

---

FEMTEC main guest at TERMATALIA 19 (Ourense, Spain)


FEMTEC has been the main guest of TERMATALIA 19! The International Exhibition of Thermal Tourism, Health and Wellness, organized in Ourense (Galizia Spain), is one of the most important events in the world of balneology.

...MORE

---

FEMTEC and HOT SPRINGS in the USA

A new concrete collaboration for the development of Balneology in USA will be announced during the annual conference about hot springs, wich will take place in California the next month of November.

The conference is organized by the Hot Springs Connection with the participation of Femtec.

See the Press release. More information HERE


---

Best Wishes
for a
Happy New Year

Umberto Solimene
FEMTEC PRESIDENT





---

2020 EVENTS WITH
FEMTEC PARTICIPATION




18-20 February - Medical & Wellness Travel Conference 202 - Larnaca, Cyprus

21st March - International Workshop on " Exercise Sciences and Balneology. A strategic alliance for health,wellness and lifestyles" - Milan (Italy) State University

3-4 April - MED-Wellness Expo, Santa Margherita di Pula, Cagliari (Italy) MORE

18-21 May - International Forum Zravnizdza - Jubelee 20, Moscow (Russia)

18-20 June - 45 ISMH World Congress - Dax (France)

7-9 November - Global Thermal Think Tank G3T, Israel

17-22 November - 73 Annual Congress of FEMTEC, Chongqing (China) - Topics: the New World of hot springs and wellness in Asia, Pacific, North/South America Regions and the role of Europe.

26-27 November - IV International Forum of Investments in Health Moscow (Russia)





---

Fires in Australia

The Great family of FEMTEC participates with sorrow in the human and environmental tragedy of the Australian colleagues and expresses to the Vice President Charles Davidson its solidarity.

...MORE

---

2nd International Seminar
on Hydrotherapy and Climatotherapy

Opening the Asian/Pacific Institute
of Hydrotherapy and Climatotherapy
and FEMTEC Office Representative

The Second International Symposium on balneology and climate therapy, organized by the Government of the Chongqing Region (Department of Culture, Environment and Spa) in collaboration with FEMTEC, was held in Chongqing (Beibei spa district) on November 28th-29th, 2019.

...MORE

---

China and Japan: great Success of G3T

Read the report by the main coordinator and candidate V. President of FEMTEC Mr.Charles Davidson

The G3T in China and Japan went very well. China was incredible - it felt like a United Nations Hot Springs Congress meeting the way they set it up - wow. They had banners all over the place, instant posting of photos, even direct translation Chinese-English and English-Chinese.

...MORE

---

The Great Victorian Bathing Trail
Research Report

An initiative with the Femtec Support

The thermae of the "new world". This report provides an insight into the emerging thermal industry in the new world of Australia, while helping us link back to Aboriginal culture and their connection to hot springs stretching back over 60,000 years.

...MORE

---

The 2nd International Symposium
on Hydrotherapy and Climatotherapy
Tourism of China

November 28-29, Beibei District, Chongqing

The 2nd International Symposium on Hydrotherapy and Climatotherapy Tourism of China, organized by FEMTEC and his branch Asian-Pacific Institute of Hydrotherapy and Climatotherapy Tourism in Chongqing, aims to further promote the Chongqing hot spring and climate health tourism industry.

...MORE

---

2020 CHINESE YEAR OF THE RAT
---
Best Wishes
for a
Happy New Year

Umberto Solimene
FEMTEC PRESIDENT

---
2020 EVENTS WITH
FEMTEC PARTICIPATION


18-20 February - Medical & Wellness Travel Conference 202 - Larnaca, Cyprus

21st March - International Workshop on " Exercise Sciences and Balneology. A strategic alliance for health,wellness and lifestyles" - Milan (Italy) State University

3-4 April - MED-Wellness Expo, Santa Margherita di Pula, Cagliari (Italy) MORE

18-21 May - International Forum Zravnizdza - Jubelee 20, Moscow (Russia)

18-20 June - 45 ISMH World Congress - Dax (France)

7-9 November - Global Thermal Think Tank G3T, Israel

17-22 November - 73 Annual Congress of FEMTEC, Chongqing (China) - Topics: the New World of hot springs and wellness in Asia, Pacific, North/South America Regions and the role of Europe.

26-27 November - IV International Forum of Investments in Health Moscow (Russia)

---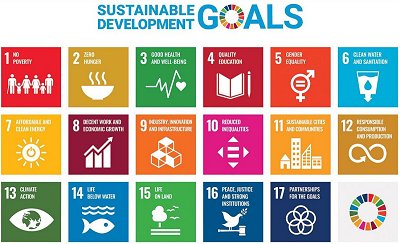 Sustainable Development Goals
for SPA & Wellness
Asian Pacific Spa&Wellness Coalition (Singapore)

During the 2nd International Meeting on Hydrotherapy and Climatotherapy and the inauguration of the Asian Pacific Institute, promoted by the Government of Chongqing (China)and FEMTEC, a good connection has been established with the Asian Pacific Spa&Wellness Coalition (Singapore) and his Chairman Andrew Jacka. We are wery glad to support this very interesting initiative.

...MORE
---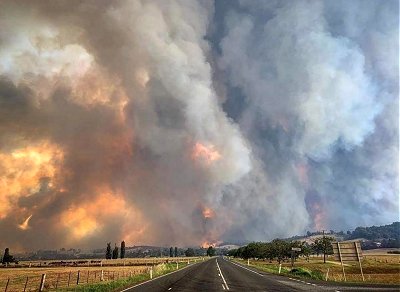 Fires in Australia
The Great family of FEMTEC participates with sorrow in the human and environmental tragedy of the Australian colleagues and expresses to the Vice President Charles Davidson its solidarity.
...MORE
---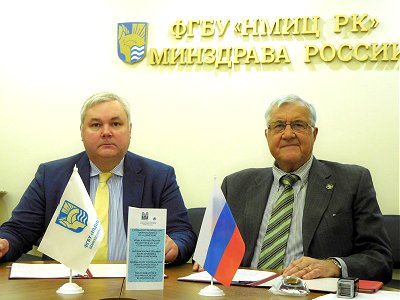 Collaboration agreement
between FEMTEC and the National Research Centre on Thermalism of the Russian Federation -Ministry of Health

An important collaboration agreement has been renewed on 26 December 2019 as part of a decades-long collaboration between FEMTEC and the National Research and Clinical Centre of Thermal and Rehabilitation of the Ministry of Health of the Russian Federation.



...MORE
---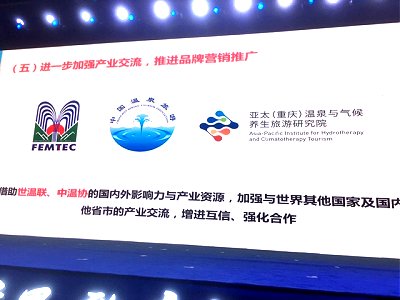 2nd International Seminar
on Hydrotherapy and Climatotherapy
Opening the Asian/Pacific Institute
of Hydrotherapy and Climatotherapy
and FEMTEC Office Representative

The Second International Symposium on balneology and climate therapy, organized by the Government of the Chongqing Region (Department of Culture, Environment and Spa) in collaboration with FEMTEC, was held in Chongqing (Beibei spa district) on November 28th-29th, 2019.

...MORE
---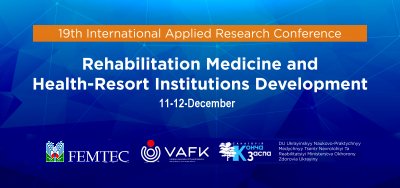 "Rehabilitation Medicine and Health-Resort Institutions Development"
DU Ukrayinskyy Naukovo-Praktychnyy Medychnyy Tsentr Nevrolohiyi Ta Reabilitatsiyi Ministerstva Okhorony Zdorovia Ukrayiny

All-Ukrainian Association of Physical Medicine, Rehabilitation and Health Resorts DP SanatoriyKoncha-Zaspa informs that on 11 and 12 December 2019 will be held the 19th International Applied Research Conference.

See more

---
China and Japan: great Success of G3T
Read the report by the main coordinator and candidate V. President of FEMTEC Mr.Charles Davidson

The G3T in China and Japan went very well. China was incredible - it felt like a United Nations Hot Springs Congress meeting the way they set it up - wow. They had banners all over the place, instant posting of photos, even direct translation Chinese-English and English-Chinese.

...MORE
---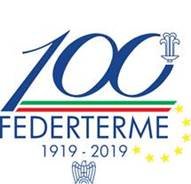 Celebration of the Federterme Centenary 1919-2019
Wednesday 6 November p.v. at 3.00 pm

Federterme and FoRST are organizing the celebration of the first 100 years of activity through the most significant stages of the evolution of therapeutic thermalism and of the Italian thermal well-being of Federterme. The event will take place in the Zuccari Hall of the Senate of the Republic (Palazzo Giustiniani, Via della Dogana Vecchia 29 - Rome).

...MORE
---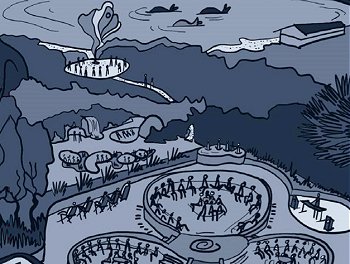 The Great Victorian Bathing Trail
Research Report
An initiative with the Femtec Support

The thermae of the "new world". This report provides an insight into the emerging thermal industry in the new world of Australia, while helping us link back to Aboriginal culture and their connection to hot springs stretching back over 60,000 years.

...MORE
---

FEMTEC main guest at TERMATALIA 19 (Ourense, Spain)

FEMTEC has been the main guest of TERMATALIA 19! The International Exhibition of Thermal Tourism, Health and Wellness, organized in Ourense (Galizia Spain), is one of the most important events in the world of balneology.

...MORE
---

The 2nd International Symposium
on Hydrotherapy and Climatotherapy
Tourism of China
November 28-29, Beibei District, Chongqing

The 2nd International Symposium on Hydrotherapy and Climatotherapy Tourism of China, organized by FEMTEC and his branch Asian-Pacific Institute of Hydrotherapy and Climatotherapy Tourism in Chongqing, aims to further promote the Chongqing hot spring and climate health tourism industry.

...MORE
---

FEMTEC and HOT SPRINGS in the USA
A new concrete collaboration for the development of Balneology in USA will be announced during the annual conference about hot springs, wich will take place in California the next month of November.

The conference is organized by the Hot Springs Connection with the participation of Femtec.

See the Press release. More information HERE

---
PAGES [ last one: 4 ] [ archive: 3 - 2 - 1 - ]
<!######### BANNERS LINK>