73 FEMTEC Congress - CHONGQING November 2020 In view of the well-known health events we are in contact with the Authorities and Colleagues in Chongqing for any developments and planning. WE WILL INFORM YOU AS SOON AS POSSIBLE
Thalassotherapy and Health Tourism

A new initiative with the support of Femtec

Congrès Africain du Tourisme Médical - TUNISIA 2021 - Date: 25 November.

Theme: Privileged Health Destination Afro-Euro-Mediterranean.

...MORE

---

Hot Spring Association announcement

Vicky Nash is the new Executive Director

Vicky Nash, member of Femtec's Board, takes the helm as the Executive Director for the Hot Springs Association, the first-ever trade organization specifically established for commercial hot springs facilities in the United States.

Specializing in geothermal tourism management and marketing, Nash provides a global perspective and unique expertise in this field.

...MORE

---

The G20 of Women for Gender Medicine

European University Institute in Florence, Italy

At the European University Institute in Florence, Italy, on 23 settember, the G20 women's delegation raised the theme of a more equitable society, of a medicine that takes gender differences into account.

...MORE

---

Global Alliance against
Chronic Respiratory Diseases

14th GARD General Meeting

Femtec was one of the founders of GARD (Global Alliance against Chronic Respiratory Diseases).

GARD is a voluntary alliance of national and international organizations, institutions, and agencies commited towards the common goal to reduce the global burden of respiratory diseases.

...MORE

---

Wellness & Health, new challenges today

Workshop International: let's meet in Cuba !

To highlight the current transformation process, this important Event will be held in Havana from April 21 to 23, 2022, in collaboration with FEMTEC, international institutions, companies, specialists and experts in different sectors.

The value of hydrotherapy, natural resources, healthy and sustainable lifestyles, new initiatives in social and economic recovery will be analyzed promoting the future of Health and Wellness for all.

...MORE

---

BANA Community Conversations - Autumn/Winter

Wednesday November 17, 2021 1 PM CST

ZOOM conversation Harmony + Homeostasis

Alaska 10:00 AM/ Pacific 11:00 AM/ Mountain 12:00 PM/ Central 1:00 PM/ Eastern 2:00 PM

...MORE

---

The Journal of Restorative Medicine and Rehabilitation has been inserted in Scopus.

FEMTEC is proud of this achievement and invites specialists to publish their researches

An important event in the world of balneology. World balneology finally has its own qualified journal (with a prestigious International Editorial Board) accredited by Scopus, and published by the National Center for Rehabilitation and Balneology of the Ministry of Health of the Russian Federation.

Femtec and its Experts have collaborated with the Journal since its foundation.

...MORE

---

New strategies for treatment and rehabilitation after Covid infection

Clinical Center "Viktoria", Moscow region
In collaboration with FEMTEC - 22 September 2021

New algorithms of care and rehabilitation for post Covid-19 infection; evaluation of the effectiveness of innovative methods of inhalation of gaseous mixtures oxygen/helium, nitric oxide, integration of physiotherapy methods, balneotherapy and climatotherapy, complementarity with natural therapeutic techniques (herbal medicine, caving therapy).

These are some of the topics covered during the annual medical conference organized by the Holding ZSTE with the sponsorship of FEMTEC.

...MORE

---

Architectural standards of health and wellness centers

1st videoconference seminar under the high patronage of FEMTEC and the National Office of Hydrotherapy and Climatism

As part of the development of the health tourism sector in Tunisia and Algeria, SPA CONSULTING TELLILI + "SPACT +" in collaboration with the online magazine TunisiaWellness.com will organize on September 04, 2021 at 7 p.m. (GMT + 1) a video seminar. conference under the patronage of FEMTEC (world federation of hydrotherapy and climatism) intended for the countries of the Magreb and the Middle East.

...MORE

---

University of Thermalism - 7th edition

December 15th-16th, 2021 - Free online event

The University of Thermalism is an annual meeting around the thermal sciences organized since 2014.

The 7th edition, organized by the Friends of Medical Hydrology, will take place online on Wednesday, December
15th and Thursday, December 16th, 2021 from the thesis room of the Faculty of Medicine of Nancy.

...MORE

---

The Terme di Montecatini (Italy)
recognized by UNESCO as "World Heritage"

The support of Femtec in this designation

An event for this important UNESCO designation will take place in Montecatini Terme on Oct. 30, 2021.

Experts from the Universities of Florence, Sassari, and Turin, official representatives, public administrators, etc. will discuss various topics related to Balneology (tourism, environment, economy). Femtec will participate with its experts.

...MORE

---

ISMH Centenary

University of Medical Hydrology
7th edition - December 15-16, 2021

Mineral water natural, universal and the contribution of the Medical Hydrology through the five continents.

See the program



---

TERMATALIA 2021

International Congress on Water & Health
September 15, 16 and 17, 2021 - Ourense (Galicia) - Spain - Hybrid format (face-to-face and online)

In the XV International Meeting on Water and Health (www.termatalia.com), FEMTEC will participate as every year in Termatalia and will be represented by its vice president Prof. Florana Menéndez with a speech on "Restoration of Thermal Centers in a Post Covid World".

...MORE

---

A new Femtec initiative on Balneology and Thalassotherapy, dedicated to Rzig Ouslati

Call for Applications on Medical Hydrology and Climatology: "Thermalism - Thalassotherapy and Balneotherapy"

Dear Masters, Dear Colleagues,

As part of a tripartite agreement between the World Federation of Thermalism and Climatotherapy FEMTEC, the National Office of Hydrotherapy and the Faculty of Medicine of Monastir, we are pleased to announce the call for applications to the CEC on Medical Hydrology and Climatology: "Hydrotherapy - Thalassotherapy and Balneotherapy".

...MORE

---
University of Thermalism - 7th edition

December 15th-16th, 2021 - Free online event

The University of Thermalism is an annual meeting around the thermal sciences organized since 2014.

The 7th edition, organized by the Friends of Medical Hydrology, will take place online on Wednesday, December
15th and Thursday, December 16th, 2021 from the thesis room of the Faculty of Medicine of Nancy.

...MORE

---

BANA Community Conversations - Autumn/Winter

Wednesday November 17, 2021 1 PM CST

ZOOM conversation Harmony + Homeostasis

Alaska 10:00 AM/ Pacific 11:00 AM/ Mountain 12:00 PM/ Central 1:00 PM/ Eastern 2:00 PM

...MORE

---

Hot Spring Association announcement

Vicky Nash is the new Executive Director

Vicky Nash, member of Femtec's Board, takes the helm as the Executive Director for the Hot Springs Association, the first-ever trade organization specifically established for commercial hot springs facilities in the United States.

Specializing in geothermal tourism management and marketing, Nash provides a global perspective and unique expertise in this field.

...MORE

---

ISMH Centenary

University of Medical Hydrology
7th edition - December 15-16, 2021

Mineral water natural, universal and the contribution of the Medical Hydrology through the five continents.

See the program



---

New strategies for treatment and rehabilitation after Covid infection

Clinical Center "Viktoria", Moscow region
In collaboration with FEMTEC - 22 September 2021

New algorithms of care and rehabilitation for post Covid-19 infection; evaluation of the effectiveness of innovative methods of inhalation of gaseous mixtures oxygen/helium, nitric oxide, integration of physiotherapy methods, balneotherapy and climatotherapy, complementarity with natural therapeutic techniques (herbal medicine, caving therapy).

These are some of the topics covered during the annual medical conference organized by the Holding ZSTE with the sponsorship of FEMTEC.

...MORE

---

Global Alliance against
Chronic Respiratory Diseases

14th GARD General Meeting

Femtec was one of the founders of GARD (Global Alliance against Chronic Respiratory Diseases).

GARD is a voluntary alliance of national and international organizations, institutions, and agencies commited towards the common goal to reduce the global burden of respiratory diseases.

...MORE

---

A new Femtec initiative on Balneology and Thalassotherapy, dedicated to Rzig Ouslati

Call for Applications on Medical Hydrology and Climatology: "Thermalism - Thalassotherapy and Balneotherapy"

Dear Masters, Dear Colleagues,

As part of a tripartite agreement between the World Federation of Thermalism and Climatotherapy FEMTEC, the National Office of Hydrotherapy and the Faculty of Medicine of Monastir, we are pleased to announce the call for applications to the CEC on Medical Hydrology and Climatology: "Hydrotherapy - Thalassotherapy and Balneotherapy".

...MORE

---

Wellness & Health, new challenges today

Workshop International: let's meet in Cuba !

To highlight the current transformation process, this important Event will be held in Havana from April 21 to 23, 2022, in collaboration with FEMTEC, international institutions, companies, specialists and experts in different sectors.

The value of hydrotherapy, natural resources, healthy and sustainable lifestyles, new initiatives in social and economic recovery will be analyzed promoting the future of Health and Wellness for all.

...MORE

---

Thalassotherapy and Health Tourism

A new initiative with the support of Femtec

Congrès Africain du Tourisme Médical - TUNISIA 2021 - Date: 25 November.

Theme: Privileged Health Destination Afro-Euro-Mediterranean.

...MORE

---

The Terme di Montecatini (Italy)
recognized by UNESCO as "World Heritage"

The support of Femtec in this designation

An event for this important UNESCO designation will take place in Montecatini Terme on Oct. 30, 2021.

Experts from the Universities of Florence, Sassari, and Turin, official representatives, public administrators, etc. will discuss various topics related to Balneology (tourism, environment, economy). Femtec will participate with its experts.

...MORE

---

The Journal of Restorative Medicine and Rehabilitation has been inserted in Scopus.

FEMTEC is proud of this achievement and invites specialists to publish their researches

An important event in the world of balneology. World balneology finally has its own qualified journal (with a prestigious International Editorial Board) accredited by Scopus, and published by the National Center for Rehabilitation and Balneology of the Ministry of Health of the Russian Federation.

Femtec and its Experts have collaborated with the Journal since its foundation.

...MORE

---

The G20 of Women for Gender Medicine

European University Institute in Florence, Italy

At the European University Institute in Florence, Italy, on 23 settember, the G20 women's delegation raised the theme of a more equitable society, of a medicine that takes gender differences into account.

...MORE

---

TERMATALIA 2021

International Congress on Water & Health
September 15, 16 and 17, 2021 - Ourense (Galicia) - Spain - Hybrid format (face-to-face and online)

In the XV International Meeting on Water and Health (www.termatalia.com), FEMTEC will participate as every year in Termatalia and will be represented by its vice president Prof. Florana Menéndez with a speech on "Restoration of Thermal Centers in a Post Covid World".

...MORE

---

Architectural standards of health and wellness centers

1st videoconference seminar under the high patronage of FEMTEC and the National Office of Hydrotherapy and Climatism

As part of the development of the health tourism sector in Tunisia and Algeria, SPA CONSULTING TELLILI + "SPACT +" in collaboration with the online magazine TunisiaWellness.com will organize on September 04, 2021 at 7 p.m. (GMT + 1) a video seminar. conference under the patronage of FEMTEC (world federation of hydrotherapy and climatism) intended for the countries of the Magreb and the Middle East.

...MORE

---
Wellness & Health, new challenges today
Workshop International: let's meet in Cuba !

To highlight the current transformation process, this important Event will be held in Havana from April 21 to 23, 2022, in collaboration with FEMTEC, international institutions, companies, specialists and experts in different sectors.

The value of hydrotherapy, natural resources, healthy and sustainable lifestyles, new initiatives in social and economic recovery will be analyzed promoting the future of Health and Wellness for all.

...MORE
---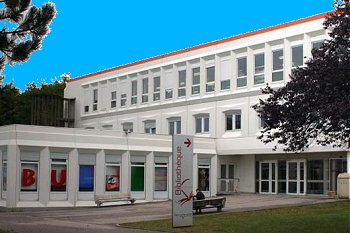 University of Thermalism - 7th edition
December 15th-16th, 2021 - Free online event

The University of Thermalism is an annual meeting around the thermal sciences organized since 2014.

The 7th edition, organized by the Friends of Medical Hydrology, will take place online on Wednesday, December
15th and Thursday, December 16th, 2021 from the thesis room of the Faculty of Medicine of Nancy.

...MORE
---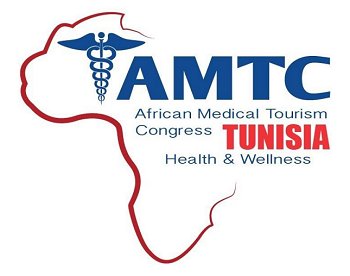 Thalassotherapy and Health Tourism
A new initiative with the support of Femtec

Congrès Africain du Tourisme Médical - TUNISIA 2021 - Date: 25 November.

Theme: Privileged Health Destination Afro-Euro-Mediterranean.

...MORE
---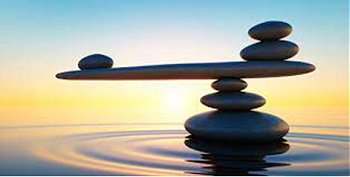 BANA Community Conversations - Autumn/Winter
Wednesday November 17, 2021 1 PM CST

ZOOM conversation Harmony + Homeostasis

Alaska 10:00 AM/ Pacific 11:00 AM/ Mountain 12:00 PM/ Central 1:00 PM/ Eastern 2:00 PM

...MORE
---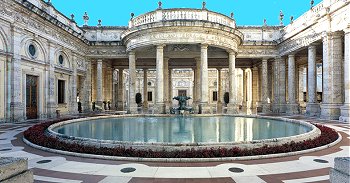 The Terme di Montecatini (Italy)
recognized by UNESCO as "World Heritage"
The support of Femtec in this designation

An event for this important UNESCO designation will take place in Montecatini Terme on Oct. 30, 2021.

Experts from the Universities of Florence, Sassari, and Turin, official representatives, public administrators, etc. will discuss various topics related to Balneology (tourism, environment, economy). Femtec will participate with its experts.

...MORE
---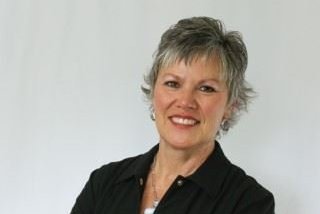 Hot Spring Association announcement
Vicky Nash is the new Executive Director

Vicky Nash, member of Femtec's Board, takes the helm as the Executive Director for the Hot Springs Association, the first-ever trade organization specifically established for commercial hot springs facilities in the United States.

Specializing in geothermal tourism management and marketing, Nash provides a global perspective and unique expertise in this field.

...MORE
---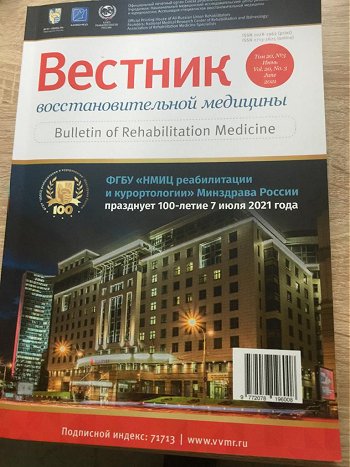 The Journal of Restorative Medicine and Rehabilitation has been inserted in Scopus.
FEMTEC is proud of this achievement and invites specialists to publish their researches

An important event in the world of balneology. World balneology finally has its own qualified journal (with a prestigious International Editorial Board) accredited by Scopus, and published by the National Center for Rehabilitation and Balneology of the Ministry of Health of the Russian Federation.

Femtec and its Experts have collaborated with the Journal since its foundation.

...MORE
---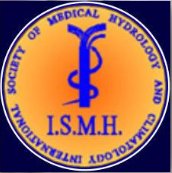 ISMH Centenary
University of Medical Hydrology
7th edition - December 15-16, 2021

Mineral water natural, universal and the contribution of the Medical Hydrology through the five continents.

See the program


---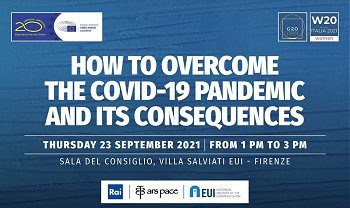 The G20 of Women for Gender Medicine
European University Institute in Florence, Italy

At the European University Institute in Florence, Italy, on 23 settember, the G20 women's delegation raised the theme of a more equitable society, of a medicine that takes gender differences into account.

...MORE
---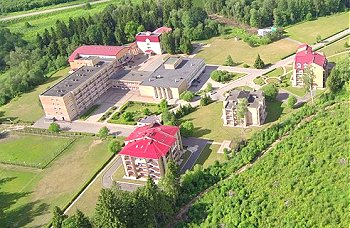 New strategies for treatment and rehabilitation after Covid infection
Clinical Center "Viktoria", Moscow region
In collaboration with FEMTEC - 22 September 2021

New algorithms of care and rehabilitation for post Covid-19 infection; evaluation of the effectiveness of innovative methods of inhalation of gaseous mixtures oxygen/helium, nitric oxide, integration of physiotherapy methods, balneotherapy and climatotherapy, complementarity with natural therapeutic techniques (herbal medicine, caving therapy).

These are some of the topics covered during the annual medical conference organized by the Holding ZSTE with the sponsorship of FEMTEC.

...MORE
---

TERMATALIA 2021
International Congress on Water & Health
September 15, 16 and 17, 2021 - Ourense (Galicia) - Spain - Hybrid format (face-to-face and online)

In the XV International Meeting on Water and Health (www.termatalia.com), FEMTEC will participate as every year in Termatalia and will be represented by its vice president Prof. Florana Menéndez with a speech on "Restoration of Thermal Centers in a Post Covid World".

...MORE
---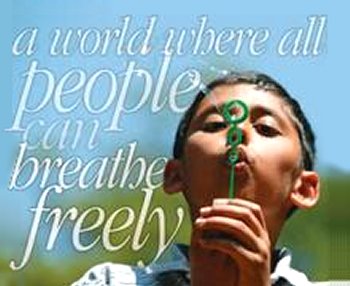 Global Alliance against
Chronic Respiratory Diseases
14th GARD General Meeting

Femtec was one of the founders of GARD (Global Alliance against Chronic Respiratory Diseases).

GARD is a voluntary alliance of national and international organizations, institutions, and agencies commited towards the common goal to reduce the global burden of respiratory diseases.

...MORE
---

Architectural standards of health and wellness centers
1st videoconference seminar under the high patronage of FEMTEC and the National Office of Hydrotherapy and Climatism

As part of the development of the health tourism sector in Tunisia and Algeria, SPA CONSULTING TELLILI + "SPACT +" in collaboration with the online magazine TunisiaWellness.com will organize on September 04, 2021 at 7 p.m. (GMT + 1) a video seminar. conference under the patronage of FEMTEC (world federation of hydrotherapy and climatism) intended for the countries of the Magreb and the Middle East.

...MORE
---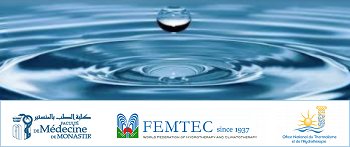 A new Femtec initiative on Balneology and Thalassotherapy, dedicated to Rzig Ouslati
Call for Applications on Medical Hydrology and Climatology: "Thermalism - Thalassotherapy and Balneotherapy"

Dear Masters, Dear Colleagues,

As part of a tripartite agreement between the World Federation of Thermalism and Climatotherapy FEMTEC, the National Office of Hydrotherapy and the Faculty of Medicine of Monastir, we are pleased to announce the call for applications to the CEC on Medical Hydrology and Climatology: "Hydrotherapy - Thalassotherapy and Balneotherapy".

...MORE
---
PAGES [ last one: 8 ] [ archive: 7 - 6 - 5 - 4 - 3 - 2 - 1 - ]
<!######### BANNERS LINK>