73 FEMTEC Congress - CHONGQING November 2020 In view of the well-known health events we are in contact with the Authorities and Colleagues in Chongqing for any developments and planning. WE WILL INFORM YOU AS SOON AS POSSIBLE
2020 EVENTS WITH
FEMTEC PARTICIPATION




18-20 February - Medical & Wellness Travel Conference 2020 - Larnaca, Cyprus

3-4 April - MED-Wellness Expo, Santa Margherita di Pula, Cagliari (Italy) MORE

18-21 May - International Forum Zravnizdza - Jubelee 20, Moscow (Russia)

18-20 June - 45 ISMH World Congress - Dax (France) MORE

25 September - International Workshop on " Exercise Sciences and Balneology. A strategic alliance for health,wellness and lifestyles" - Milan (Italy) State University

7-9 November - Global Thermal Think Tank G3T, Israel

17-22 November - 73 Annual Congress of FEMTEC, Chongqing (China) - The event date can be modified according to present medical emergency - Topics: the New World of hot springs and wellness in Asia, Pacific, North/South America Regions and the role of Europe.

26-27 November - IV International Forum of Investments in Health Moscow (Russia)





---

Information from USA


(until 9 July 2020)

The majority of hot springs facilities have reopened at 30-50% capacity. Many require to wear face coverings and practice social distancing at 6 feet.

...MORE

---










Reopening of Thermal Units in Portugal

Femtec is glad to give these information about the reopening of Portuguese thermal Centers
By the President of the ISMH,Prof. Pedro Cantista

In early March 2020, in the context of the COVID-19 pandemic and following the guidelines of the General Directorate of Health and the local Health Authorities, the Thermal Baths (in operation) prepared Contingency Plans where procedures for action, prevention, care and surveillance, specific to COVID-19, were defined.

See more



---

World Thermae Day

2773 years ago the city of Rome was born !

It would become the Capital of a great empire but also the mother of balneology.

Physical activity, health care, treatment of rehabilitation and social/cultural activities. These were the aims of the roman Thermae.

Still today these represent the pillars and the missions of the modern SPA.

...MORE

---

Global MediXchange for
Combating Covid-19 programme

Challenge for balneotherapy too!

We would like to share with everyone the HANDBOOK just released by Alibaba Foundation, together with the First Affiliated Hospital of Zhejiang University, established the Global MediXchange for Combating Covid-19 programme.

We thank the China Hot Spring Tourism Association one of the Leading Members of Femtec and the Asian Pacific Institute of Hydrotherapy and Climatotherapy of Chongqing for the support given to the Federation in this hard moment.



---

An open discussion - The draft paper


We are pleased to inform about the initiative of our colleague Prof. Marc Cohen (Australia), Active Member of Femtec dedicated to Hydro-Thermal Therapies: Contributing to Health, Safety and Resilience in the Age of Pandemics.

The Discussion document (draft paper) prepared by Prof Marc Cohen for the Global Wellness Institute Hot Springs and Hydrothermal Initiatives, May 2020 is attached.

...MORE

---

Global wellness day with Termatalia


The Global Wellness Day has been organized under the Patronage of Termatalia

Also some Members of Femtec took part on it.

See video



---

Post-COVID Italian protocols
for balneotherapy safety


The Italian Foundation for Researches on Balneology (FoRST) has published a guideline for "PROTOCOLS AND SELF-CHECKING PLANS FOR THE HYGIENIC AND SANITARY SAFETY OF post-COVID-19 BALNEOTHERAPY" with the contribution of an authoritative group of Experts, coordinated by Prof. Marco Vitale (University of Parma - Scientific Coordinator of FoRST and President of the FEMTEC Commission of Translational Medicine).

See more



---



Your browser does not support the video tag.



From Chongqing Ballet Group

Greetings to the FEMTEC Members' countries

Chinese colleagues from Chongqing where the Asian Pacific Institute for Hydrotherapy and Climatotherapy (Chair Mr.Jeff Wang) was established in collaboration with FEMTEC sent us a video about the performance of the Chongqing Ballet Group, organization under Chongqing Municipal Commission of Culture & Tourism Development (Chair Mr.Liu Qi)

This is a gesture of good wishes and participation in the serious health situation in which Femtec's Member Countries now find themselves. We are grateful for this expression of sensitivity and participation. We also congratulate the good Chinese artists.



---



Your browser does not support the video tag.



Music video message from FEMTEC

The whole large FEMTEC family is united with Chinese colleagues in this solidarity.

The video shows the national anthems of Italy and China and Musetta's waltz taken from G.Puccini's Boheme.

...MORE

---

FEMTEC, University of Monastir,
Tunisia Ministry of Health

Diploma award ceremony

Tunisia can be considered the leading Country in the Mediterranean Sea for structures, regulation and training of specialists in thalassotherapy.

For a long time Femtec has established important collaboration agreements with the Faculty of Medicine of Monastir, thanks to the General Direction of Tunisian Thermalism.

...MORE

---

June 22nd, World Bathing Day

People coming together across the world
to celebrate water and the cultures it supports
through the practice of bathing

The World Bathing Day will be celebrated on June 22nd. It is promoted and organized by Charles Davidson (Peninsula Hot Springs - Australia) in collaboration with Femtec, Global Wellness Institute and Bathe the World Foundation.

...MORE

---




How will COVID-19 impact on balneology
Online Workshop - 28 April 2020

Organized and hosted by FEMTEC

The Covid-19 has made it clear that there is a strong need for social and health protection, which allows for an effective interchanges between healthcare and social services.

The emergency has also stressed that a globalised health threat requires an adequate international governance and response.

An adequate integration between hospital provisions and the public health approach appears to be an effective response to emergency.

...MORE

---

COVID-19

A challenge for balneology too!

The global health emergency linked to the spread of COVID-19 worldwide leads to problems not only related to health but also to serious social and economic implications.

...MORE

---

COVID-19 : thanks from Italy


The Italian Collegues and Members of Femtec express their warmest thanks for the messages of solidarity received from many Institutions in the World like WHO, China, France, Russia, Cuba, Spain, Germany, Ukraine, Romania, Tunisia, Algeria, Australia, etc.

As an example, the link to the message form the Association Francaise des Curistes Thermales



---
2020 EVENTS WITH
FEMTEC PARTICIPATION




18-20 February - Medical & Wellness Travel Conference 2020 - Larnaca, Cyprus

3-4 April - MED-Wellness Expo, Santa Margherita di Pula, Cagliari (Italy) MORE

18-21 May - International Forum Zravnizdza - Jubelee 20, Moscow (Russia)

18-20 June - 45 ISMH World Congress - Dax (France) MORE

25 September - International Workshop on " Exercise Sciences and Balneology. A strategic alliance for health,wellness and lifestyles" - Milan (Italy) State University

7-9 November - Global Thermal Think Tank G3T, Israel

17-22 November - 73 Annual Congress of FEMTEC, Chongqing (China) - The event date can be modified according to present medical emergency - Topics: the New World of hot springs and wellness in Asia, Pacific, North/South America Regions and the role of Europe.

26-27 November - IV International Forum of Investments in Health Moscow (Russia)





---

FEMTEC, University of Monastir,
Tunisia Ministry of Health

Diploma award ceremony

Tunisia can be considered the leading Country in the Mediterranean Sea for structures, regulation and training of specialists in thalassotherapy.

For a long time Femtec has established important collaboration agreements with the Faculty of Medicine of Monastir, thanks to the General Direction of Tunisian Thermalism.

...MORE

---

Global wellness day with Termatalia


The Global Wellness Day has been organized under the Patronage of Termatalia

Also some Members of Femtec took part on it.

See video



---










Reopening of Thermal Units in Portugal

Femtec is glad to give these information about the reopening of Portuguese thermal Centers
By the President of the ISMH,Prof. Pedro Cantista

In early March 2020, in the context of the COVID-19 pandemic and following the guidelines of the General Directorate of Health and the local Health Authorities, the Thermal Baths (in operation) prepared Contingency Plans where procedures for action, prevention, care and surveillance, specific to COVID-19, were defined.

See more



---




How will COVID-19 impact on balneology
Online Workshop - 28 April 2020

Organized and hosted by FEMTEC

The Covid-19 has made it clear that there is a strong need for social and health protection, which allows for an effective interchanges between healthcare and social services.

The emergency has also stressed that a globalised health threat requires an adequate international governance and response.

An adequate integration between hospital provisions and the public health approach appears to be an effective response to emergency.

...MORE

---



Your browser does not support the video tag.



From Chongqing Ballet Group

Greetings to the FEMTEC Members' countries

Chinese colleagues from Chongqing where the Asian Pacific Institute for Hydrotherapy and Climatotherapy (Chair Mr.Jeff Wang) was established in collaboration with FEMTEC sent us a video about the performance of the Chongqing Ballet Group, organization under Chongqing Municipal Commission of Culture & Tourism Development (Chair Mr.Liu Qi)

This is a gesture of good wishes and participation in the serious health situation in which Femtec's Member Countries now find themselves. We are grateful for this expression of sensitivity and participation. We also congratulate the good Chinese artists.



---

Global MediXchange for
Combating Covid-19 programme

Challenge for balneotherapy too!

We would like to share with everyone the HANDBOOK just released by Alibaba Foundation, together with the First Affiliated Hospital of Zhejiang University, established the Global MediXchange for Combating Covid-19 programme.

We thank the China Hot Spring Tourism Association one of the Leading Members of Femtec and the Asian Pacific Institute of Hydrotherapy and Climatotherapy of Chongqing for the support given to the Federation in this hard moment.



---

COVID-19 : thanks from Italy


The Italian Collegues and Members of Femtec express their warmest thanks for the messages of solidarity received from many Institutions in the World like WHO, China, France, Russia, Cuba, Spain, Germany, Ukraine, Romania, Tunisia, Algeria, Australia, etc.

As an example, the link to the message form the Association Francaise des Curistes Thermales



---

An open discussion - The draft paper


We are pleased to inform about the initiative of our colleague Prof. Marc Cohen (Australia), Active Member of Femtec dedicated to Hydro-Thermal Therapies: Contributing to Health, Safety and Resilience in the Age of Pandemics.

The Discussion document (draft paper) prepared by Prof Marc Cohen for the Global Wellness Institute Hot Springs and Hydrothermal Initiatives, May 2020 is attached.

...MORE

---

Information from USA


(until 9 July 2020)

The majority of hot springs facilities have reopened at 30-50% capacity. Many require to wear face coverings and practice social distancing at 6 feet.

...MORE

---

June 22nd, World Bathing Day

People coming together across the world
to celebrate water and the cultures it supports
through the practice of bathing

The World Bathing Day will be celebrated on June 22nd. It is promoted and organized by Charles Davidson (Peninsula Hot Springs - Australia) in collaboration with Femtec, Global Wellness Institute and Bathe the World Foundation.

...MORE

---

Post-COVID Italian protocols
for balneotherapy safety


The Italian Foundation for Researches on Balneology (FoRST) has published a guideline for "PROTOCOLS AND SELF-CHECKING PLANS FOR THE HYGIENIC AND SANITARY SAFETY OF post-COVID-19 BALNEOTHERAPY" with the contribution of an authoritative group of Experts, coordinated by Prof. Marco Vitale (University of Parma - Scientific Coordinator of FoRST and President of the FEMTEC Commission of Translational Medicine).

See more



---

World Thermae Day

2773 years ago the city of Rome was born !

It would become the Capital of a great empire but also the mother of balneology.

Physical activity, health care, treatment of rehabilitation and social/cultural activities. These were the aims of the roman Thermae.

Still today these represent the pillars and the missions of the modern SPA.

...MORE

---

COVID-19

A challenge for balneology too!

The global health emergency linked to the spread of COVID-19 worldwide leads to problems not only related to health but also to serious social and economic implications.

...MORE

---



Your browser does not support the video tag.



Music video message from FEMTEC

The whole large FEMTEC family is united with Chinese colleagues in this solidarity.

The video shows the national anthems of Italy and China and Musetta's waltz taken from G.Puccini's Boheme.

...MORE

---
2020 EVENTS WITH
FEMTEC PARTICIPATION


18-20 February - Medical & Wellness Travel Conference 2020 - Larnaca, Cyprus

3-4 April - MED-Wellness Expo, Santa Margherita di Pula, Cagliari (Italy) MORE

18-21 May - International Forum Zravnizdza - Jubelee 20, Moscow (Russia)

18-20 June - 45 ISMH World Congress - Dax (France) MORE

25 September - International Workshop on " Exercise Sciences and Balneology. A strategic alliance for health,wellness and lifestyles" - Milan (Italy) State University

7-9 November - Global Thermal Think Tank G3T, Israel

17-22 November - 73 Annual Congress of FEMTEC, Chongqing (China) - The event date can be modified according to present medical emergency - Topics: the New World of hot springs and wellness in Asia, Pacific, North/South America Regions and the role of Europe.

26-27 November - IV International Forum of Investments in Health Moscow (Russia)

---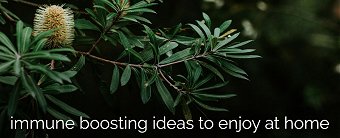 An open discussion - The draft paper

We are pleased to inform about the initiative of our colleague Prof. Marc Cohen (Australia), Active Member of Femtec dedicated to Hydro-Thermal Therapies: Contributing to Health, Safety and Resilience in the Age of Pandemics.

The Discussion document (draft paper) prepared by Prof Marc Cohen for the Global Wellness Institute Hot Springs and Hydrothermal Initiatives, May 2020 is attached.

...MORE
---

FEMTEC, University of Monastir,
Tunisia Ministry of Health
Diploma award ceremony

Tunisia can be considered the leading Country in the Mediterranean Sea for structures, regulation and training of specialists in thalassotherapy.

For a long time Femtec has established important collaboration agreements with the Faculty of Medicine of Monastir, thanks to the General Direction of Tunisian Thermalism.

...MORE
---

Information from USA

(until 9 July 2020)

The majority of hot springs facilities have reopened at 30-50% capacity. Many require to wear face coverings and practice social distancing at 6 feet.

...MORE
---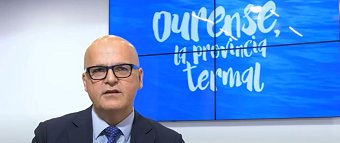 Global wellness day with Termatalia

The Global Wellness Day has been organized under the Patronage of Termatalia

Also some Members of Femtec took part on it.

See video


---

June 22nd, World Bathing Day
People coming together across the world
to celebrate water and the cultures it supports
through the practice of bathing

The World Bathing Day will be celebrated on June 22nd. It is promoted and organized by Charles Davidson (Peninsula Hot Springs - Australia) in collaboration with Femtec, Global Wellness Institute and Bathe the World Foundation.

...MORE
---

Reopening of Thermal Units in Portugal
Femtec is glad to give these information about the reopening of Portuguese thermal Centers
By the President of the ISMH,Prof. Pedro Cantista

In early March 2020, in the context of the COVID-19 pandemic and following the guidelines of the General Directorate of Health and the local Health Authorities, the Thermal Baths (in operation) prepared Contingency Plans where procedures for action, prevention, care and surveillance, specific to COVID-19, were defined.

See more


---

Post-COVID Italian protocols
for balneotherapy safety

The Italian Foundation for Researches on Balneology (FoRST) has published a guideline for "PROTOCOLS AND SELF-CHECKING PLANS FOR THE HYGIENIC AND SANITARY SAFETY OF post-COVID-19 BALNEOTHERAPY" with the contribution of an authoritative group of Experts, coordinated by Prof. Marco Vitale (University of Parma - Scientific Coordinator of FoRST and President of the FEMTEC Commission of Translational Medicine).

See more


---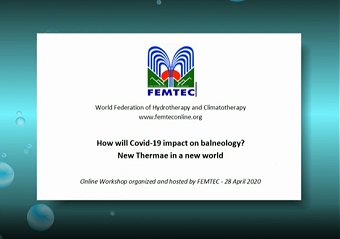 How will COVID-19 impact on balneology
Online Workshop - 28 April 2020
Organized and hosted by FEMTEC

The Covid-19 has made it clear that there is a strong need for social and health protection, which allows for an effective interchanges between healthcare and social services.

The emergency has also stressed that a globalised health threat requires an adequate international governance and response.

An adequate integration between hospital provisions and the public health approach appears to be an effective response to emergency.

...MORE
---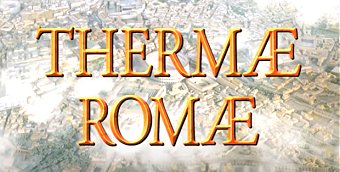 World Thermae Day
2773 years ago the city of Rome was born !

It would become the Capital of a great empire but also the mother of balneology.

Physical activity, health care, treatment of rehabilitation and social/cultural activities. These were the aims of the roman Thermae.

Still today these represent the pillars and the missions of the modern SPA.

...MORE
---
From Chongqing Ballet Group
Greetings to the FEMTEC Members' countries

Chinese colleagues from Chongqing where the Asian Pacific Institute for Hydrotherapy and Climatotherapy (Chair Mr.Jeff Wang) was established in collaboration with FEMTEC sent us a video about the performance of the Chongqing Ballet Group, organization under Chongqing Municipal Commission of Culture & Tourism Development (Chair Mr.Liu Qi)

This is a gesture of good wishes and participation in the serious health situation in which Femtec's Member Countries now find themselves. We are grateful for this expression of sensitivity and participation. We also congratulate the good Chinese artists.


---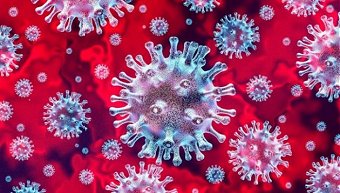 COVID-19
A challenge for balneology too!

The global health emergency linked to the spread of COVID-19 worldwide leads to problems not only related to health but also to serious social and economic implications.

...MORE
---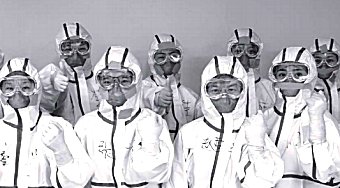 Global MediXchange for
Combating Covid-19 programme
Challenge for balneotherapy too!

We would like to share with everyone the HANDBOOK just released by Alibaba Foundation, together with the First Affiliated Hospital of Zhejiang University, established the Global MediXchange for Combating Covid-19 programme.

We thank the China Hot Spring Tourism Association one of the Leading Members of Femtec and the Asian Pacific Institute of Hydrotherapy and Climatotherapy of Chongqing for the support given to the Federation in this hard moment.


---
Music video message from FEMTEC
The whole large FEMTEC family is united with Chinese colleagues in this solidarity.

The video shows the national anthems of Italy and China and Musetta's waltz taken from G.Puccini's Boheme.

...MORE
---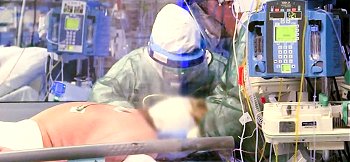 COVID-19 : thanks from Italy

The Italian Collegues and Members of Femtec express their warmest thanks for the messages of solidarity received from many Institutions in the World like WHO, China, France, Russia, Cuba, Spain, Germany, Ukraine, Romania, Tunisia, Algeria, Australia, etc.

As an example, the link to the message form the Association Francaise des Curistes Thermales


---
PAGES [ last one: 5 ] [ archive: 4 - 3 - 2 - 1 - ]
<!######### BANNERS LINK>