Food and wine in Ajara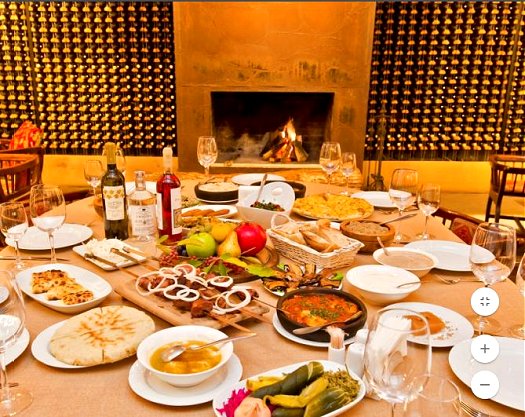 Georgian cuisine is known for its colourful diversity, use of different techniques and traditional table layouts.
There is no similar term or concept in the world for a Georgian "supra", a feast of epic proportions and diverse dishes led by a toastmaster or "tamada." The tamada, besides leading toasts to a variety of subjects, should also guide the evening and entertain the guests with song, poetry, and storytelling. Toasting tradition is prevalent throughout the Caucasian countries; however, the tamada is a uniquely Georgian phenomenon.
Dairy products are prevalent in Ajarian cuisine; there are a lot of dishes with vegetables, meats and fish as well. Also, sweets play an important role in Ajarian cuisine.
The most popular sweet is Ajarian baklava, which is a delicious interpretation of Turkish pakhlava. At the same time, it has its own unique taste and consistency. Known for the difficult techniques required to make it, baklava has its own place at the Ajarian table.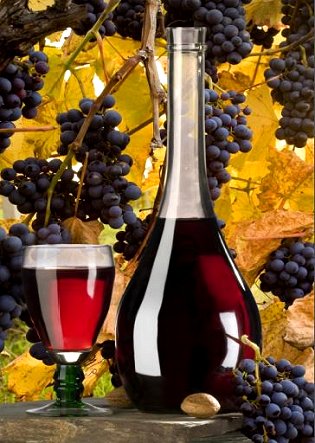 It is impossible to discuss Ajarian cuisine without mentioning Ajarian khachapuri. It is an absolute must-try dish and although it originally hails from Ajara, it is a popular dish throughout Georgia. Of course, if you have the chance to try it in Ajara, that's where you'll find the best Ajarian kchachapuri.
Georgia is the birthplace of wine. The story of the Georgian wine is one of the most ancient histories. Georgia is the oldest wine producing country in the world., as evidenced by grape seeds and antique clay wine vessels that date from 7,000 years ago.
Moving into the Christian Era, the perception of wines as the tree of life, as an eternal symbol of human existence, is related to the Virgin Mary. The vine is a sacred liquid that is recognised as the blood of God: the source of the eternal existence of humanity in the Orthodox tradition.
Vines appear in architecture, folklore, poetry and cuisine of Georgia.
See more