Current Hydrotherapy Challenges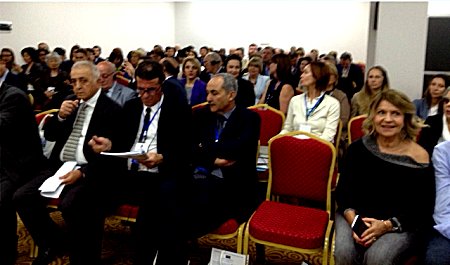 In a globalized thermal world, development is under way in three regions:
Europe
, where the use of mineral waters is codified and acknowledged by national health systems at varying levels of importance,
extra-European Countries
, where "hybrid" facilities (partly medical and partly dedicated to general wellbeing) are in place, and the
Asia-Pacific Region
, mostly dedicated to aquatics and recreational activities.
"One of the main challenges is to reconcile hyper-technology with customized care and treatment."
, said
Umberto Solimene, President of FEMTEC,
in his introductory remarks,
"Drawing from luxury brand, hydrotherapy can play an advanced role in meeting the health requirements of modern society only through a profitable sharing of ideas and material projects at international level, integrated in the respective entrepreneurial cultures. More specifically, the digital era can promote an increase of employment in the thermal sector, unlike in others."