73 FEMTEC Congress - CHONGQING November 2020 In view of the well-known health events we are in contact with the Authorities and Colleagues in Chongqing for any developments and planning. WE WILL INFORM YOU AS SOON AS POSSIBLE



The International Chair of Tourism of Health and Wellness in Havana

A new international initiative by FEMTEC

During the launch of the event on "Lifestyles and Wellness", that will take place from next April 10 to 12 in Cuba, the International Chair of Tourism of Health and Wellness will be presented and opened.



This Chair is promoted by Femtec in collaboration with Cuban authorities of the Ministry of Health, Medical Services of Cuba, Society of Medical Hydrology, Rehabilitation, Termalism and the support of the United Nations Office (UNIDO). It is aimed at the training of Latin America and the Caribbean professionals in the Health Tourism and Medical Wellness sector.



Participants to this event: Prof. Umberto Solimene, President of Femtec (by video conference), prof. Olga Surdu with 2 colleagues from the Sanatorium of Costanza, prof. Stefano Masiero from the University of Padua (Italy), Dr. Shigeko Inokuma from Chiba Center - Japan, the Dean of the University of Milan prof. Fabio Esposito, Dr. Antonio Antonaci, representatives from the United Nations Office (UNIDO) and the Association of Women Entrepreneurs of Italy (AIDDA). From the Republic of Cuba, Dr.Levoy Edrey (Minsap), Dr.Yamila De Armas (Minsap), Dr.Rafael Ledesma (Cuban Ass.Balneology). Coordinator: Prof. Florana Menèndez, V.President of FEMTEC.

More information is available HERE and HERE

See the Program




BACK TO MAIN PAGE











The International Chair of Tourism of Health and Wellness in Havana

A new international initiative by FEMTEC

During the launch of the event on "Lifestyles and Wellness", that will take place from next April 10 to 12 in Cuba, the International Chair of Tourism of Health and Wellness will be presented and opened.



This Chair is promoted by Femtec in collaboration with Cuban authorities of the Ministry of Health, Medical Services of Cuba, Society of Medical Hydrology, Rehabilitation, Termalism and the support of the United Nations Office (UNIDO). It is aimed at the training of Latin America and the Caribbean professionals in the Health Tourism and Medical Wellness sector.



Participants to this event: Prof. Umberto Solimene, President of Femtec (by video conference), prof. Olga Surdu with 2 colleagues from the Sanatorium of Costanza, prof. Stefano Masiero from the University of Padua (Italy), Dr. Shigeko Inokuma from Chiba Center - Japan, the Dean of the University of Milan prof. Fabio Esposito, Dr. Antonio Antonaci, representatives from the United Nations Office (UNIDO) and the Association of Women Entrepreneurs of Italy (AIDDA). From the Republic of Cuba, Dr.Levoy Edrey (Minsap), Dr.Yamila De Armas (Minsap), Dr.Rafael Ledesma (Cuban Ass.Balneology). Coordinator: Prof. Florana Menèndez, V.President of FEMTEC.

More information is available HERE and HERE

See the Program




BACK TO MAIN PAGE








The International Chair of Tourism of Health and Wellness in Havana
A new international initiative by FEMTEC

During the launch of the event on "Lifestyles and Wellness", that will take place from next April 10 to 12 in Cuba, the International Chair of Tourism of Health and Wellness will be presented and opened.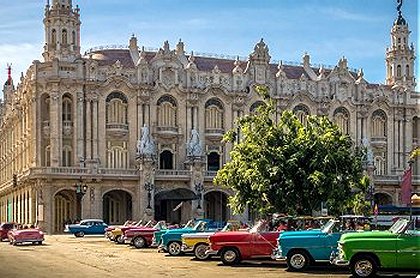 This Chair is promoted by Femtec in collaboration with Cuban authorities of the Ministry of Health, Medical Services of Cuba, Society of Medical Hydrology, Rehabilitation, Termalism and the support of the United Nations Office (UNIDO). It is aimed at the training of Latin America and the Caribbean professionals in the Health Tourism and Medical Wellness sector.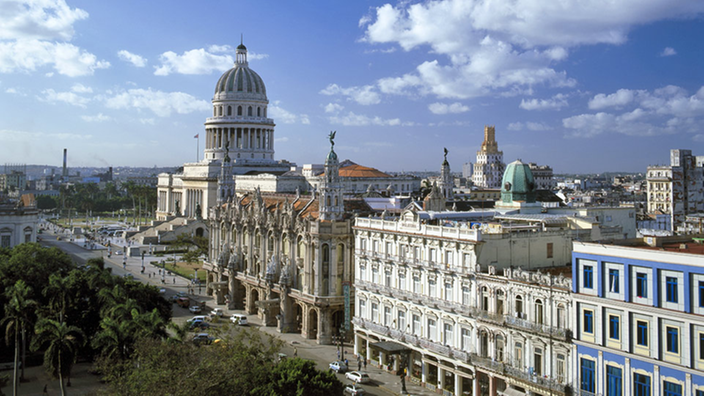 Participants to this event: Prof. Umberto Solimene, President of Femtec (by video conference), prof. Olga Surdu with 2 colleagues from the Sanatorium of Costanza, prof. Stefano Masiero from the University of Padua (Italy), Dr. Shigeko Inokuma from Chiba Center - Japan, the Dean of the University of Milan prof. Fabio Esposito, Dr. Antonio Antonaci, representatives from the United Nations Office (UNIDO) and the Association of Women Entrepreneurs of Italy (AIDDA). From the Republic of Cuba, Dr.Levoy Edrey (Minsap), Dr.Yamila De Armas (Minsap), Dr.Rafael Ledesma (Cuban Ass.Balneology). Coordinator: Prof. Florana Menèndez, V.President of FEMTEC.

More information is available HERE and HERE

See the Program
BACK TO MAIN PAGE
PAGES [ last one: 5 ] [ archive: 4 - 3 - 2 - 1 - ]
<!######### BANNERS LINK>