FEMTEC General Assembly
and election of the FEMTEC President


28 October at 4:30 PM at the Terme Laias - Spain

The agenda of the General Assembly included the following points:

1. Election of the President of FEMTEC;
2. Optimization/adaptation of the statute; proposal to renew membership of FEMTEC and payment of the membership fee;

Representatives of 12 countries participated in the General Assembly: Nigeria, Poland, Italy, Switzerland, San Marino, Romania, Cuba, Russia by proxy, Kazakhstan, USA, France by proxy, Uzbekistan.

Decisions of the General Assembly:

1. Olga Surdu was unanimously voted as President of FEMTEC according to the current statute. The representatives discussed the length of the new president's term, based on an unclear succession plan in the statute, one year or four years respectively. According to the statute the presidential term is 4 years, no country has presented arguments for a lower term limit. For the four-year mandate, eight out of twelve votes were cast, four against.

2. For the adaptation/optimization of the statute, the representatives of the majority of countries agreed that it is necessary and voted in the affirmative. Suggestions for the revision of the current statute must be submitted before February 2024 and the update process (timing, fees of lawyer, notary, etc.) will be presented at that time. It was suggested that the procedural process for the General Assembly and Board Meetings be included in the future update of the FEMTEC bylaws, along with a process for involvement, assuming and implementing the decisions among assembly and board members.

The discussion on FEMTEC as a model for global diplomacy has been revisited. All Member States agreed that reconciliation is the highest purpose of the FEMTEC mission and our primary objective, even when disagreements occur between Member States.




BACK TO MAIN PAGE











FEMTEC General Assembly
and election of the FEMTEC President


28 October at 4:30 PM at the Terme Laias - Spain

The agenda of the General Assembly included the following points:

1. Election of the President of FEMTEC;
2. Optimization/adaptation of the statute; proposal to renew membership of FEMTEC and payment of the membership fee;

Representatives of 12 countries participated in the General Assembly: Nigeria, Poland, Italy, Switzerland, San Marino, Romania, Cuba, Russia by proxy, Kazakhstan, USA, France by proxy, Uzbekistan.

Decisions of the General Assembly:

1. Olga Surdu was unanimously voted as President of FEMTEC according to the current statute. The representatives discussed the length of the new president's term, based on an unclear succession plan in the statute, one year or four years respectively. According to the statute the presidential term is 4 years, no country has presented arguments for a lower term limit. For the four-year mandate, eight out of twelve votes were cast, four against.

2. For the adaptation/optimization of the statute, the representatives of the majority of countries agreed that it is necessary and voted in the affirmative. Suggestions for the revision of the current statute must be submitted before February 2024 and the update process (timing, fees of lawyer, notary, etc.) will be presented at that time. It was suggested that the procedural process for the General Assembly and Board Meetings be included in the future update of the FEMTEC bylaws, along with a process for involvement, assuming and implementing the decisions among assembly and board members.

The discussion on FEMTEC as a model for global diplomacy has been revisited. All Member States agreed that reconciliation is the highest purpose of the FEMTEC mission and our primary objective, even when disagreements occur between Member States.




BACK TO MAIN PAGE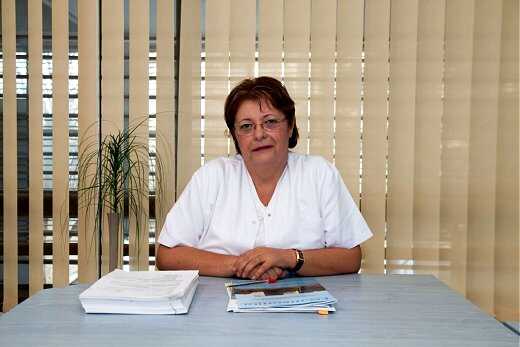 FEMTEC General Assembly
and election of the FEMTEC President

28 October at 4:30 PM at the Terme Laias - Spain

The agenda of the General Assembly included the following points:

1. Election of the President of FEMTEC;
2. Optimization/adaptation of the statute; proposal to renew membership of FEMTEC and payment of the membership fee;

Representatives of 12 countries participated in the General Assembly: Nigeria, Poland, Italy, Switzerland, San Marino, Romania, Cuba, Russia by proxy, Kazakhstan, USA, France by proxy, Uzbekistan.

Decisions of the General Assembly:

1. Olga Surdu was unanimously voted as President of FEMTEC according to the current statute. The representatives discussed the length of the new president's term, based on an unclear succession plan in the statute, one year or four years respectively. According to the statute the presidential term is 4 years, no country has presented arguments for a lower term limit. For the four-year mandate, eight out of twelve votes were cast, four against.

2. For the adaptation/optimization of the statute, the representatives of the majority of countries agreed that it is necessary and voted in the affirmative. Suggestions for the revision of the current statute must be submitted before February 2024 and the update process (timing, fees of lawyer, notary, etc.) will be presented at that time. It was suggested that the procedural process for the General Assembly and Board Meetings be included in the future update of the FEMTEC bylaws, along with a process for involvement, assuming and implementing the decisions among assembly and board members.

The discussion on FEMTEC as a model for global diplomacy has been revisited. All Member States agreed that reconciliation is the highest purpose of the FEMTEC mission and our primary objective, even when disagreements occur between Member States.
BACK TO MAIN PAGE
<!######### BANNERS LINK>