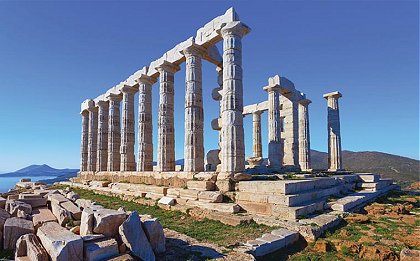 Chalkidiki hystory
The first Greek settlers in this area came from Chalcis and Eretria (Euboea cities) around the 8th century BC. : they founded several cities (Mende, Toroni, Scione, ...). A second wave came from Andros in the 6th century BC, who founded cities such as Akanthos. The ancient city of Stageira was the birthplace of the great philosopher Aristotle.
Chalkidiki was important during the Peloponnesian War between Athens and Sparta. Later, the Greek colonies of the peninsula were conquered by Philip II of Macedon and Chalkidiki became part of the ancient kingdom of Macedonia. After the end of the wars between the Macedonians and the Romans, the region became part of the Roman Empire, along with the rest of Greece. At the end of the Roman Republic (43 BC) a Roman colony was settled in Cassandreia, which was later (30 BC) resettled by Augustus.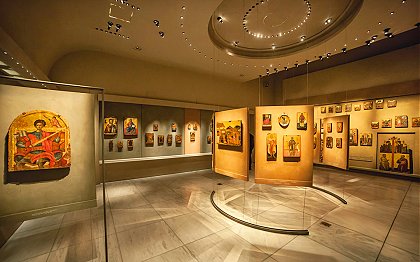 During the following centuries, Chalkidiki was part of the Byzantine Empire (East Roman Empire). On a chrysobull of Emperor Basil I, dated 885, the Holy Mountain (Mount Athos) was proclaimed a place of monks, and no laymen or farmers or cattle-breeders were allowed to be settled there. With the support of Nikephoros II Phokas, the Great Lavra monastery was founded soon afterwards.
Today, over 2,000 monks from Greece and many other Eastern Orthodox countries, such as Romania, Moldova, Georgia, Bulgaria, Serbia, and Russia, live an ascetic life in Athos, isolated from the rest of the world. Athos with its monasteries has been self-governing ever since.
After a short period of domination by the Latin Kingdom of Thessalonica, the area became again Byzantine until its conquest by the Ottomans in 1430. During the Ottoman period, the peninsula was important because here where expoited its gold mines, whose remains are still visible.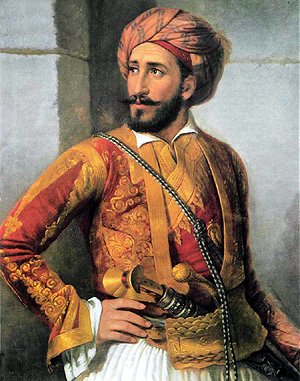 In 1821, the Greek War of Independence started and the Greeks of Chalkidiki revolted under the command of Emmanouel Pappas, a member of Filiki Eteria, and other local fighters. The revolt was progressing slowly and unsystematically. The insurrection was confined to the peninsulas of Mount Athos and Kassandra. One of the main goals was to restrain and detain the coming of the Ottoman army from Istanbul, until the revolution in the south (mainly Peloponnese) became stable.
Finally, the revolt resulted in a decisive Ottoman victory at Kassandra. The survivors, among them Papas, were rescued by the Psarian fleet, which took them mainly to Skiathos, Skopelos and Skyros. The Ottomans proceeded in retaliation and many villages were burnt.
Finally, the peninsula was incorporated into the Greek Kingdom in 1912 after the Balkan Wars. In June 2003, at the holiday resort of Porto Carras located in Neos Marmaras, Sithonia, leaders of the European Union presented the first draft of the European Constitution.