73 FEMTEC Congress - CHONGQING November 2020 In view of the well-known health events we are in contact with the Authorities and Colleagues in Chongqing for any developments and planning. WE WILL INFORM YOU AS SOON AS POSSIBLE




Europe and Latin America,
two worlds one experience

International Symposium on Hydrotherapy
La Habana, Cuba - May 4, 2017

Topics

- Training and Research
- From prevention to rehabilitation
- Technology and innovation
- Health tourism and local economy

Early information
Scientific program



---

International Conference on Science & Technology of Thermalism

November 20-23, 2016 - Yverdon-les-Bains (Lausanne)

A Congress devoted to science and technology of thermalism therapy and wellness.

...MORE

---

Chinese Summit on Thermalism

September 10th, 2016 - Mingyeshan (China)

A great event of information and training for the chinese thermalists (businessmen, professionals, managers) took place in Mingyeshan (China) under the patronage of FEMTEC, with the partecipation of the President Prof. Umberto Solimene and V. President Gianni Gurnari.

...MORE

---

All Russian Forum
"Health Resorts 2016"
XVI edition

Kazan (Rep.Tartastan)
Russian Federation
22-24 May 2016

It is organized by the Russian National SPA Association (NKA) with the support and partecipation of the most important scientific and administrative Institutions of the Russian Federation. FEMTEC is one of the main promotores.

...MORE

---





2015 Yasmine Hammamet, Tunisia
Meeting E-Commerce et Hydrothérapie

April 11th 2015

Monsieur Saïd Aïdi, Ministre de la Santé, Monsieur Rzig Ouslati, Directeur Général Adjoint de L'Office National du Thermalisme et de l'Hydrothérapie, prof. Umberto Solimene, President of FEMTEC, and several experts of hydrotherapy and web marketing participated to the Meeting.

...MORE

---





ACTIVE THERMALISM EUROPEAN MEETING

The individual at the heart of care and as a driver of change April 8, 2017 Riolo Terme (Italy)

The European Association of Patients and Users of Thermal Centres (EAPTC, www.eaptc.net), established in December 2015, aims to promote the active involvement of users of thermal services and the awareness of the potentials of thermal treatments for patients with diseases eligible for treatment with thermal medicine.

...MORE

---




Curtain Up of 2016 Qingdao International Ocean Spring Forum Making the Ocean Spring Town of China


On october 17th, the 2016 Qingdao International Ocean Spring Forum, guided by World Federation of Hydrotherapy and Climatherapy (Federation Mondiale du Thermalisme et du Climatisme, FEMTEC) and undertaken by China Tourism Association Hot Spring Tourism Branch, Tourism Associati on of Qingdao and Hot Spring Tourism Association of Qingdao, made its grand opening in Jimo.

...MORE

---




Hydrotherapy lever for Sustainable Development

Rabat, September 17th 2016
Centre d'Accueil et de Conférences (CAC)

The first day of reflection on the Hydrotherapy in Morocco, organized by the Moroccan Association of Thermo-Mineral Sources in partnership with FEMTEC and Les Eaux Minérales d'Oulmès.

See information and program.



---

2015 Polanczyk, Poland

September 10-13th 2015

Congress of Polish Association of Balneology and Physical Medicine



---





1st International Congress
"Health Resort-and-Spa Treatment"

Moscow, Russia - March 18-19, 2015

The congress provided multidisciplinary approach to preventive treatment of socially significant diseases; occupational therapy; rehabilitation; climatotherapy; improvement of nation's health status and quality of life by changing the structure and the potential of health resort treatment system of Russia.

...MORE

---




International Workshop Water and Health

Rome - November 22nd, 2016

A workshop was held in Rome last November, with major focus on benefits of water for human health.
In this event reports about 'Water in paediatric age' and 'The first handbook on hydration and children' have been presented.

See more:

- Water in paediatric age
- The first handbook on hydration and children



---

3rd China Hot Spring Tourism Festival
and 1st World Thermalism Forum


On October 13, the Third China Hot Spring Tourism Festival & the First World Thermalism Forum opened at the Gold Time Hotel in Bayuquan, Yingkou.

...MORE

---




The Governor of the Altai Region Mr.A.Karlin introduces to the President Vladimir Putin the "Belokurika project 2", awarded by FEMTEC


August 26th 2016 - The President of Russian Federation, Vladîmir Putin, chaired the State Council Presidium meeting 'Thermal Cluster Belokurika' (Altai Region), focused on enhancing the investment appeal of Russian resorts.

...MORE

---





FEMTEC at EXPO 2015 Milan
Hydration & Health, the hidden link

A FEMTEC consensus document
with technical support of WHO
11th June 2015 - EXPO Center (EXPO-2015)

FEMTEC (World Federation of Hydrotherapy) gathered in Milan-Expo2015 the authors of the Hydration Consensus Document, organising an international round table with representatives of WHO.

...MORE

---





2014 Bagno di Romagna, Italy

Workshop 'Communication and New Media
November 29th, 2014'

PRINCIPLES AND GUIDELINES for better information and communication on/for the thermae.

...MORE

---




Europe and Latin America,
two worlds one experience

International Symposium on Hydrotherapy
La Habana, Cuba - May 4, 2017

Topics

- Training and Research
- From prevention to rehabilitation
- Technology and innovation
- Health tourism and local economy

Early information
Scientific program



---




International Workshop Water and Health

Rome - November 22nd, 2016

A workshop was held in Rome last November, with major focus on benefits of water for human health.
In this event reports about 'Water in paediatric age' and 'The first handbook on hydration and children' have been presented.

See more:

- Water in paediatric age
- The first handbook on hydration and children



---




Curtain Up of 2016 Qingdao International Ocean Spring Forum Making the Ocean Spring Town of China


On october 17th, the 2016 Qingdao International Ocean Spring Forum, guided by World Federation of Hydrotherapy and Climatherapy (Federation Mondiale du Thermalisme et du Climatisme, FEMTEC) and undertaken by China Tourism Association Hot Spring Tourism Branch, Tourism Associati on of Qingdao and Hot Spring Tourism Association of Qingdao, made its grand opening in Jimo.

...MORE

---

Chinese Summit on Thermalism

September 10th, 2016 - Mingyeshan (China)

A great event of information and training for the chinese thermalists (businessmen, professionals, managers) took place in Mingyeshan (China) under the patronage of FEMTEC, with the partecipation of the President Prof. Umberto Solimene and V. President Gianni Gurnari.

...MORE

---




The Governor of the Altai Region Mr.A.Karlin introduces to the President Vladimir Putin the "Belokurika project 2", awarded by FEMTEC


August 26th 2016 - The President of Russian Federation, Vladîmir Putin, chaired the State Council Presidium meeting 'Thermal Cluster Belokurika' (Altai Region), focused on enhancing the investment appeal of Russian resorts.

...MORE

---

2015 Polanczyk, Poland

September 10-13th 2015

Congress of Polish Association of Balneology and Physical Medicine



---





2015 Yasmine Hammamet, Tunisia
Meeting E-Commerce et Hydrothérapie

April 11th 2015

Monsieur Saïd Aïdi, Ministre de la Santé, Monsieur Rzig Ouslati, Directeur Général Adjoint de L'Office National du Thermalisme et de l'Hydrothérapie, prof. Umberto Solimene, President of FEMTEC, and several experts of hydrotherapy and web marketing participated to the Meeting.

...MORE

---





2014 Bagno di Romagna, Italy

Workshop 'Communication and New Media
November 29th, 2014'

PRINCIPLES AND GUIDELINES for better information and communication on/for the thermae.

...MORE

---





ACTIVE THERMALISM EUROPEAN MEETING

The individual at the heart of care and as a driver of change April 8, 2017 Riolo Terme (Italy)

The European Association of Patients and Users of Thermal Centres (EAPTC, www.eaptc.net), established in December 2015, aims to promote the active involvement of users of thermal services and the awareness of the potentials of thermal treatments for patients with diseases eligible for treatment with thermal medicine.

...MORE

---

International Conference on Science & Technology of Thermalism

November 20-23, 2016 - Yverdon-les-Bains (Lausanne)

A Congress devoted to science and technology of thermalism therapy and wellness.

...MORE

---

3rd China Hot Spring Tourism Festival
and 1st World Thermalism Forum


On October 13, the Third China Hot Spring Tourism Festival & the First World Thermalism Forum opened at the Gold Time Hotel in Bayuquan, Yingkou.

...MORE

---




Hydrotherapy lever for Sustainable Development

Rabat, September 17th 2016
Centre d'Accueil et de Conférences (CAC)

The first day of reflection on the Hydrotherapy in Morocco, organized by the Moroccan Association of Thermo-Mineral Sources in partnership with FEMTEC and Les Eaux Minérales d'Oulmès.

See information and program.



---

All Russian Forum
"Health Resorts 2016"
XVI edition

Kazan (Rep.Tartastan)
Russian Federation
22-24 May 2016

It is organized by the Russian National SPA Association (NKA) with the support and partecipation of the most important scientific and administrative Institutions of the Russian Federation. FEMTEC is one of the main promotores.

...MORE

---





FEMTEC at EXPO 2015 Milan
Hydration & Health, the hidden link

A FEMTEC consensus document
with technical support of WHO
11th June 2015 - EXPO Center (EXPO-2015)

FEMTEC (World Federation of Hydrotherapy) gathered in Milan-Expo2015 the authors of the Hydration Consensus Document, organising an international round table with representatives of WHO.

...MORE

---





1st International Congress
"Health Resort-and-Spa Treatment"

Moscow, Russia - March 18-19, 2015

The congress provided multidisciplinary approach to preventive treatment of socially significant diseases; occupational therapy; rehabilitation; climatotherapy; improvement of nation's health status and quality of life by changing the structure and the potential of health resort treatment system of Russia.

...MORE

---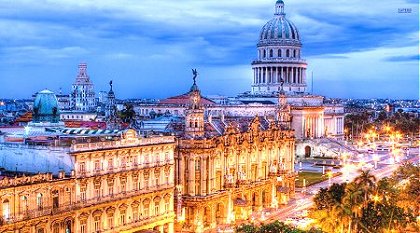 Europe and Latin America,
two worlds one experience
International Symposium on Hydrotherapy
La Habana, Cuba - May 4, 2017

Topics

- Training and Research
- From prevention to rehabilitation
- Technology and innovation
- Health tourism and local economy

Early information
Scientific program


---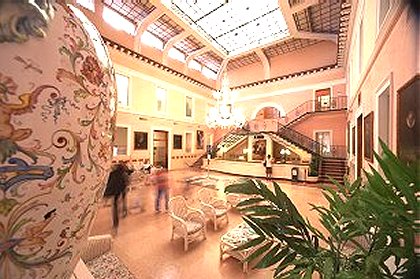 ACTIVE THERMALISM EUROPEAN MEETING
The individual at the heart of care and as a driver of change April 8, 2017 Riolo Terme (Italy)

The European Association of Patients and Users of Thermal Centres (EAPTC, www.eaptc.net), established in December 2015, aims to promote the active involvement of users of thermal services and the awareness of the potentials of thermal treatments for patients with diseases eligible for treatment with thermal medicine.

...MORE
---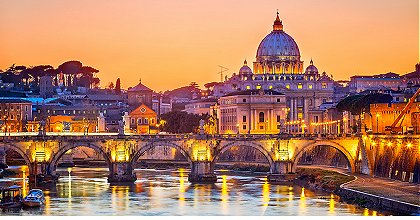 International Workshop Water and Health
Rome - November 22nd, 2016

A workshop was held in Rome last November, with major focus on benefits of water for human health.
In this event reports about 'Water in paediatric age' and 'The first handbook on hydration and children' have been presented.

See more:

- Water in paediatric age
- The first handbook on hydration and children


---

International Conference on Science & Technology of Thermalism
November 20-23, 2016 - Yverdon-les-Bains (Lausanne)

A Congress devoted to science and technology of thermalism therapy and wellness.

...MORE
---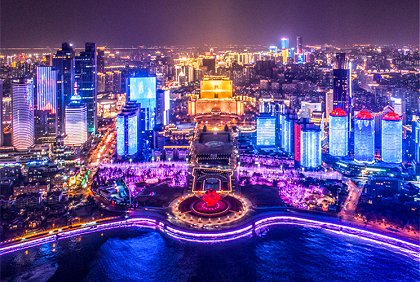 Curtain Up of 2016 Qingdao International Ocean Spring Forum Making the Ocean Spring Town of China

On october 17th, the 2016 Qingdao International Ocean Spring Forum, guided by World Federation of Hydrotherapy and Climatherapy (Federation Mondiale du Thermalisme et du Climatisme, FEMTEC) and undertaken by China Tourism Association Hot Spring Tourism Branch, Tourism Associati on of Qingdao and Hot Spring Tourism Association of Qingdao, made its grand opening in Jimo.

...MORE
---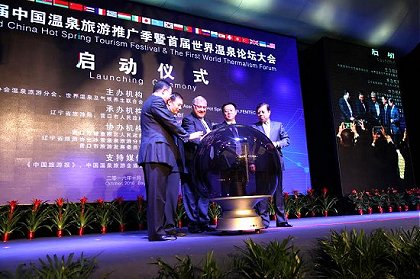 3rd China Hot Spring Tourism Festival
and 1st World Thermalism Forum

On October 13, the Third China Hot Spring Tourism Festival & the First World Thermalism Forum opened at the Gold Time Hotel in Bayuquan, Yingkou.

...MORE
---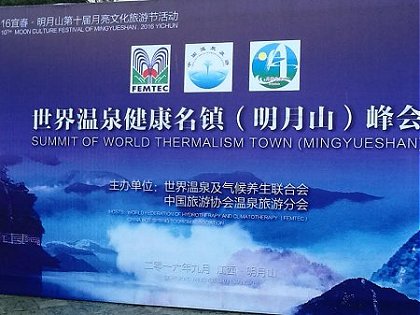 Chinese Summit on Thermalism
September 10th, 2016 - Mingyeshan (China)

A great event of information and training for the chinese thermalists (businessmen, professionals, managers) took place in Mingyeshan (China) under the patronage of FEMTEC, with the partecipation of the President Prof. Umberto Solimene and V. President Gianni Gurnari.

...MORE
---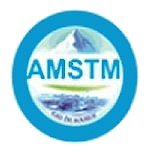 Hydrotherapy lever for Sustainable Development
Rabat, September 17th 2016
Centre d'Accueil et de Conférences (CAC)

The first day of reflection on the Hydrotherapy in Morocco, organized by the Moroccan Association of Thermo-Mineral Sources in partnership with FEMTEC and Les Eaux Minérales d'Oulmès.

See information and program.


---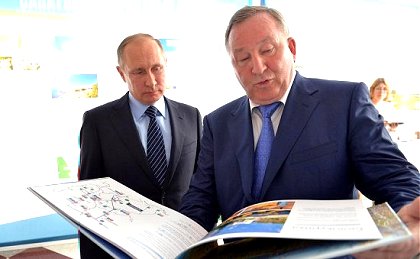 The Governor of the Altai Region Mr.A.Karlin introduces to the President Vladimir Putin the "Belokurika project 2", awarded by FEMTEC

August 26th 2016 - The President of Russian Federation, Vladîmir Putin, chaired the State Council Presidium meeting 'Thermal Cluster Belokurika' (Altai Region), focused on enhancing the investment appeal of Russian resorts.

...MORE
---

All Russian Forum
"Health Resorts 2016"
XVI edition
Kazan (Rep.Tartastan)
Russian Federation
22-24 May 2016

It is organized by the Russian National SPA Association (NKA) with the support and partecipation of the most important scientific and administrative Institutions of the Russian Federation. FEMTEC is one of the main promotores.

...MORE
---
2015 Polanczyk, Poland
September 10-13th 2015
Congress of Polish Association of Balneology and Physical Medicine
---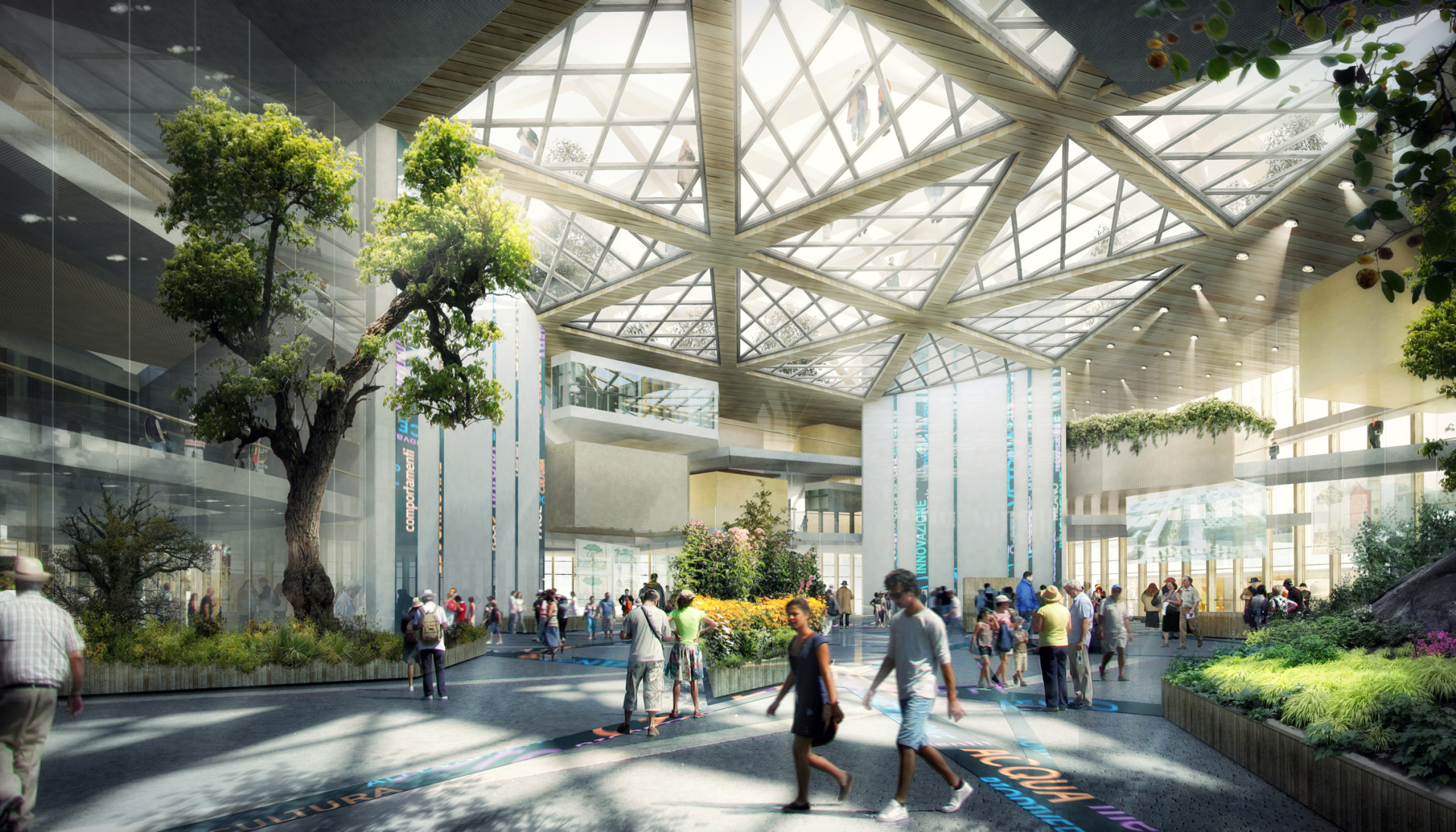 FEMTEC at EXPO 2015 Milan
Hydration & Health, the hidden link
A FEMTEC consensus document
with technical support of WHO
11th June 2015 - EXPO Center (EXPO-2015)

FEMTEC (World Federation of Hydrotherapy) gathered in Milan-Expo2015 the authors of the Hydration Consensus Document, organising an international round table with representatives of WHO.

...MORE
---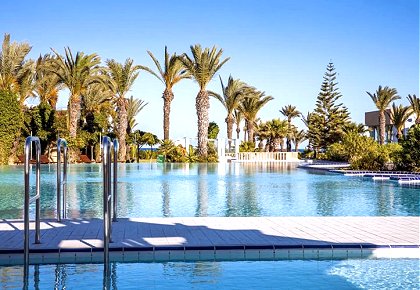 2015 Yasmine Hammamet, Tunisia
Meeting E-Commerce et Hydrothérapie
April 11th 2015

Monsieur Saïd Aïdi, Ministre de la Santé, Monsieur Rzig Ouslati, Directeur Général Adjoint de L'Office National du Thermalisme et de l'Hydrothérapie, prof. Umberto Solimene, President of FEMTEC, and several experts of hydrotherapy and web marketing participated to the Meeting.

...MORE
---

1st International Congress
"Health Resort-and-Spa Treatment"
Moscow, Russia - March 18-19, 2015

The congress provided multidisciplinary approach to preventive treatment of socially significant diseases; occupational therapy; rehabilitation; climatotherapy; improvement of nation's health status and quality of life by changing the structure and the potential of health resort treatment system of Russia.

...MORE
---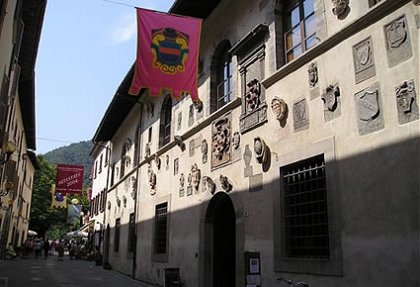 2014 Bagno di Romagna, Italy
Workshop 'Communication and New Media
November 29th, 2014'

PRINCIPLES AND GUIDELINES for better information and communication on/for the thermae.

...MORE
---
PAGES [ last one: 5 ] [ present: 2 ][ archive: 4 - 3 - 2 - 1 - ]
<!######### BANNERS LINK>